Graça Machel reflects on The Elders' May board meeting in South Africa, The Elders' meeting with South Africa's President Ramaphosa, the urgent need for a just transition to address the climate crisis, and the ongoing conflict in Ukraine.
Adapted from The Elders' monthly newsletter. Sign up for regular email updates from The Elders.
Dear friends,
We are at a critical juncture in human history. How our leaders act now will determine the state of our shared world for generations to come.
One man who understood such responsibility was our founder and my late husband, Nelson Mandela. When he brought the Elders together in 2007 he tasked us, a small group of global leaders, to use our experience and collective voice to champion peace, justice, and human rights worldwide. Last month, we returned to our spiritual home of South Africa to mark our fifteenth year, celebrate the life of our dearly missed first chair Desmond Tutu, and conduct our bi-annual Elders Board Meeting.
The challenges we discussed were grave: the climate crisis, the inequality of the pandemic recovery and the risks of future pandemics, conflict and atrocity in Ukraine and elsewhere. But we also recalled the strength of our dear friend Arch, whose great wisdom, moral clarity, and ability to remind us of our common humanity is deeply missed but continues to guide us.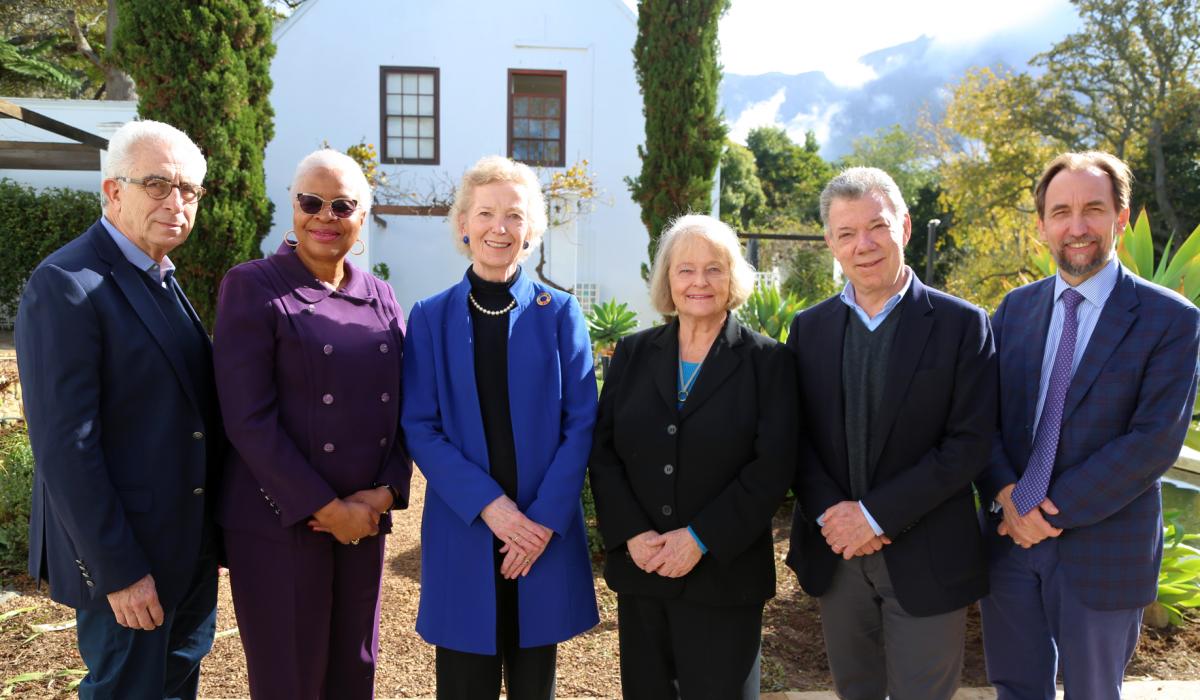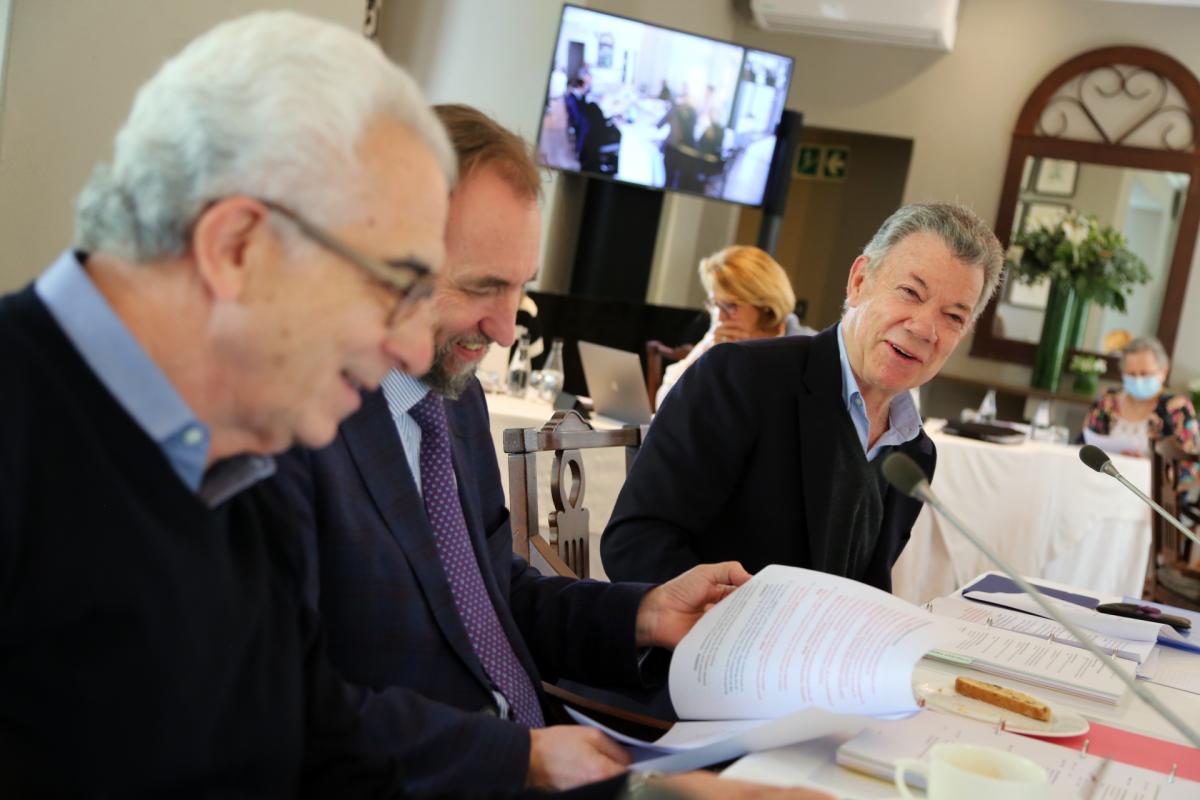 I went on to meetings with South Africa's President Ramaphosa in Pretoria alongside my fellow Elders, Mary Robinson and Gro Harlem Brundtland. Our productive discussions with the President reiterated the need for finance from the Global North, promised at COP26 in Glasgow, to fund a just energy transition in South Africa. We also discussed the ongoing inequity of COVID-19 vaccine supply in the developing world and the importance of South Africa's National Health Insurance reforms.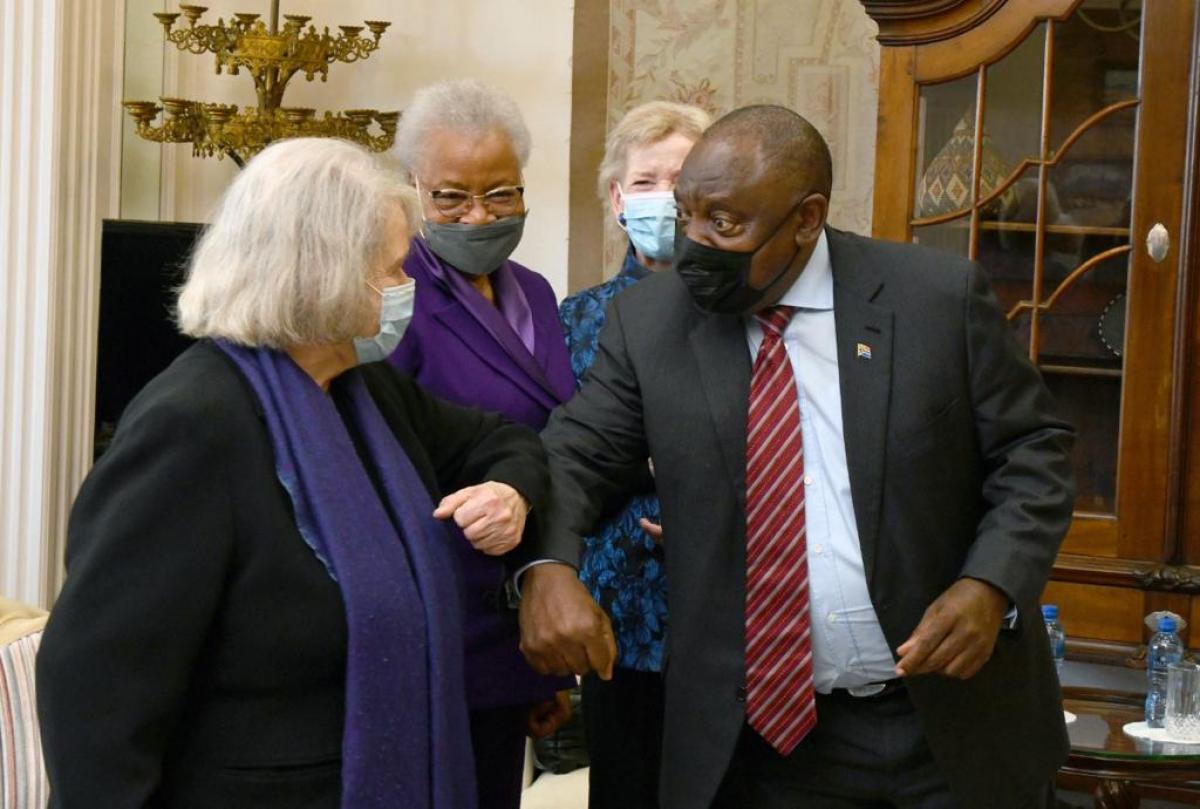 Ahead of the meeting we had the opportunity to spend time with members of the Presidential Climate Commission, a group of inspiring civil society leaders who are fighting for a fair society and climate justice. Their commitment to a just transition to renewables in South Africa - one that that does not abandon fossil fuel workers and their affected communities - reminds us of the passion and commitment of ordinary people for change, and the desire to get it right.
Such strength of purpose must also be shown by rich-world partner countries who promised South Africa $8.5 billion to fund such initiatives at COP26. This money is needed now, and in full: no dilution, no equivocation.
This need for a people-centred approach to the climate crisis was also emphasised by Mary Robinson and Ban Ki-moon at the Sustainable Energy for All Forum in Kigali, Rwanda, ahead of The Elders' gathering in Cape Town, and in subsequent media interviews by Mary Robinson the following week.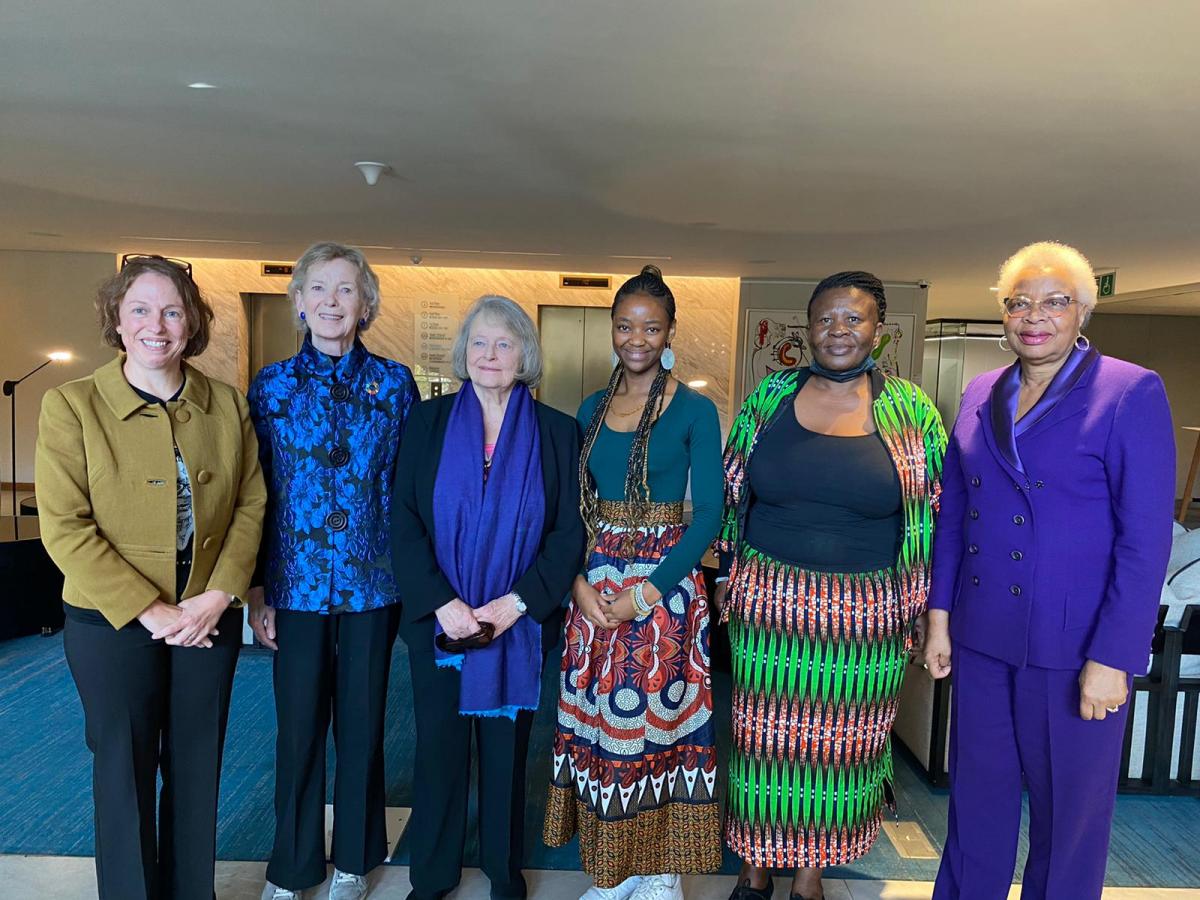 During our board discussions and at our meeting with President Ramaphosa, we also spoke at length about the conflict in Ukraine. As well as the devastation endured by the Ukrainian people directly, across the world over 260 million people unconnected to the conflict are facing extreme hunger and poverty due to the impact of war on global food and energy prices. This is compounding existing inequalities and the COVID-19 crisis.
We are all impacted by this war and world leaders cannot sit on the fence: Russia's aggression must be condemned. The war must be brought to an end and peace restored. The Elders reaffirmed this in a Cape Town Statement: all efforts must be made by global leaders to ensure accountability and justice and to bring peace, not escalation, to this terrible conflict.
In the face of persistent injustice and violence across the world, it can be easy to fall into despair. But looking away is not in the spirit of Madiba, or Arch, or the people fighting for change in their communities and countries right now. We can all help to forge a better world if we raise our voices and demand action. Many of the problems we face today are human-made, but humans can be the solution too. The power is with us.
Thank you for your continued support,
Graça Machel