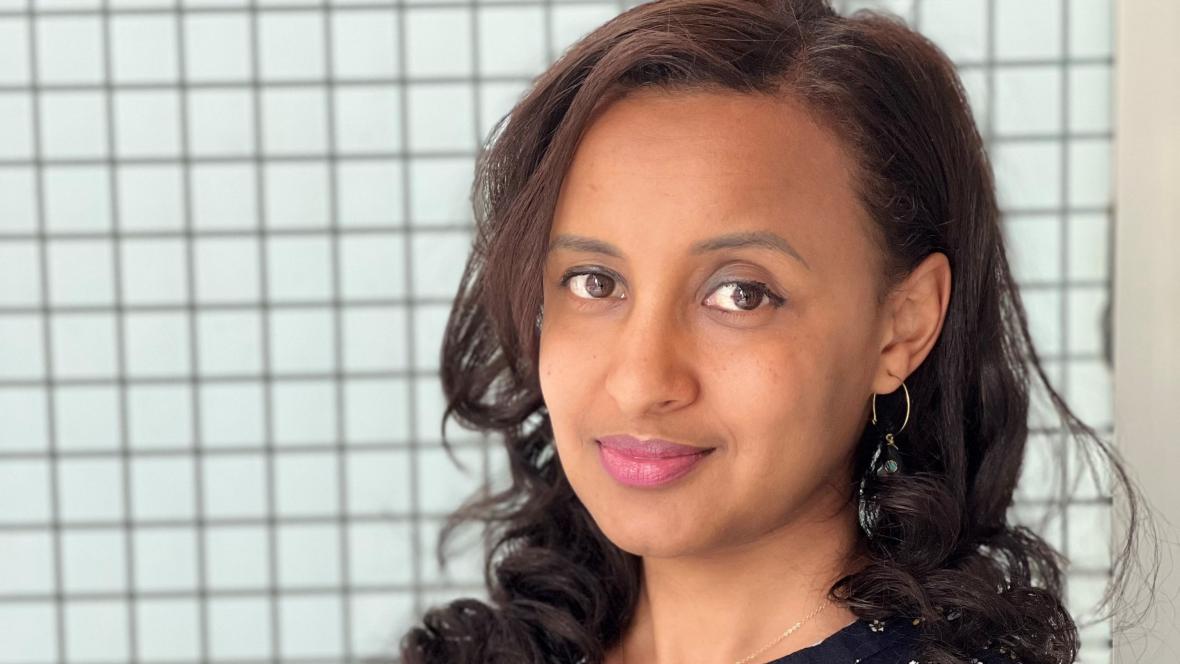 "The climate crisis continues to increase the divide between those who have resources and those who do not. As Selamawit Desta Wubet explains, for those living on the frontlines of this emergency there is no more time for empty promises.

Selamawit's call for leaders to act with the needs of the most vulnerable in mind is essential. At COP26, world leaders agreed to double climate adaptation finance by 2025. At COP27 in Egypt, they must agree a roadmap for finance delivery, provide evidence of action taken and be held accountable for commitments made. The landmark commitments of the Paris Agreement on climate change and the Sustainable Development Goals will only be achieved with political will. Selamawit is right, world leaders must urgently step forward and take action."

- Ban Ki-moon
The climate change negotiation process involves 197 countries, the majority of which do not have high emissions or the economic capital to deal with the impacts of the changing climate. After attending nearly ten years of climate change negotiations, I often have a sense of dread as each session comes to a close.
As parties are invited for consultation, you can hear in the corridors, 'oh Brazil is not happy with this' or that 'the US did not budge'. This seamless conversation inevitably excludes half of the world, the countries already paying the highest price for the changing climate.
So, in addition to having an inclusive process, what can be done to address climate change in a way that responds to the needs of the most vulnerable?
The Paris Agreement underlines the intrinsic relationship that climate change actions, responses, and impacts have with equitable access to sustainable development and poverty eradication, and the need to strengthen the global response to climate change within these contexts.
COP27 will be held in Egypt on the African continent. Despite being responsible for only 3% of global carbon emissions, the African continent is facing worsening economic conditions and the consequences of the climate crisis from deadly floods to crop failure and frequent droughts. Meanwhile, over 750 million Africans do not have access to electricity, and food insecurity, rising fuel prices, and increased loss and damage endanger lives.
So, the question becomes, how do we address poverty eradication in the actions we take to mitigate, adapt or address climate loss and damage? And how can this be addressed at COP27?
COP27 is uniquely placed to address these challenges, and stakeholders should be ready to step up and give the most vulnerable people a fair chance of survival. Among the many important topics for negotiations at COP27, a major one is financing for loss and damage. The sixth assessment report of the Inter-governmental Panel on Climate Change (IPCC) on impacts, adaptation, and vulnerability revealed that the magnitude of climate change impact is far greater than previously estimated, and that we are entering an era of loss and damage as hard limits to adaptation are reached.
As a country experiences more severe disruptions, it will impact economic output, which takes years to rebuild. Most developing countries are still investing in poverty eradication, addressing inequality, food, energy, water security, healthcare systems and other developmental challenges which in turn delays the achievement of the Sustainable Development Goals.
Dealing with the climate crisis places additional strain on economies that are still recovering from the COVID-19 pandemic, as well as food and energy crises associated with the Ukraine-Russia conflict. With the increasing number of climate disasters, developing countries' resources are diverted to humanitarian recovery efforts, delaying attention to climate action as they respond to economic and non-economic losses. We need to keep this in mind as we head to Sharm-El-Sheikh.
In Sharm-El-Sheikh, the discussion should not begin with whether or not loss and damage should be on the agenda, nor should we celebrate simply having an agenda item on loss and damage. There has to be a constructive discussion on how we deliver financing to address loss and damage. The Glasgow dialogue on loss and damage would need to deliver a decision to establish a loss and damage finance facility at COP27.
The other issue we must address is the issue of adaptation. At COP26, parties decided to double adaptation finance. In Sharm-El-Sheikh we need to make sure that these are not empty promises but promises which are delivered. The world is still reeling from the failed pledge of developed countries to deliver 100 billion USD in climate finance annually by 2020 and we must prevent this from happening again. At this COP, we must ensure that there is a standalone implementation plan for doubling adaptation finance; that will practically assist developing countries in planning their climate actions more effectively.
Eradication of poverty should also be at the heart of operationalising the global goal on adaption; the Glasgow/Sharm El Sheikh work programme should be used to advance the adaptation agenda and push for greater adaptation ambition in Egypt and later at COP28.
We are all aware that the climate crisis is deeply unfair, with the poorest people in the world bearing the brunt of the consequences. Delivering on the needs of the most vulnerable is a litmus test for our unity. It is also how we demonstrate that this process is inclusive and not just about last-minute huddles where half the world is a spectator, as if we were in a stadium.
The COP summit has the potential to be a turning point in addressing Africa's climate, nature, food, and energy crises – but only if developed countries step forward with political will and funding for action.
---
Selamawit Desta Wubet leads the Climate Vulnerable Forum (CVF) work stream with the Global Centre on Adaptation's Support Program for the Climate Vulnerable Forum and V20. Selamawit supports the strengthening of the representational, cooperation and partnership of the CVF presidency and leadership group. Previously Selamawit worked with the United Nations Framework Convention on Climate Change (UNFCCC) Secretariat's means of implementation division supporting the intergovernmental negotiations on capacity-building by providing technical and policy advice. She was also a lead climate change negotiator and legal advisor with the Ethiopian government, encompassing both national and international legal issues, including the UNFCCC and Paris Agreement negotiations, and working as the lead advisor on Ethiopia's ratification of the Paris Agreement.
Views expressed are those of the author and do not necessarily represent those of The Elders or The Elders Foundation
'Beyond Declarations' Guest Blog Climate Series 2022
Learn more about climate challenges and solutions from women leaders on the frontlines of the climate crisis in Africa.