Mary Robinson introduces young delegate Manoly Sisavanh, Deputy Country Director of Wildlife Conservation Society in Laos, to the stage in Westminster Central Hall.
The Elders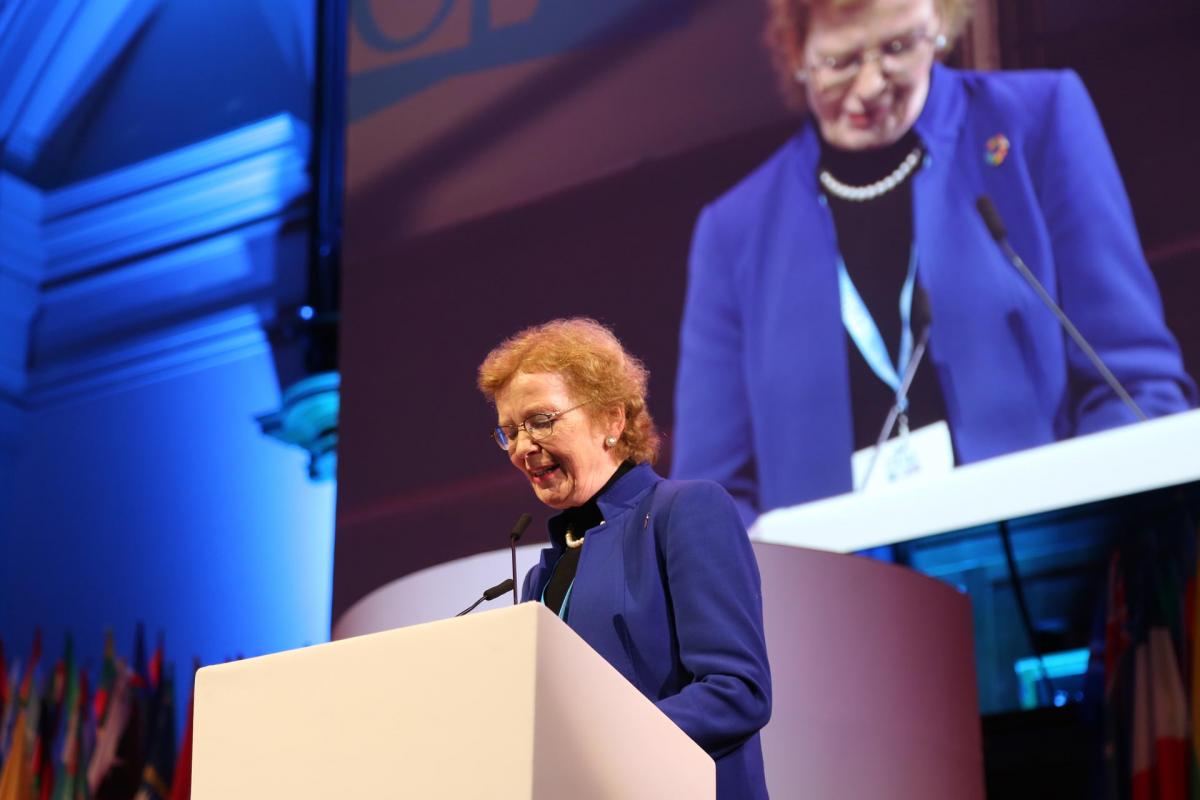 Mary and Manoly discuss the important role environmental defenders play.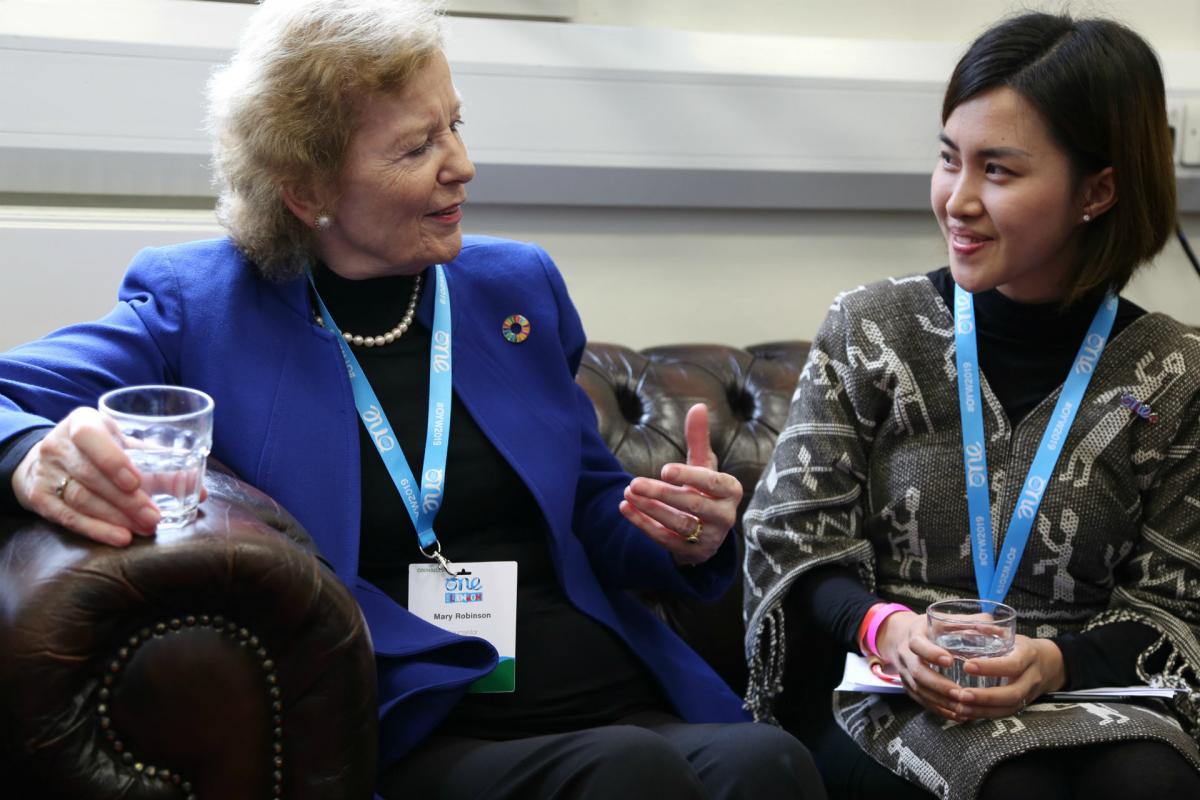 Broadcast journalist Jon Snow interviewed Mary Robinson and Gro Harlem Brundtland on the importance of multilateralism and good leadership.
One Young World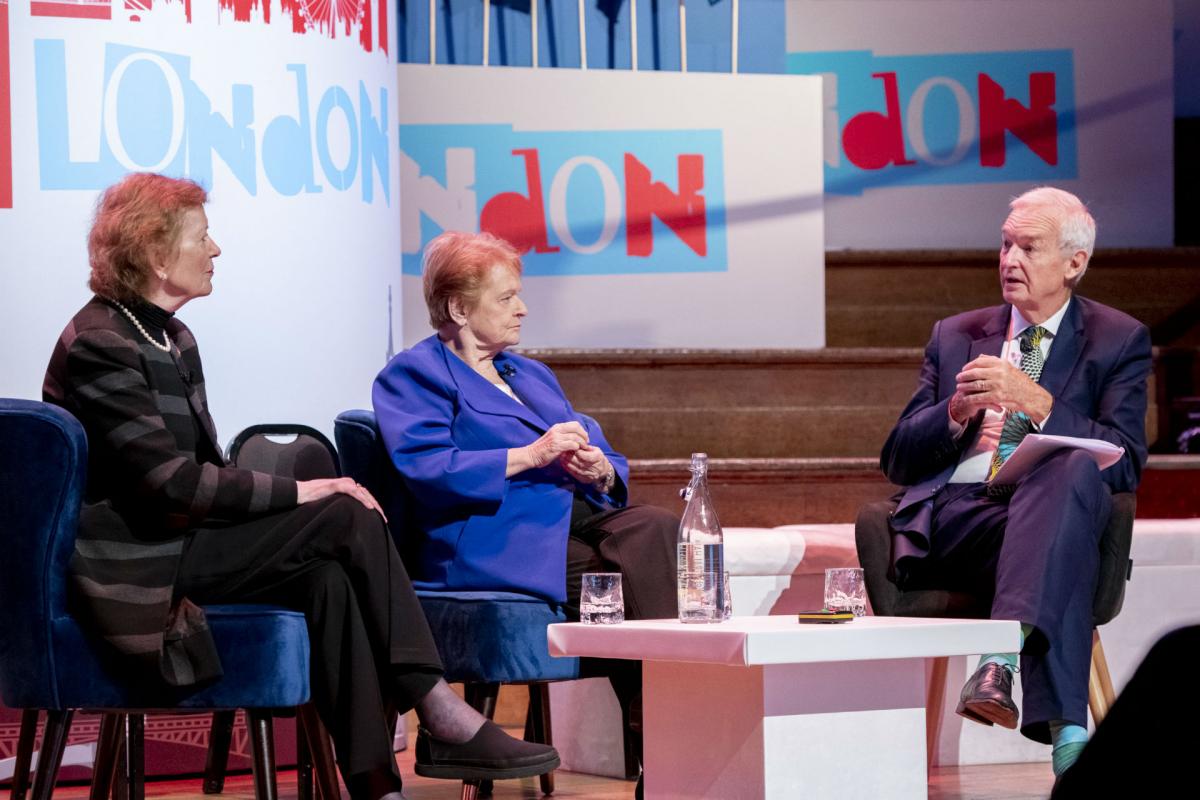 Young delegates, like Marita Matilde who was at One Young World representing Elders' Spark of Hope Loja de Energias from Mozambique, were able to attend a special mentoring session with The Elders.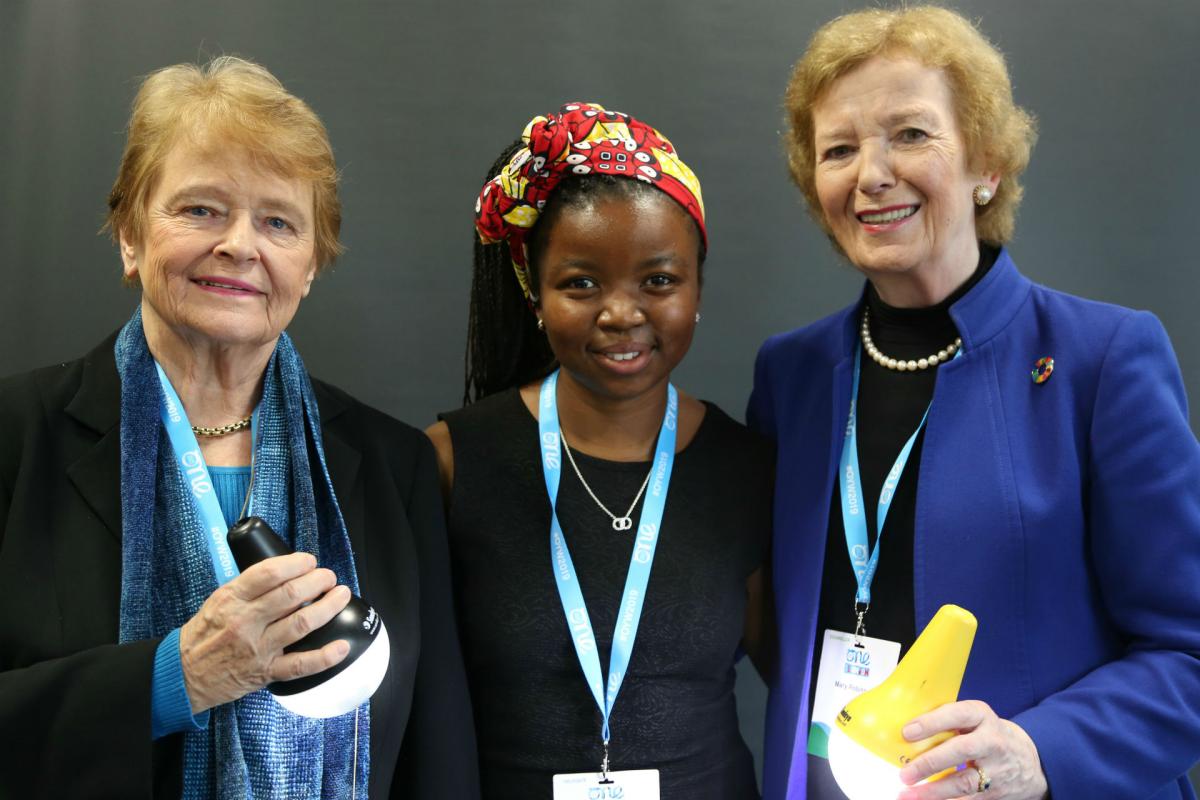 Lakhdar Brahimi discusses peacebuilding with ten young leaders from around the world during a workshop hosted by The Elders and some of The Elders' Advisory Council.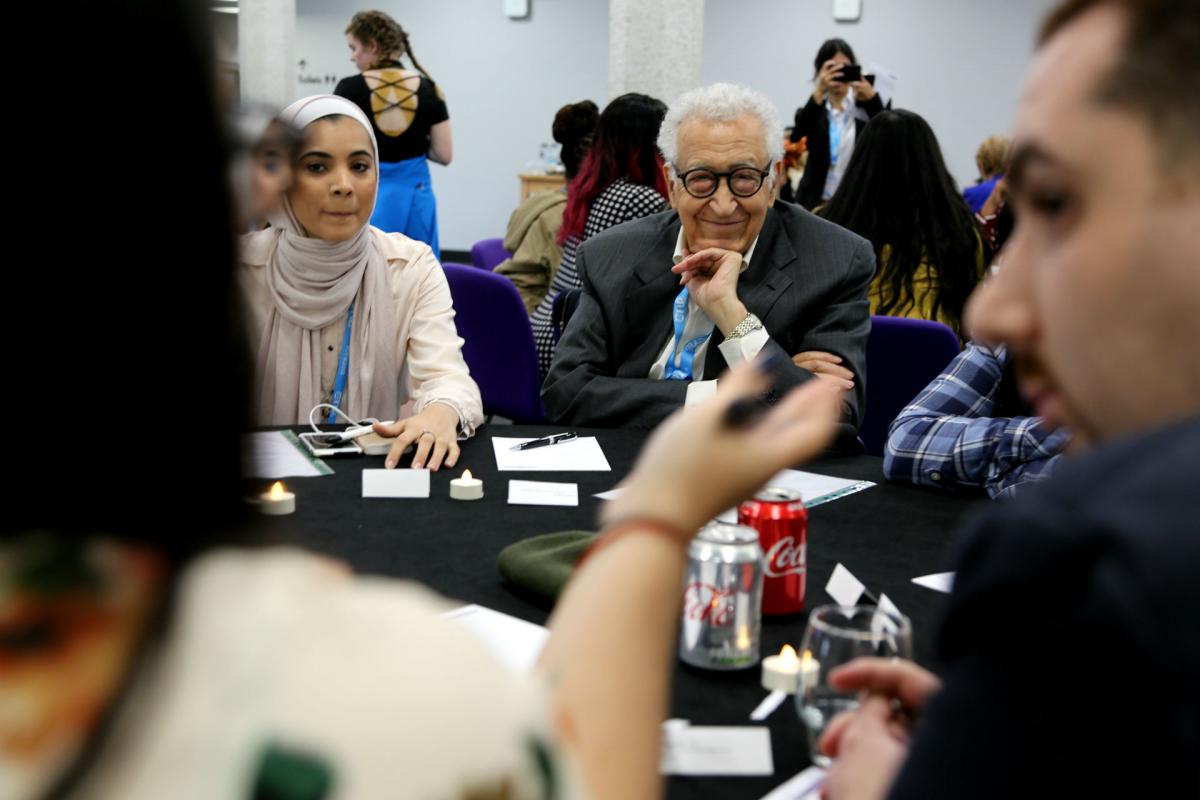 Gro Harlem Brundtland delivered the keynote speech as part of the Peaceful Future plenary:

"We need to insist on a people-centred, holistic and inclusive approach to tackling all interlocked global challenges – including equality for women and girls, sustainable development, universal health coverage, access to justice and the strengthening of democratic institutions.
My generation cannot do this on its own. Some might even say that we cannot be trusted to do it on our own. We need the fierce clarity of youth to hold us to our principles and stiffen our resolve!"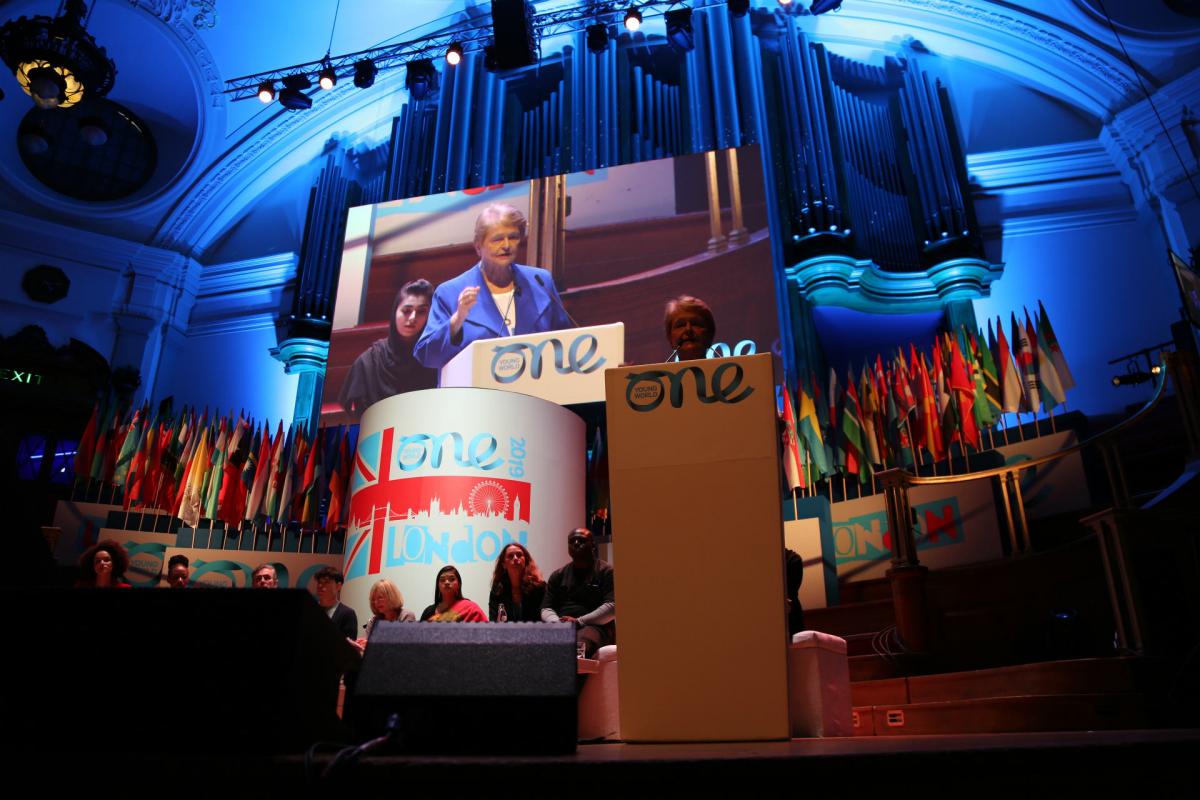 Intergenerational dialogue is important to The Elders, as former Chair, Kofi Annan, once said: "You are never too young to lead, and never too old to learn." The thoughts and ideas shared by the young people at One Young World with The Elders will be used to inform and inspire future action for a just and peaceful world.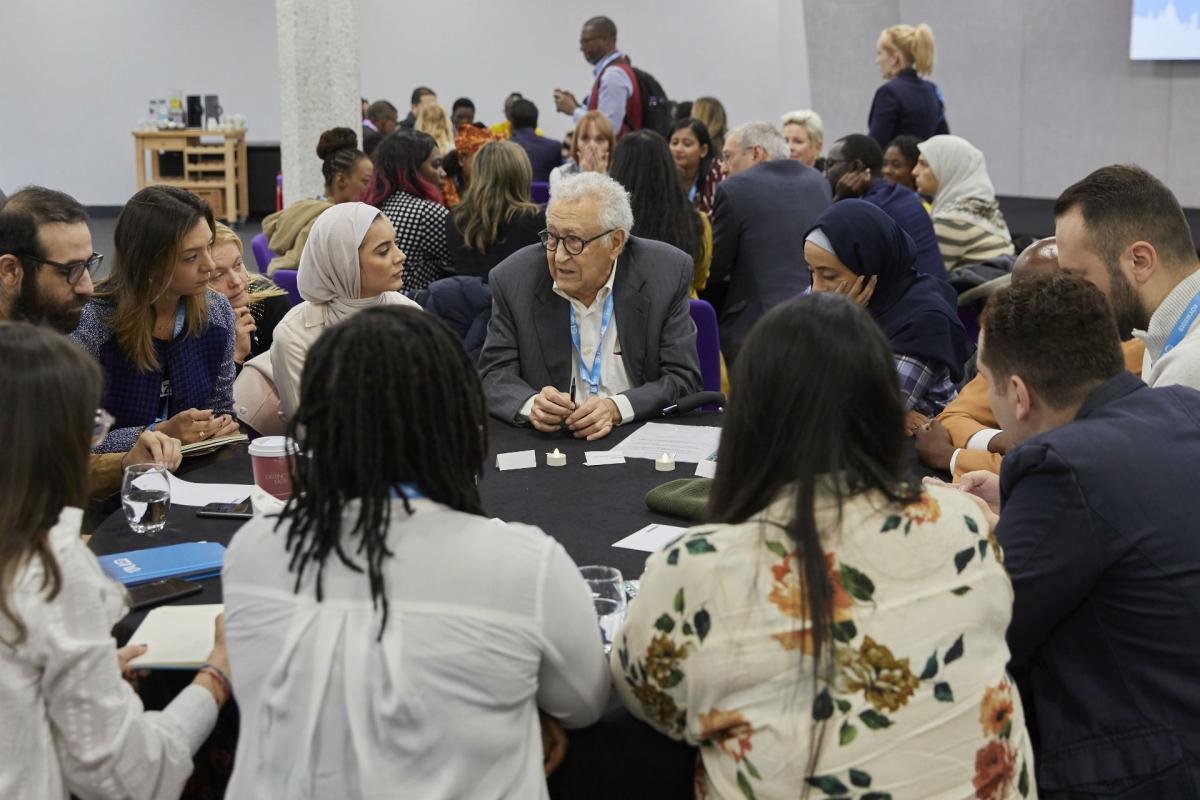 Mary Robinson, Gro Brundtland and Lakhdar Brahimi attended the 10th One Young World Summit in London in October 2019. Championing intergenerational dialogue, The Elders enjoyed opportunities to speak to and learn from the young leaders attending.