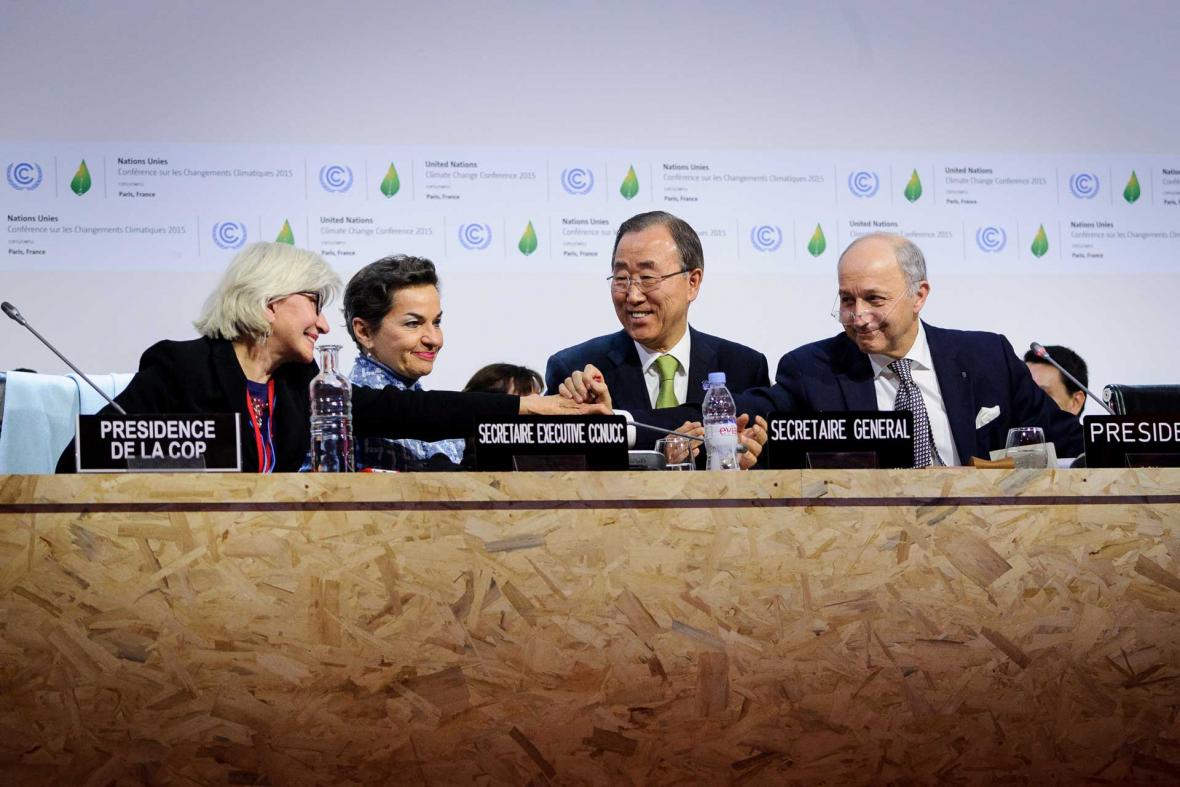 The Elders join leading experts on climate action and sustainability to mark the fifth anniversary of the Paris Climate Agreement at a virtual event hosted together with Project Syndicate and the European Investment Bank.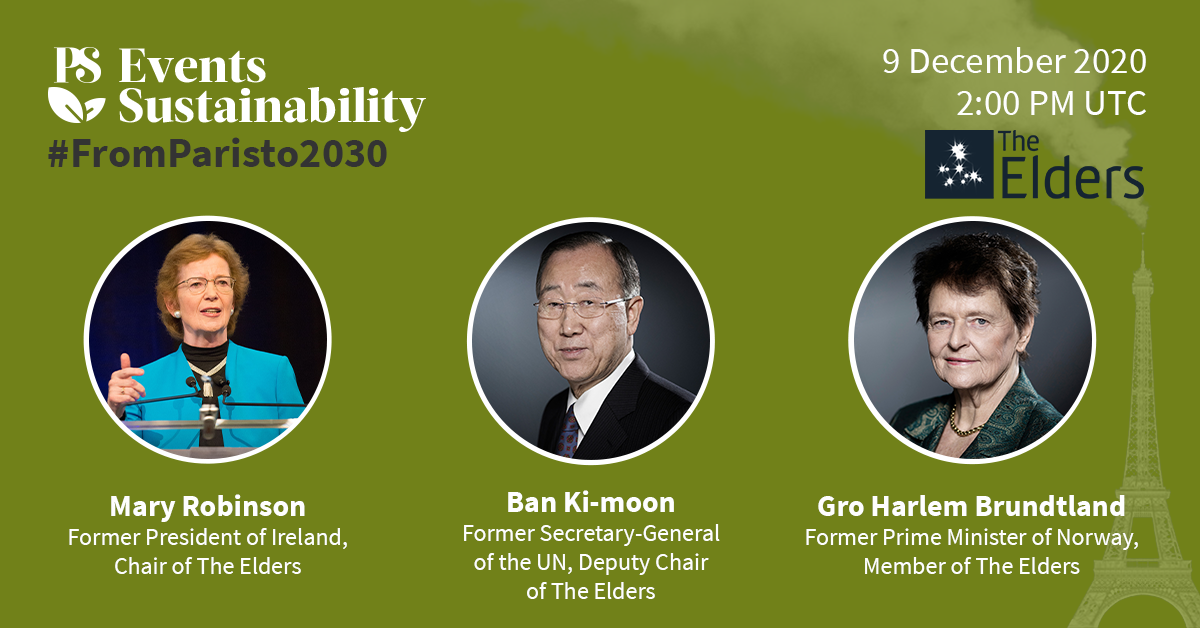 This week marks five years since the world came together to agree the Paris Agreement on Climate Change, yet most countries remain far behind on meeting their 2030 emission-reduction targets. They will now have to double or even triple their commitments in order to prevent dangerous levels of global warming this century.
On 9 December, 'From Paris to 2030' will focus on the issue of climate leadership exploring Europe's role in the global equation, US prospects in the coming years, China's recent 2060 carbon-neutrality pledge, and will look ahead to the next ten years and beyond.
Tune in at 2pm GMT / 9am ET on 9 December.
Ban Ki-moon (The Elders' Deputy Chair and former UN Secretary-General) and Christiana Figueres (Former Executive Secretary of the UN Framework Convention on Climate Change and Co-Founder of Global Optimism) will open the event with a short video.
Session One will consider the decade of climate leadership ahead, noting the leadership vacuum left by the United States and whether the centre of gravity for green policymaking has shifted.
The session will feature a panel discussion and Q&A with international media: Mary Robinson (The Elders' Chair and former President of Ireland) will join Todd Stern (Former US Special Envoy on Climate Change) and Shang-Jin Wei (former Chief Economist at the Asian Development Bank).
Jerry Brown (Former Governor of California) will conclude the session.
After a short break, Session Two will focus on the urgency of 2030 given the limited progress made during the first five years of the Paris Agreement and will consider the immediate steps needed if we are going to achieve a just transition to a low-carbon economy. Ambroise Fayolle (Vice President of the European Investment Bank) will provide opening remarks.
The session will feature a panel discussion and Q&A with international media: The Elders' Gro Harlem Brundtland (Former Prime Minister of Norway) will join Nancy Saich (Chief Climate Change Expert, European Investment Bank) and Shamina Singh (Founder & President of the Center for Inclusive Growth).
Frans Timmermans (First Vice President of the European Commission) will provide closing remarks.
Find out more and tune in live: