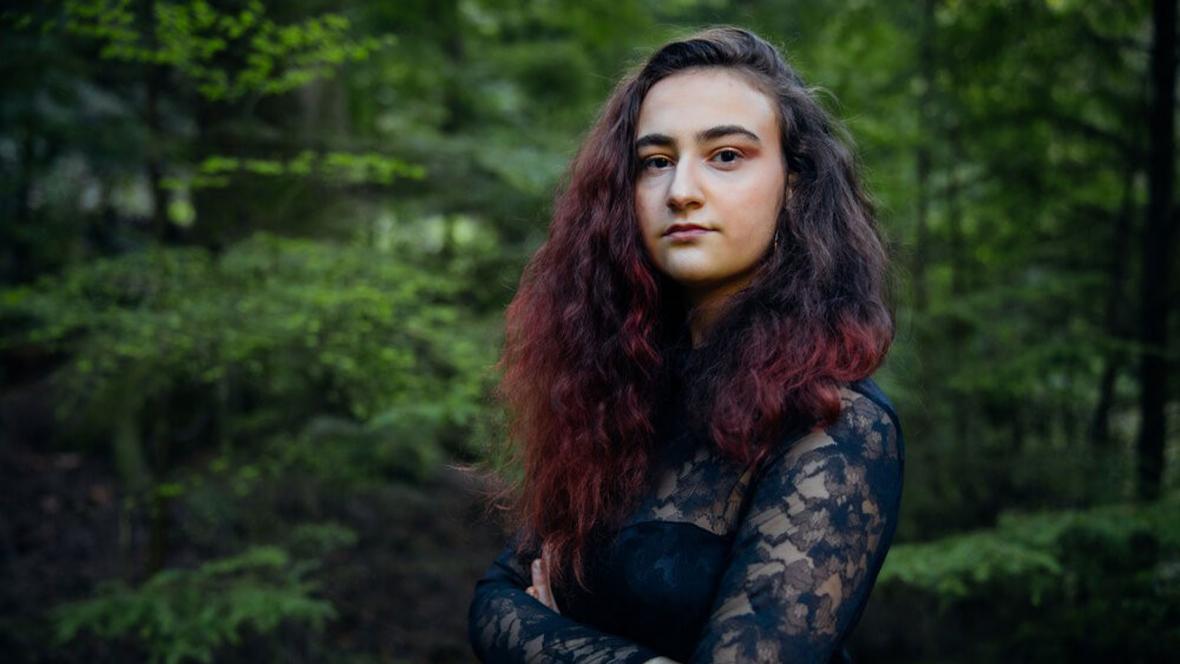 Jamie Margolin, an 18-year-old Colombian American student, author and climate activist, guest blogs as part of The Elders' intergenerational Earth Day series. She shares a letter to fellow climate activists calling on them to recognise that the "fight for climate justice and the fight for social justice are inseparable".
Member of The Elders and former UN High Commissioner for Human Rights, Zeid Raad Al Hussein, writes the foreword for Jamie's blog.
---
"Jamie's letter to her fellow activists is one that draws on voices of leaders in progressive movements for racial and climate justice. As she so passionately articulates, there is a compelling, and undeniable, connection between the two. She calls for alignment amid all those fighting for justice and rightly states that the polarisation, racism and inequality that is so pervasive in America, and around the world, has no place in our global society. Jamie's blog reminds us, at this crucial time, human rights and the fight for environmental justice, go hand in hand."
---
Dear fellow climate activists,
The fight for climate justice and the fight for social justice are inseparable.
There is no such thing as a 'single issue activist.' Sure, you can have an issue that you predominantly focus on, but all issues are interconnected.
Especially when it comes to the issues of the climate crisis and race.
Black lives matter. And those in the climate movement need to be in solidarity with the Black Lives Matter movement. At this point there should be no talk of 'staying in our lane' or of only talking about climate change, because the fight against climate change and the fight against systemic racism are inseparable.
I'm going to try and explain, but before I begin, a heads up - I am a white Latina, which means I don't have the authority to speak about race as someone who has been on the receiving end of racism a lot. I am writing this as someone with privilege within the climate movement who is calling upon the climate community (which is home to a lot of white and non-black people) to step up and do our part for the Black Lives Matter movement.
It is not the job of the oppressed to stop their own oppression, it is the job of the oppressor to stop being the oppressor. Archbishop Desmond Tutu, once wrote: ""If you are neutral in situations of injustice, you have chosen the side of the oppressor." We need to stand up for justice for all.
So, every non-black person needs to be doing whatever we can do, whatever is within our power, to support the Black Lives Matter movement, to support black organizer's on the ground fighting for justice, and to give whatever resources and help we can to the movement.
The thing is, this issue has direct relevance for the climate movement. If you care about climate justice, you have to care about racial justice too.
Black and brown communities feel the worst effects of the climate crisis. This is true in the United States, and true globally as well. Black people, and other people of colour, are more likely than their white counterparts to live in a neighborhood with unhealthy air quality and to die from the effects of pollution and climate change. Not only are non-white, non-hispanic/latino, communities in the U.S. disproportionality exposed to harmful pollution, but a study published last year also revealed they are less likely to contribute to it. Fossil fuel and animal agriculture corporations target black and brown communities the most in order to build new infrastructure which ends up poisoning those communities. Some call this form of environmental injustice, 'the New Jim Crow'. In 2017, Atlantic writer Vann R. Newkirk argued this in a powerful video - but his points on environmental segregation and injustice remain just as relevant today in 2020, if not even more so!
No, climate itself isn't racist. The natural environment is not a person, it does not target certain groups. But the systems that caused the climate crisis are racist. People control the environment, the air and the water and the land, and create inequalities. The legacy of Jim Crow still lives on because the laws he established that created racial segregation continue to bear out damage and disadvantage minority groups. Black and hispanic/latino communities are more likely to live on flood plains, more likely to be affected more badly by environmental disasters like hurricanes and are more likely to live in places that pose health risks because of environmentally damaging industry and agriculture.
Therefore, it is not surprising that black people, and hispanic/latino people (side note, there are many black latinos, so these demographics intersect), are, on average, more concerned about climate issues than white people. It is very hard to ignore the climate crisis, or environmental pollution, when you face it every day in your lived experience.
It is our responsibility, especially those of us in the climate movement who are not black, to use our privilege to stand up for racial justice. And this needs to be something we continue to do, not just this week when everyone is talking about it, but in the coming weeks, months and years.
So to all of the non-black people angry about climate change, maintain that same energy for tackling racism.
Because the two issues are inseparable.
Climate Justice is racial justice, and black people cannot be marginalised in the fight for climate action.
It is our job to dismantle the anti-blackness within our own communities and to step-up to stand in solidarity with our black brothers and sisters who are living on the frontlines of the climate crisis in America, and all over the world.
Anti-racist work is a crucial part of fighting for climate justice.
So let's get to work.
Jamie
---
Jamie Margolin, 18, is a Colombian American student, author, activist and a founder of the youth climate action organisation Zero Hour. Jamie is particularly passionate about encouraging young, marginalised voices to raise awareness of, and take action on, climate justice. Before even turning 18, Jamie had testified before Congress on her experiences growing up feeling the impacts of climate change and joined 12 other young people in suing her home state of Washington for their contribution to climate change. This week, Jamie's new book, 'Youth to Power: Your Voice and How to Use It', was released. The book helps young people think about the steps they can take to affect change on issues they care about.
Views expressed are those of the author and do not necessarily represent those of The Elders or The Elders Foundation