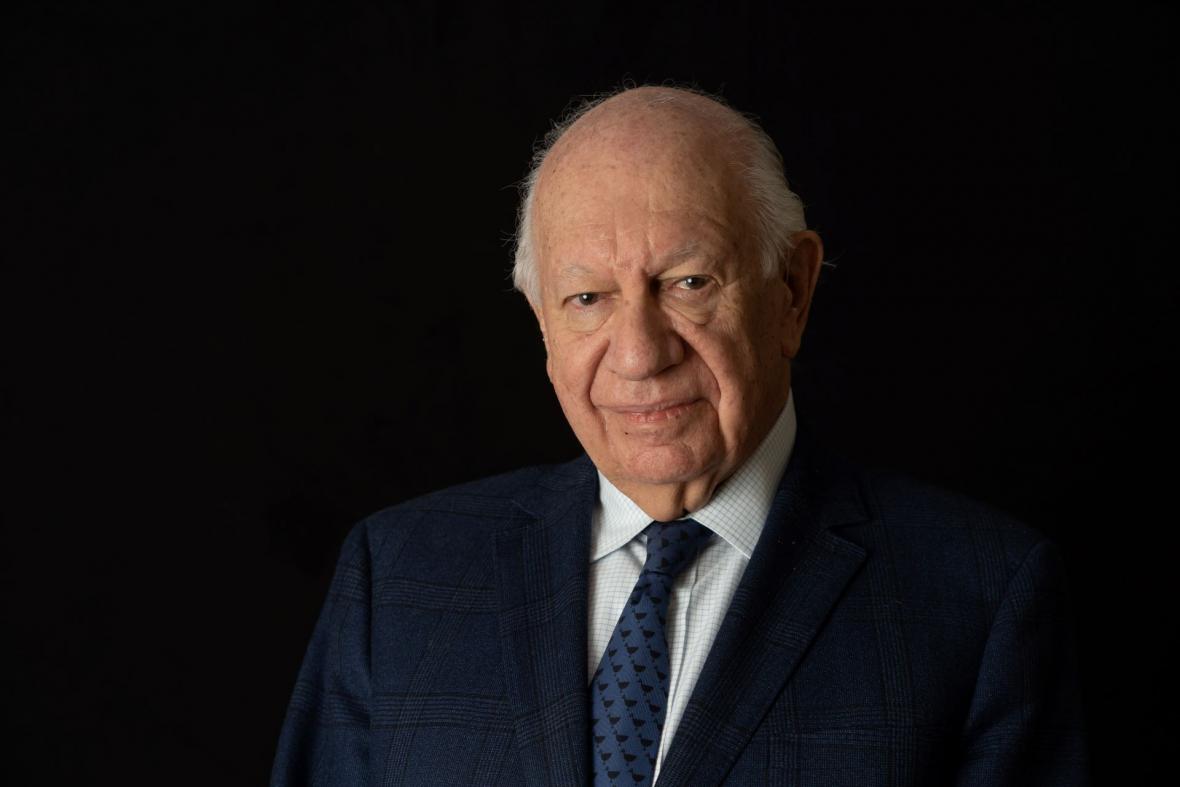 Dear friends,
The COVID-19 pandemic and the impact of Russia's war on Ukraine have exacerbated global inequality in recent years. Indeed, the World Bank estimates that nearly 100 million more people live in poverty today than before the COVID-19 pandemic began. This is a grave injustice, and one which underscores the urgent need for political will in scaling up support from multilateral institutions to address the threats facing humanity today.
Addressing existential threats is at the heart of The Elders' new strategy, with its focus on risks to humanity that require a collective response – the climate crisis, pandemics and nuclear weapons – as well as conflict.
Tackling these challenges also requires us to acknowledge the profound implications of the shift from the industrial age to the digital age. New technologies, institutions and political processes are emerging that demand a comparable shift in regulation, modes of governance and transparency.
This applies to governments, but also to the leadership of international financial institutions who have the potential to be much more engaged in tackling the threat of climate change and its impact on poverty and development.
In an op-ed for the Financial Times last month, my fellow Elder Juan Manuel Santos called on World Bank and IMF governors to take the "historic opportunity to address the triple crises of climate, debt and poverty." He asserted that governors must restore trust in multilateralism by setting a high level of ambition for the IFIs.
We also need to see global political leadership in ensuring funds reach those who need them most. The decisions made at the World Bank/IMF spring meetings in Washington last month did not go far enough. But there are more opportunities for leaders to show their ambition at various summits later this year.
This was a message reinforced by Ellen Johnson Sirleaf, who spoke to health and finance ministers in Washington about the importance of global financing for pandemic prevention, preparedness and response, urging them to learn from past lessons to ensure a healthier future. Such developments in global finance cannot come soon enough: the costs of continued inaction on the climate crisis, pandemics and poverty are enormous.
The world also cannot afford inaction in the face of Russia's war on Ukraine. This remains a significant threat to global peace and security, as well of course as an abiding violation of the human rights of the Ukrainian people. They continue to inspire us with their spirit of resistance and resilience.
It is vital that the whole world shows unity against this illegal act of aggression, and supports measures that can hold to account those guilty of war crimes, as Ban Ki-moon urged in his recent op-ed in the Jakarta Post arguing for an international tribunal on Ukraine endorsed by the UN General Assembly.
This conflict and other crises, including the risks posed by nuclear weapons, will be on the agenda when I join my fellow Elders for our bi-annual board meeting in Seoul later this month. We will be reflecting on work on the new strategy so far this year, including our time spent with world leaders at the Munich Security Conference in February and Tokyo Conference in March. We will also be making decisions about our upcoming priorities as we continue to hold leaders accountable and urge them to take more urgent action on the challenges we collectively face.
These threats are vast, but we must find some comfort in their shared nature; we need not face these challenges alone. Hope persists, as does kindness and our human capacity for action. Seeing this potential for a better world is the lesson our founding Chair, Desmond Tutu, taught us at the inception of The Elders in 2007: "Evil doesn't have the last word… it is joy, caring and compassion that prevail in the end."
With thanks for your ongoing support,
Ricardo Lagos