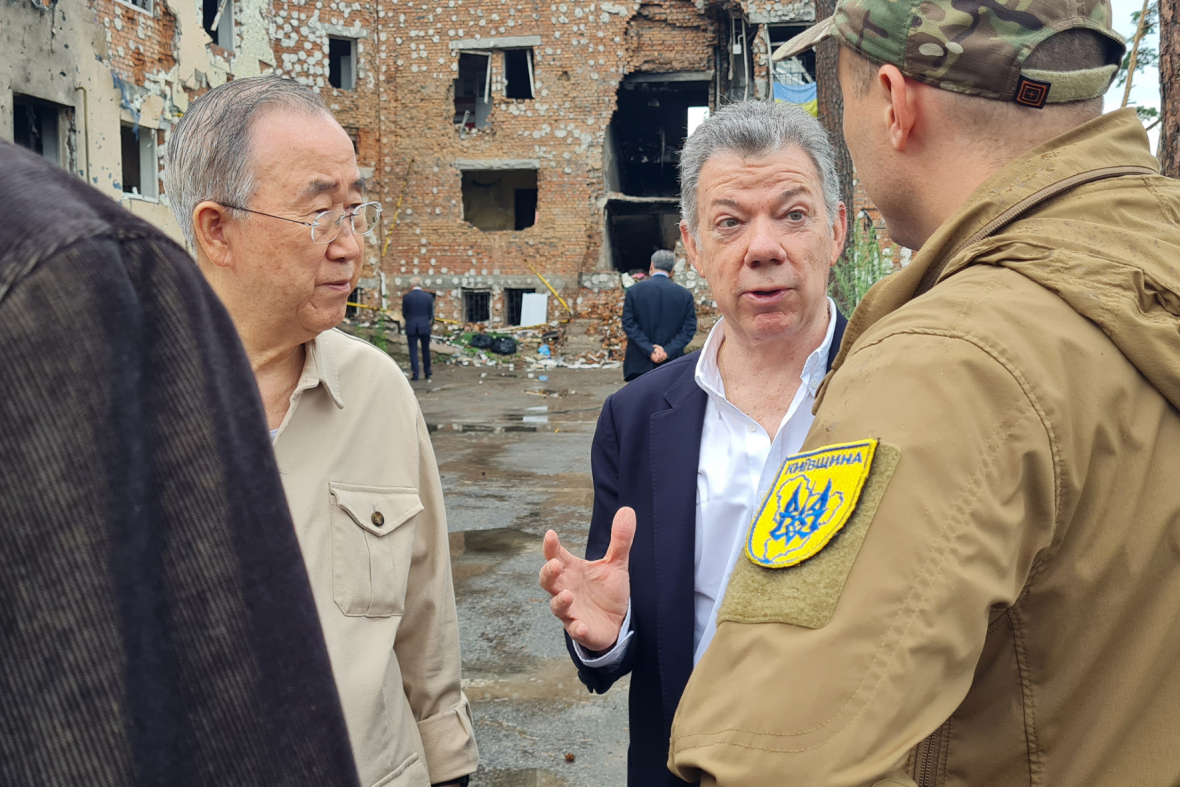 On Monday 17 October, The Elders will host a panel event in partnership with
Chatham House
on the occasion of The Elders' bi-annual board meeting. The event, 'War on Ukraine: The state of the global response', will explore the implications of the war for the future of multilateralism.
Russia's war on Ukraine has tested the capacity for a unified global response to grave violations of the UN Charter. We are in unchartered territory as a nuclear member of the United Nations Security Council attacks a non-nuclear country. Multilateral institutions that were born out of an effort to prevent war are struggling to prove their relevance in the face of growing existential threats to humanity.
The war is exacerbating divisions within the global community, disrupting food and energy supplies worldwide and contributing to a profound crisis of multilateralism. The longer these divisions last, the longer the war in the middle of Europe and the harder it will be to respond to the interconnected global crises that threaten us all.
This discussion offers a unique insight into the macro geopolitical questions in relation to the war in Ukraine with members of the Elders and other experts:
The panel considers:
How can we build a more united global response to Russian aggression?

What stands in the way of an effective multilateral response based on international norms?

In what ways are divisions between UN member states influencing the trajectory of the war or prospects for peace?

How is the conflict changing geopolitics and the ability of the multilateral system to address global challenges?