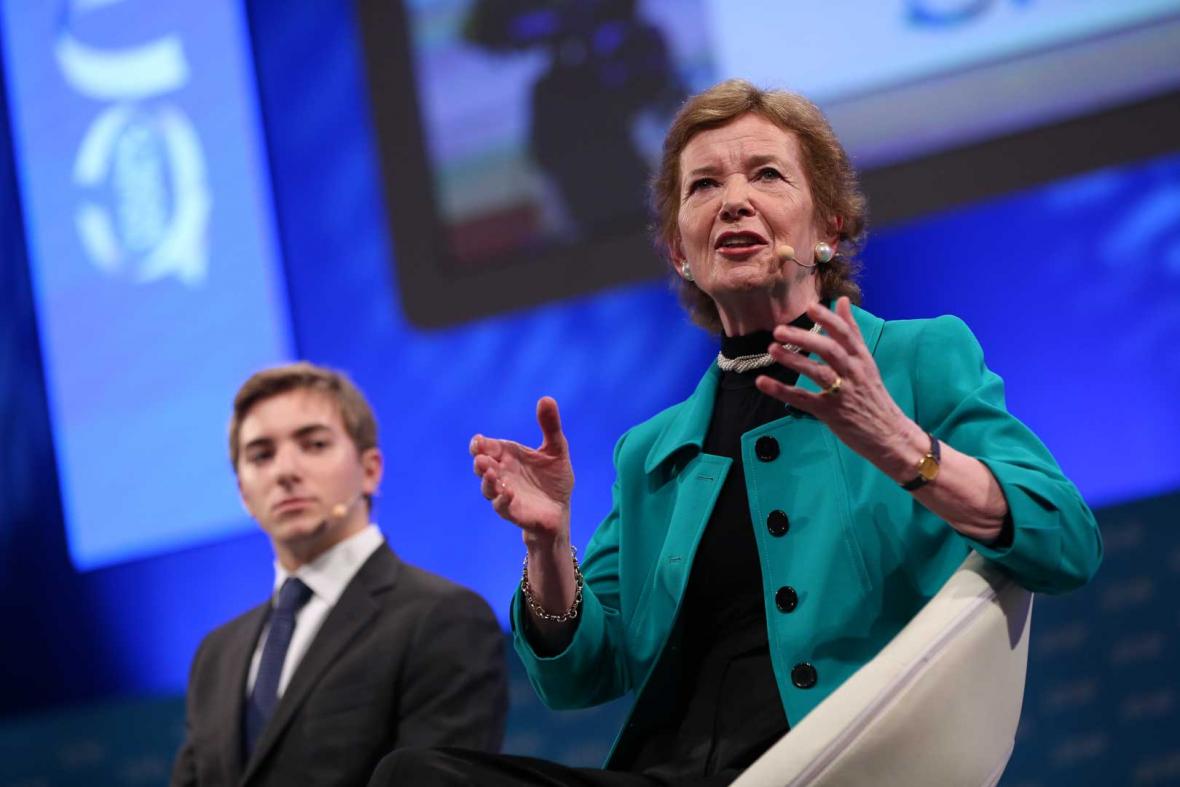 This year the One Young World Summit will welcome The Elders to London to celebrate its 10th anniversary summit.
One Young World will convene young leaders from more than 190 countries and a wide range of sectors to promote collaboration and dialogue to tackle global challenges.
"We want to listen, and to learn from the young people, and to hopefully contribute something from our own experience. We want to participate fully in the intergenerational dialogue which I have always enjoyed as part of One Young World."
‍
Mary Robinson - Elder
When asked why the role of young leaders is vital in the world today, Ban Ki-moon said:
"We stand at a special point in human history. We are living in times of great connectivity with rapidly advancing science and technology. Yet we are also facing the colossal challenges of climate change, injustice, conflict and poverty. Now more than ever, we need the courage, determination and innovation of our world's young leaders. Now more than ever, we need you."
From Wednesday 23 October until Friday 25 October 2019, The Elders will be sharing their knowledge and experience with young delegates on topics including peacebuilding, the importance of universal health coverage, taking action on climate change and working together for a sustainable future.