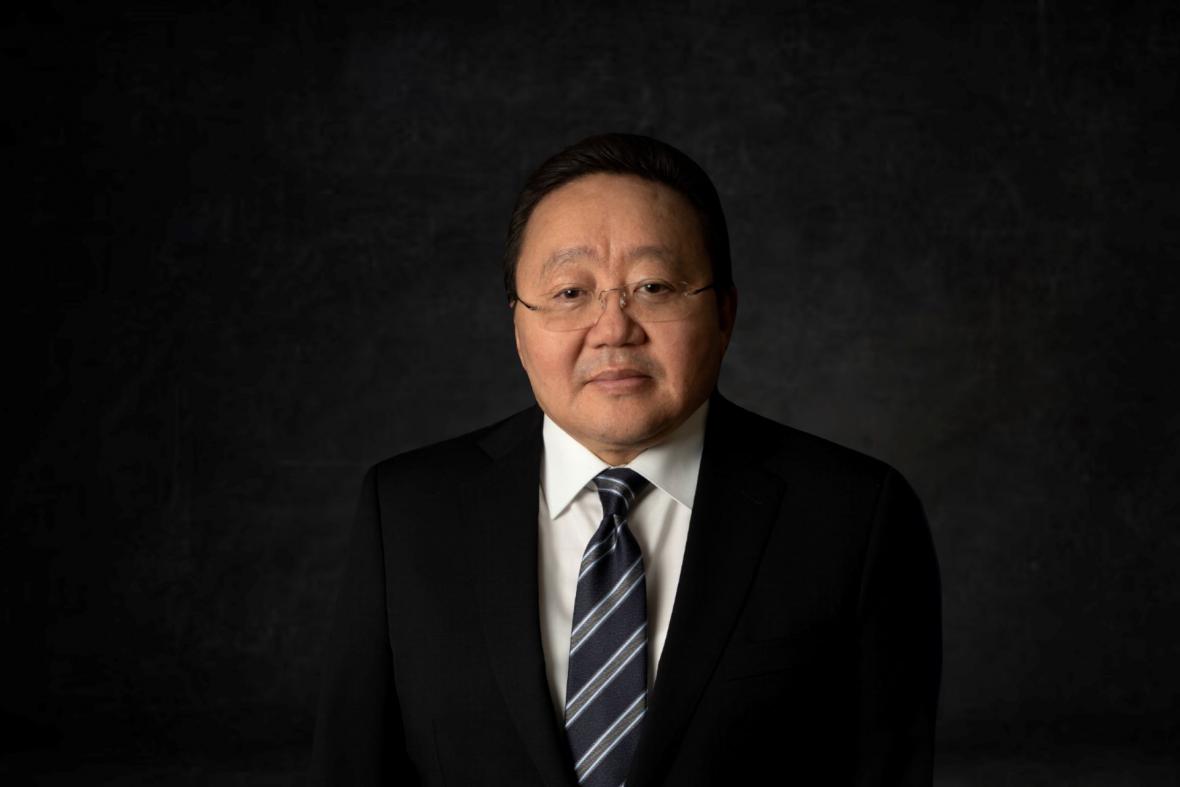 Dear friends,
Last month, Mary Robinson and I joined the Bulletin of the Atomic Scientists in Washington DC to announce the 2023 Doomsday Clock – a powerful symbol of the existential threats faced by humanity.
We did so to mark the launch of The Elders' strategy for 2023-2027 which focuses on the urgent and growing challenges of the climate crisis, pandemics, nuclear weapons and conflict.
The Clock's hands were moved to 90 seconds to midnight, the closest they have been to Doomsday since they were first set in 1947. This was because of immediate crises such as Russia's illegal war on Ukraine and President Putin's profoundly irresponsible rhetoric on nuclear weapons, but also because of the longer-term existential threats the Elders are now prioritising.
Such threats grow because of the systemic failures of leaders, institutions and states to respond in an adequate and timely manner. As Elders, we believe that only a crisis mindset from global political leaders can generate the urgent action needed to address these issues, which will be the focus of our work for the coming five years.
Whilst in Washington, Mary Robinson, Juan Manuel Santos, Zeid Ra'ad Al Hussein and I met a range of leaders to discuss how best to formulate a coherent and effective multilateral response to these existential threats.
We spoke with the World Bank's President David Malpass and other senior figures on the importance of raising hundreds of billions of dollars and mobilising trillions more in private capital for developing countries, including scaling up funding to tackle the climate crisis. We also met with US political leaders to discuss Russia's war in Ukraine and the urgency of the threats posed by nuclear weapons and the climate crisis.
Mary Robinson, Juan Manuel Santos and myself also discussed the threats highlighted by the Doomsday Clock and the priorities for The Elders' new strategy in a public Q&A at Georgetown University.
As a former President of Mongolia, a country landlocked between two large powers, I know how important international diplomacy is when it comes to tackling the threats we face. When nations work together, threats can all be addressed for the good of the whole world.
But to do so, our political leaders must show purpose, moral courage and an urgency of action. We need a collective response rooted in the spirit and values of the UN Charter that can put us back on a pathway to peaceful co-existence and sustainable development.
As the Elders embark on our new strategy, we remain resolved to help the world step back from the precipice, and to improve the life chances of everyone on the planet - and all those not yet born. As our new Elders' video suggests, whilst these challenges may seem insurmountable, we take strength from the words of our founder, Nelson Mandela: "It always seems impossible until it is done."
With thanks for your ongoing support,
Elbegdorj Tsakhia