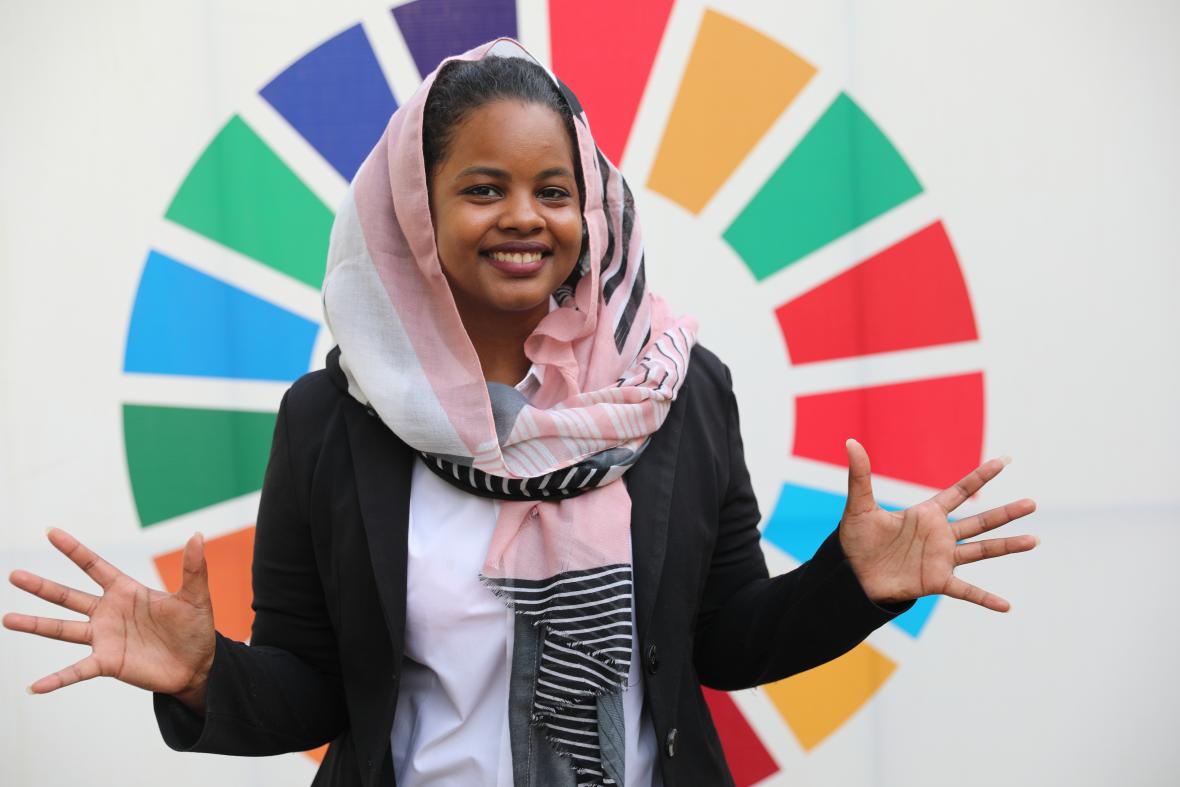 "Nisreen Elsaim makes a valuable point in calling for climate action and system change that meaningfully involves youth. Young people from every community have the right to be taken seriously, especially on issues that profoundly affect their future and the planet they are inheriting from previous generations."

- Ellen Johnson Sirleaf
---
'Climate justice', just two small words but for me and many other young females in Sudan and other developing countries climate justice means a lot of things. It means that I and other females don't have to walk 3 – 4 kilometres back-and-forth every day just to bring clean water to the household. Climate justice means that we don't have to lose our livelihoods and income due to the climate crises, becoming poor in a single night due to a flood, dust storms or any of the other climate hazards.
Climate justice for me and my other young female peers means that we don't have to worry about the certainty of our future whenever we want to take a new step, like a new degree or the thought of having kids. It also means that we will feel safe within our communities, without the risk of always anticipating a conflict occurring over scarce natural resources, that can force us to migrate from our own homes to another area. It means we will have equal access to services like education and healthcare, especially for us, women, it means we will have hospitals to deliver our kids in healthy environments and means we will have proper hygiene and sanitation systems that can guarantee our safety.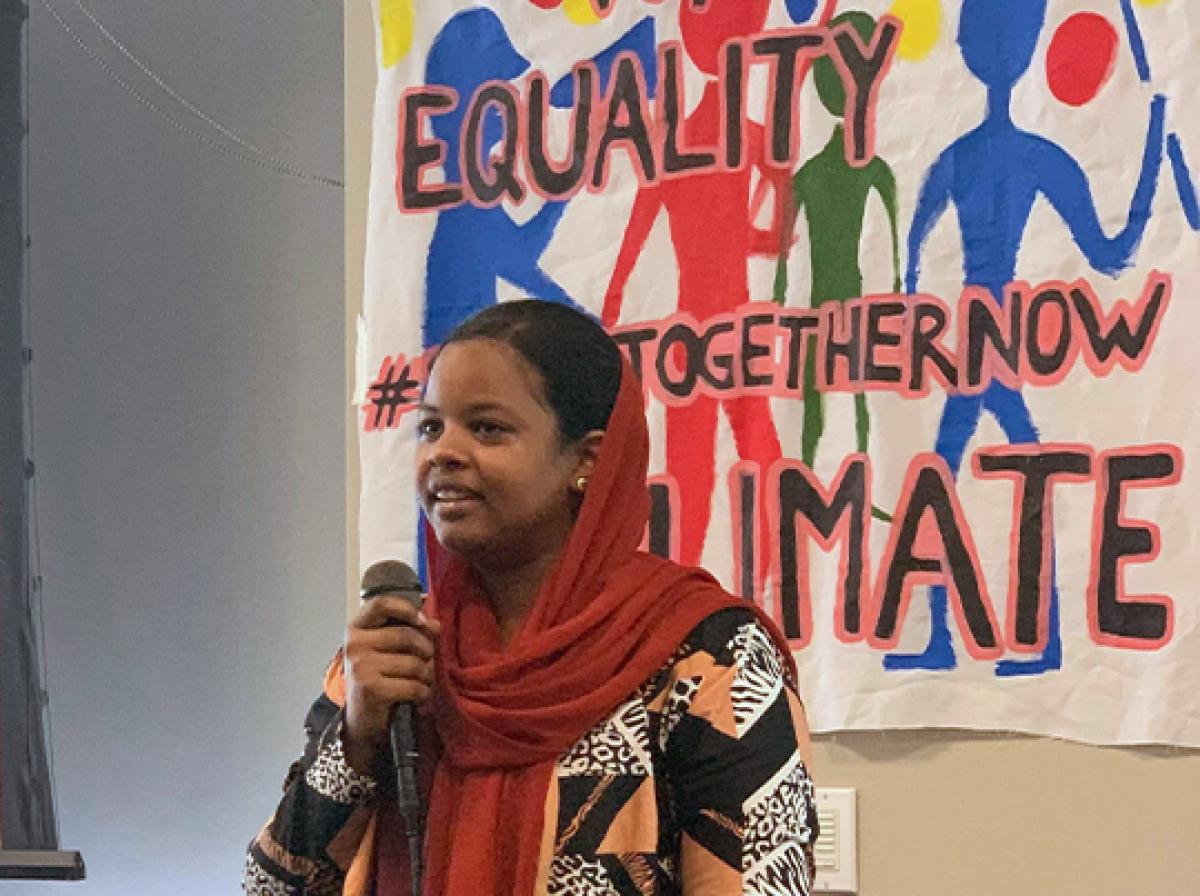 As young people, we are doing everything within our capability to save our earth and our future. We initiate new projects and campaigns and NGOs every day to tackle the issues we see most pressing within our communities – from planting trees to getting involved in climate negotiations and contributing to scientific research, we are trying our best to utilise our energy to feel that we have a future waiting for us.
Developed countries have historical responsibilities since they produce most of the world's emissions, and previous generations have historical responsibilities because they are the ones who produced the emissions ignorantly with no intention of stopping them. However, we too, will soon enough be counted with the previous generations that carry the responsibility of climate change because we did not succeed in stopping the growing emissions. According to the UNEP gap emission report and the IPCC 1.5 report, we are still heading towards 3.2 degrees Celsius global warming by the end of the century. Intergenerational equity means that young people will not be treated as a 'tick box' to simply diversify an event. It means we will be given jobs that truly suit our knowledge and mental abilities, not only because of our status as young people. It means we will be given the right place in decision-making and put forth policies with a scientific base in our countries. Since, despite all the effort we as young people are making, we're still not taken seriously and we're still behind when given jobs, higher positions and in simply being listened to.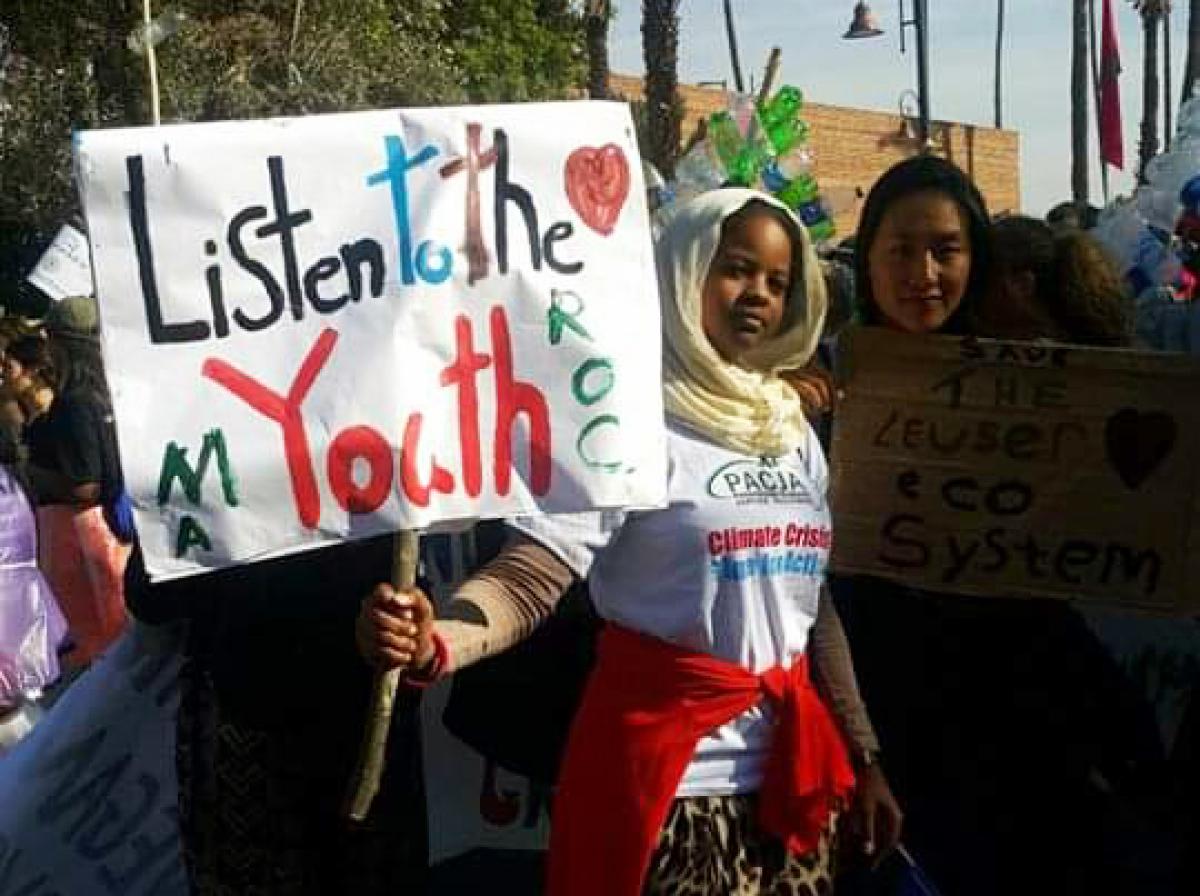 We need to move forward, not by ignoring the mistakes of the past and present but by learning from them and preventing their repetition.
We still have a chance to make the world a better place and save the planet, and as the Secretary-General of the UN António Guterres always says, this is the year to make it or break it. We still have a chance, but we need to remember that time is running out and reflect on the little time we have to make real change to our systems. It is time for action and there are a lot of innovative ideas presented by young people that need to be adopted, developed, and expanded on to the world.
We need to be treated honestly, without fake smiles and fruitless handshakes. We need to develop ourselves, build our capacity, find green jobs that will fulfil the needs of our economy, and be financed to implement our ideas and solutions.
There are a lot of ways for us to save our planet. If we all agree and work together, we can do it. As the philosopher Ratan Tata said: "If you want to walk fast, walk alone. But if you want to walk far, walk together."
---
Nisreen Elsaim has been an environmental and climate activist since 2012 and is currently Chair of the UN Secretary-General Youth Advisory Group on climate change.
Nisreen also serves as Chair of Sudan Youth Organization on Climate Change (SYOCC) which youth-led organization; General coordinator for Youth and Environment - Sudan (YES) platform to give all environment working youth the networking they need; junior negotiator with the African Group of Negotiators in technology transfer; and she holds a BSc in physics and an MSc in renewable energy, both from the University of Khartoum in Sudan.
Views expressed are those of the author and do not necessarily represent those of The Elders or The Elders Foundation
Intergenerational Climate Blog Series 2021
Featuring youth climate activists from around the world, discover stories of courage, hope and resilience in taking climate action.