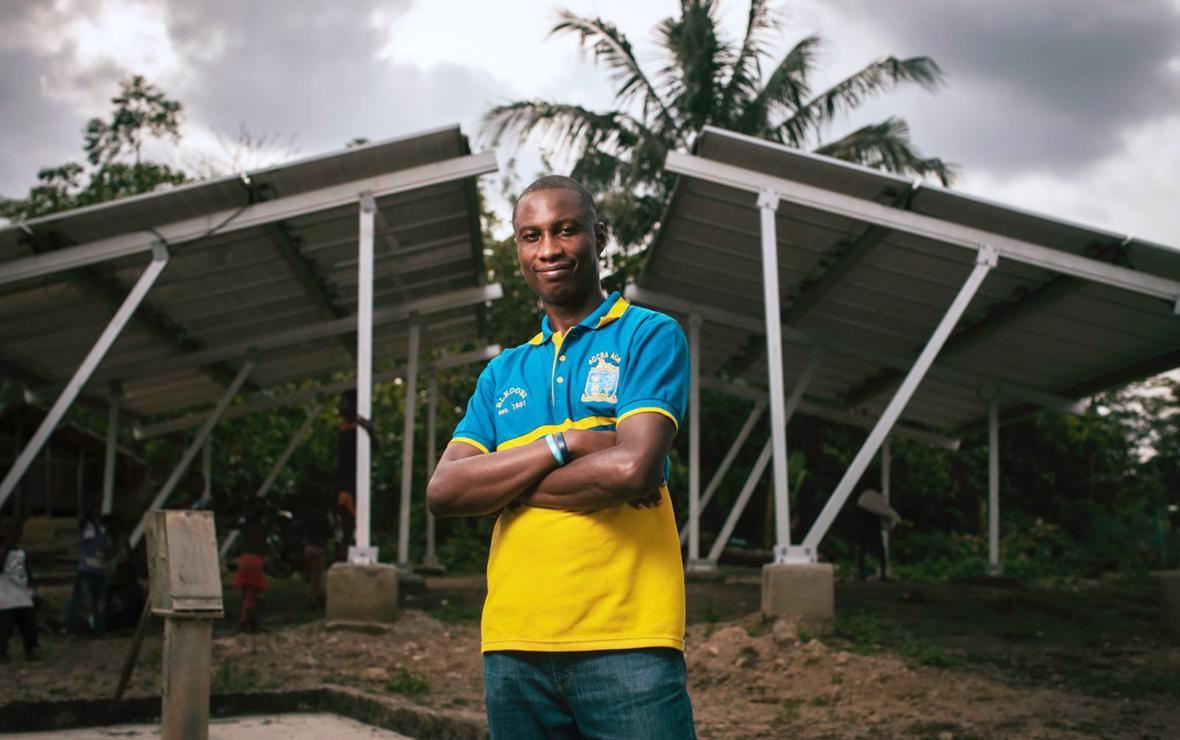 Chibeze Ezekiel, a climate activist from Ghana, reflects on the power of grassroots and youth activism in forcing climate action and the need to allow young people to co-create their futures.
This blog launches The Elders' Intergenerational Climate Blog Series 2021 and features an introduction by Deputy Chair of The Elders, Graça Machel:
"Chibeze Ezekiel's call to action powerfully reaffirms my own belief that all generations must be meaningfully involved in climate action.

Young people from the Global South are already living on the frontlines of the climate crisis. As Chibeze asserts, we need to ensure the voices of young people from climate-vulnerable nations are heard not only on the streets but in the corridors of power. We need their insights, skills and energy in the fight against this existential threat.

COP26 must deliver for communities most vulnerable to climate change. The reality is that it is young people and future generations that will live with the repercussions of what we do today. We must not fail them."

- Graça Machel
A crucial turning point for me in climate advocacy was when I led a team a few years ago to Ada Totope, a small fishing community in the Greater Accra region of Ghana. It is one of the coastal communities hardest hit by sea level rise because of climate change. Some reports suggest that the community has seen the sea break down and wash away more than 20 homes over the last three decades. An even greater number of houses have been buried in the sand as the sea moves closer ashore, sweeping in lots of sand and rendering homes inhabitable. "The community was more than one and a half to two kilometers away from the sea about 15 to 20 years ago; but now it is less than 20 meters because of sea erosion", the Chief of the area, Theophilus Agbakla, is reported to have said.
The experience of Ada Totope gave me a better understanding of what climate impacts look like on a personal level. I felt devastated seeing how its inhabitants – largely consisting of young people – who were already living in poor conditions, were so hard hit by this crisis. It encouraged me to contribute to climate solutions and raise awareness of how the youth perspective ought to be recognised and entrenched in all the processes affecting their futures.
The continuous ravaging impacts of climate change cannot be overemphasised. The increasing consultation exercises involving local communities, indigenous peoples, civil society, private sector and governments in addressing the problem is somewhat encouraging, but my observation is that meaningful inclusion of young people is still very limited. Even where issues of social inclusion are specifically discussed, little attention is paid towards empowering young people to effectively participate in all levels of the decision-making process – from idea generation, planning, implementation, monitoring and evaluation.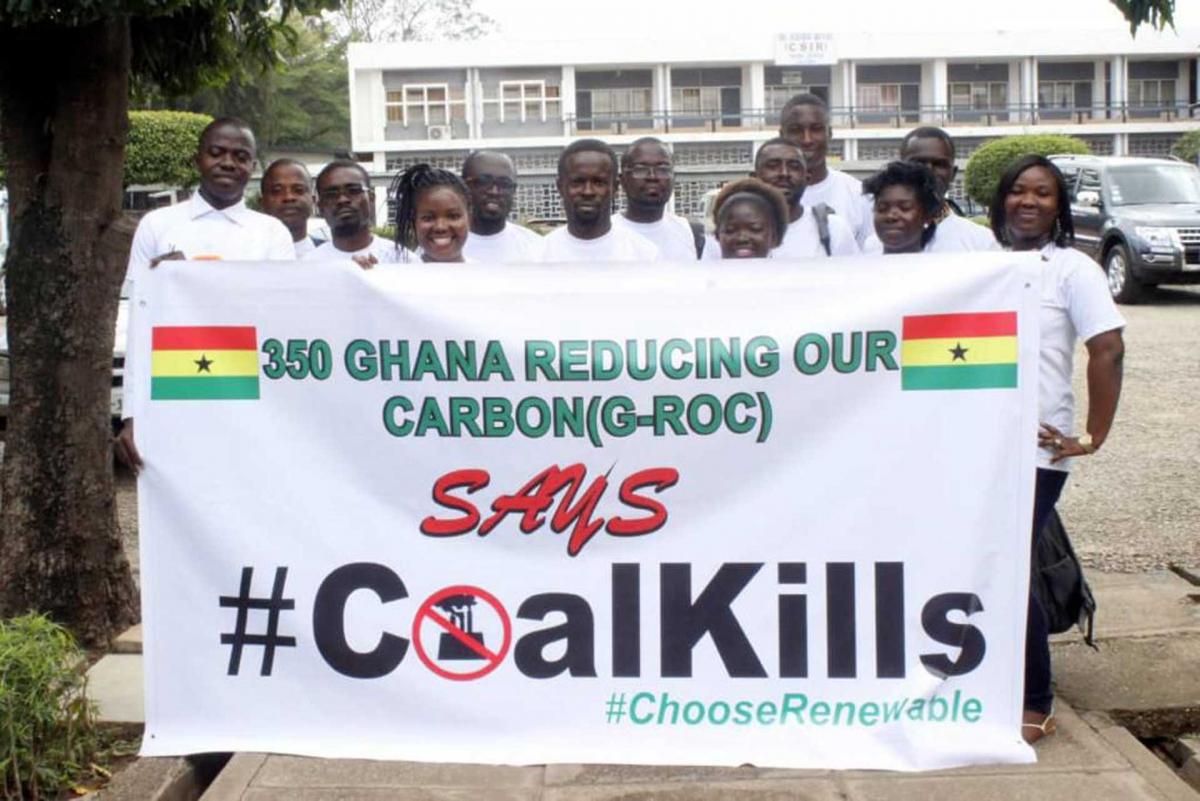 One of the key measures to address climate change is the use of renewable energy sources, which is why I led the 350 Ghana Reducing our Carbon movement (GROC) from 2013 to 2016 to campaign against the Ghanian government's intention to build a new coal plant. The government eventually aborted the plan to build the coal plant and since then, we have consistently been pushing for clean and renewable energy as a better alternative to meet the growing energy demands and one that also creates job opportunities for young people.
At the international level, youth already have some space to engage, such as the official youth constituency at the United Nations Framework Convention on Climate Change (UNFCCC). Such recognition is not the same at the regional level, especially not in Africa. To correct this, as part of the Strategic Youth Network for Development (SYND), we are developing a Youth Strategy for Climate Action to increase youth participation in Ghana by highlighting success stories of young people fighting against climate change. We are also actively involved in the development of the National Adaptation Plan and the Nationally Determined Contributions (NDCs) review processes. Young people must be at the heart of climate solutions since we are the ones likely to suffer in the future unless the situation is significantly addressed.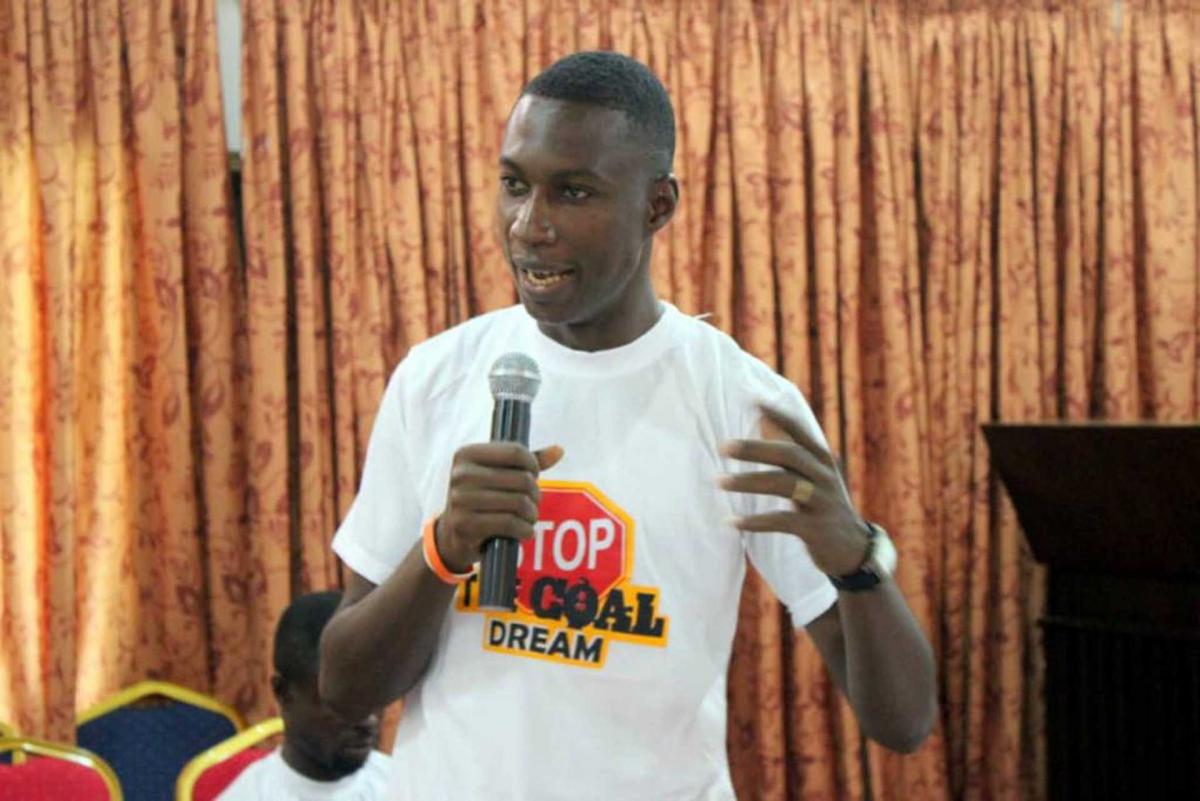 Based on my knowledge and experience, young people ought to be given the necessary space and opportunities to fully participate in climate actions and co-create their future. We cannot disregard the fact that young people today possess skills, knowledge and energy that are essential to fight climate change. For example, social media platforms and ICT-based interventions were largely developed by young people.
As the people who contributed the least to climate change are now taking climate action, that sends the signal to older generations that there is no justification to fail to honour their own commitments and pledges.
---
Chibeze Ezekiel is a climate activist from Ghana, convinced that young people must have a significant role in all climate actions at all levels of the decision-making process. He coordinates the Strategic Youth Network for Development (SYND), a youth-led NGO that promotes youth inclusion in the governance of the Natural Resources and Environmental (NRE) sector. He serves on the board of 350.org and is a member of the International Experts of the Environment of Peace 2022 (EP2022) project. He also chairs the Youth in Natural Resources and Environmental Governance (Youth-NREG) Platform and is the recipient of the 2020 Goldman Environmental Prize for Africa.
Views expressed are those of the author and do not necessarily represent those of The Elders or The Elders Foundation
Intergenerational Climate Blog Series 2021
Featuring youth climate activists from around the world, discover stories of courage, hope and resilience in taking climate action.