Climate change
Guest Blogs
Women, girls, and non-binary leaders are demonstrating the kind of leadership our world so badly needs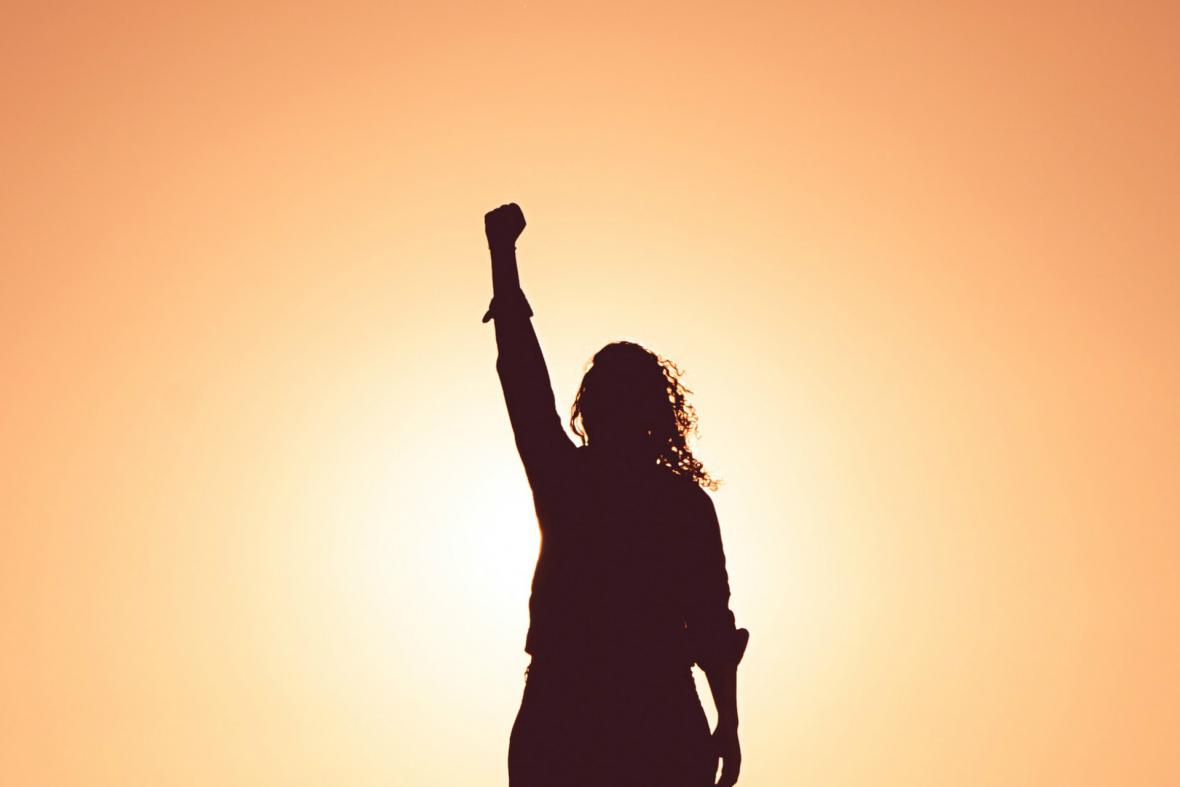 Writer, educator and environmentalist, Dr Katharine Wilkinson, illustrates the need for climate leadership that is, "more conventionally feminine and more faithfully feminist."
The climate crisis is a leadership crisis. To transform society this decade, we need transformational leadership. Across diverse climate conversations and communities, girls, women, and non-binary leaders are showing up as the catalytic change-makers the movement desperately needs. They're leading differently, showing us what transformational climate leadership looks like. Yet, while it's clear that women and girls are vital voices and agents of change for this planet, we are too often missing or even barred from the proverbial "table."
The climate crisis is not gender-neutral. Climate change is a powerful "threat multiplier," making existing vulnerabilities and injustices worse. We have seen that play out in places from Nairobi to New Orleans after Hurricane Katrina. Especially under conditions of poverty, women and girls face greater risk of displacement or death from natural disasters. Droughts and floods have been tied to early marriage and sexual exploitation — sometimes last-resort survival strategies. Tasks such as collecting water and wood or growing food fall on female shoulders in many cultures. Already challenging and time-consuming activities, climate change can deepen the burden, and with it, struggles for health, education, and financial security.
The list of harmful impacts caused by our rapidly changing climate goes long and it goes wide, especially for girls and women of colour, of the global South, who are rural, who are indigenous. In very real ways, the climate crisis thwarts the rights and opportunities of women and girls, as well as non-binary individuals. These realities make gender-responsive strategies for climate resilience and adaptation critical. And they mean that bold climate action is critical to our aspirations for gender equality and justice. However, the story does not, and must not, end with the label 'victim'. When you're close to the problem, you're necessarily close to the solutions. While climate impacts deepen inequality, gender equality can, itself, be part of the solution.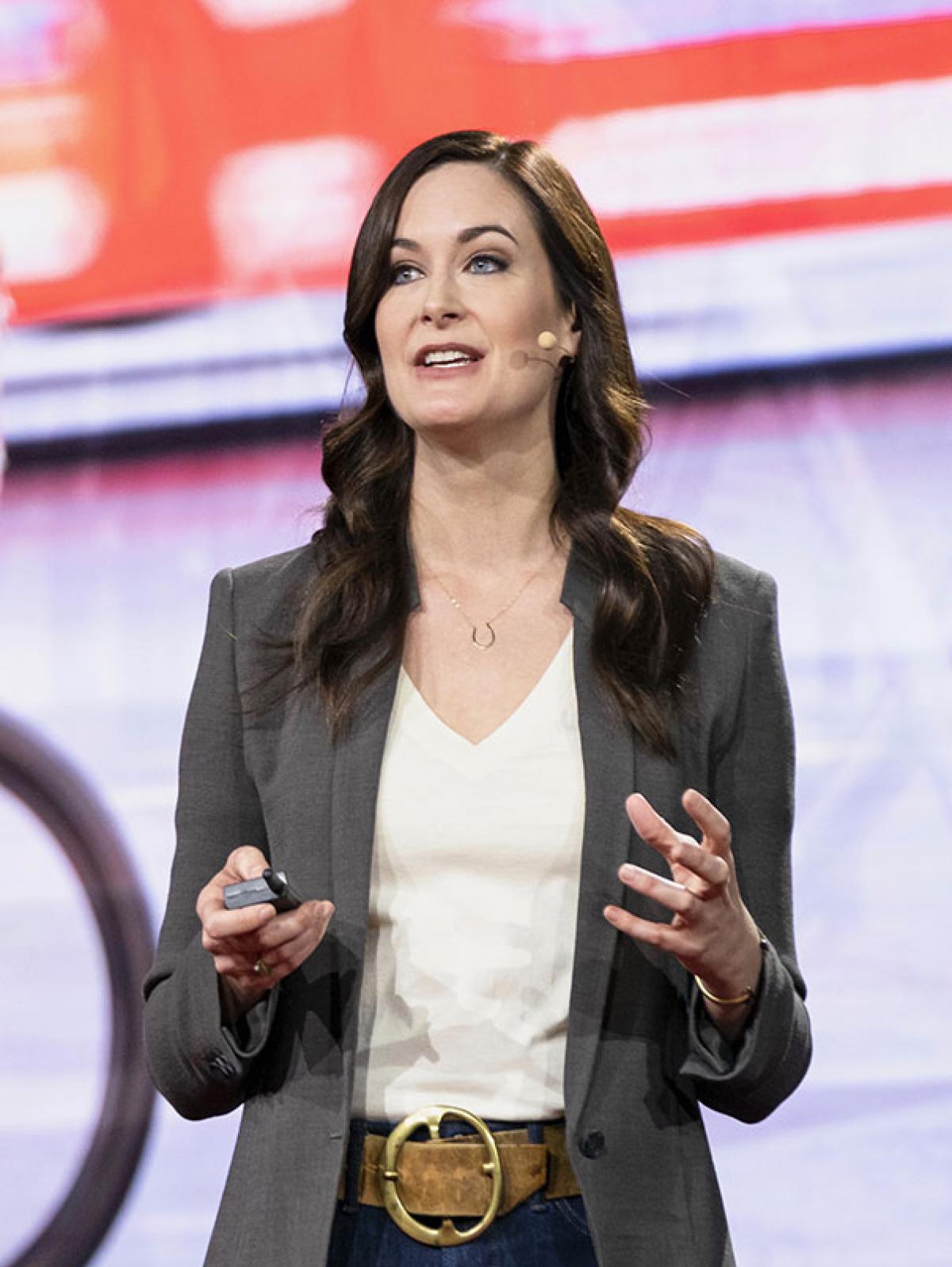 For far too long, far too many leaders have been focused on profit, power, and prestige. That is what has got us into this mess and certainly will not get us out. We need leadership that is less invested in current systems and less bound to technocratic approaches. We need leadership that's more conventionally feminine and more faithfully feminist. In one sense, this is about fairness. Clearly, half world's population should have representative influence in shaping our shared future. But it is about more than that, it's about efficacy. Already I see women, girls, and non-binary leaders creating change and demonstrating the kind of leadership our world so badly needs:
Firstly, there is a clear focus on making change, rather than being in charge. I see women and girls engaging in deeply relational, collaborative, and supportive ways, in recognition that building community is a requisite foundation for building a better world. They are moving beyond ego, competition, and control — which are rampant in the climate space (as elsewhere), impeding good work.
Secondly, there is a commitment to respond to the climate crisis in ways that heal systemic injustices, rather than deepening them. I see women and girls centering justice, inclusion, and frontline communities, recognizing that we can address near-term needs and long-term aims at the same time, and more effectively. Equity is not secondary to survival, as some suggest; it is survival.
Thirdly, there is an appreciation for heart-centered, and not just head-centered, leadership. I see women and girls bringing their whole selves to this movement — fear, grief, fiery courage, wracking uncertainty, all of it — and doing the inner work that often precedes effecting change. The climate crisis has inescapable psychological and spiritual dimensions. What's so powerful about integrating head and heart: It's where moral clarity, scientific rigor, and imagination meet. It is what allows us to sustain bold aspirations and insist upon the action that's necessary.
However, women and girls are too often ignored or silenced. Too often passed over when plans are laid or investments are made. This is all the more true for rural women, women of colour, indigenous women, and women of the global South. Women remain wildly underrepresented in government, business, UN negotiations, in financing decisions and outcomes, and in the legal systems that create and uphold change. These dynamics are not just unjust; they're setting us up for failure.
The climate crisis is the result of unequal social, political, and economic systems. It is the result of unfettered economic growth, extractive capitalism, and the concentration of wealth and power in the hands of a few, who have known a lot but cared too little — and continue to block efforts for change. The planet simply cannot survive the status quo, and neither can humanity. I firmly believe feminine and feminist climate leadership is exactly what we need right now. This kind of leadership opportunity is wide open to people of any gender. To change everything, it's going to take everyone. To rapidly, radically reshape society, we need every solution and every solver. Every mind. Every bit of heart. Every set of hands.
---
Dr. Katharine Wilkinson is an author, strategist and teacher. She was the senior writer of Drawdown - the New York Times bestseller on climate solutions - and leads Project Drawdown's editorial and communicatoin work. TIME recently featured her as one of 15 "women who will save the world."
Views expressed are those of the author and do not necessarily represent those of The Elders or The Elders Foundation