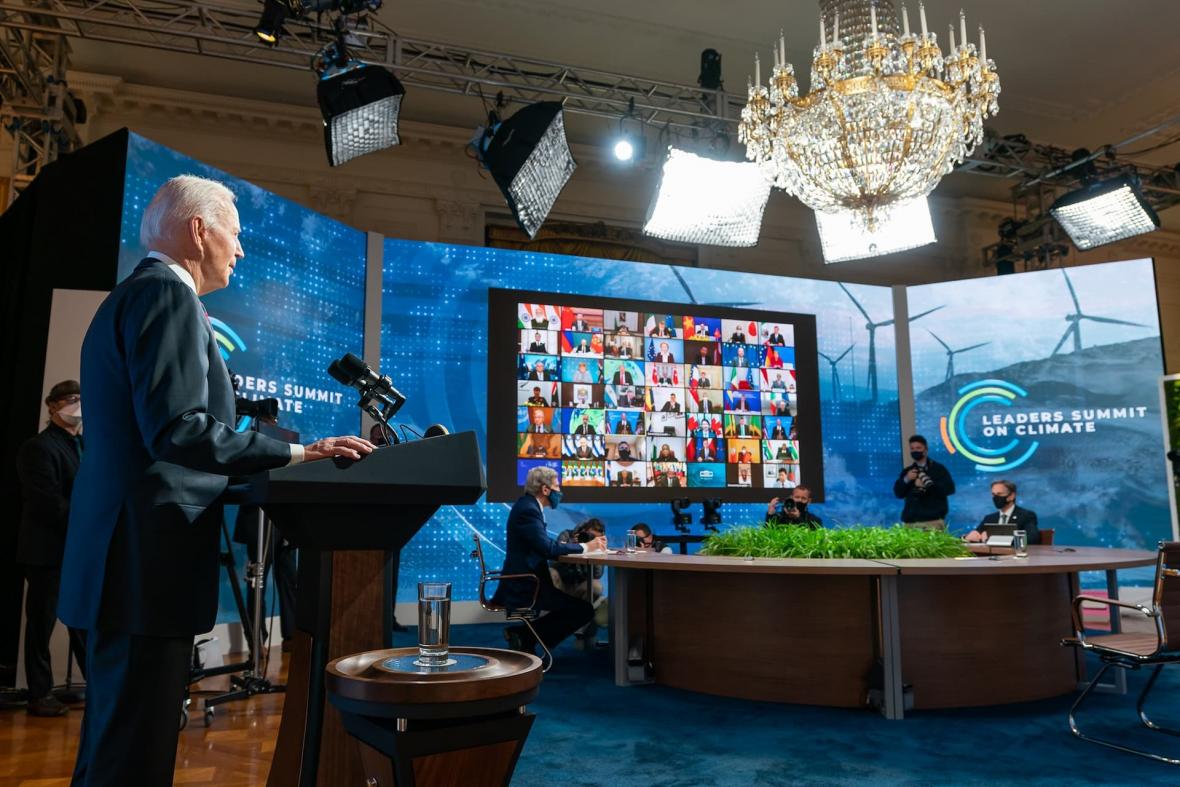 Mary Robinson welcomes climate commitments made as President Biden convenes world leaders, but calls for increased ambition from major economies ahead of COP26, particularly on climate finance.
Mary Robinson, Chair of The Elders, said:
"Climate change is a global challenge that demands a global solution. President Biden's summit is a welcome step towards effective international cooperation, but all major powers must do a lot more, a lot quicker in concert if we are to avert environmental catastrophe.
The US and Japanese commitments to nearly double their 2030 emissions reduction targets are very welcome, but still far from what science and equity demands. Canada and the UK also made positive commitments, but other countries – particularly China – still need to come forward with strengthened plans ahead of COP 26 in Glasgow.
I was particularly pleased to see progress from the US on climate finance, the crucial other half of the climate equation. After four years of missed payments to vulnerable countries, the doubling of US climate finance from Obama-era levels is a good first step to make up for lost time, and sets expectations for other major economies to follow at the G7 summit in June."
---
For media inquiries, please contact Luke Upchurch, Director of Communications at The Elders (+44 7741 742 064) or email:[email protected]