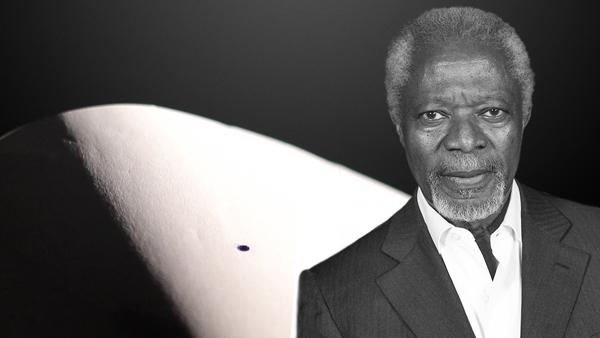 In our final film, the Chair of the Elders, Kofi Annan recalls a pivotal lesson where he was taught through a simple exercise to look at the bigger picture - a fundamental requirement when wrestling with what is fair in the modern world. Join our conversation on fairness yourself on Facebook or Twitter.
"There's lots of goodness in the world. Don't go through life focusing on the negative."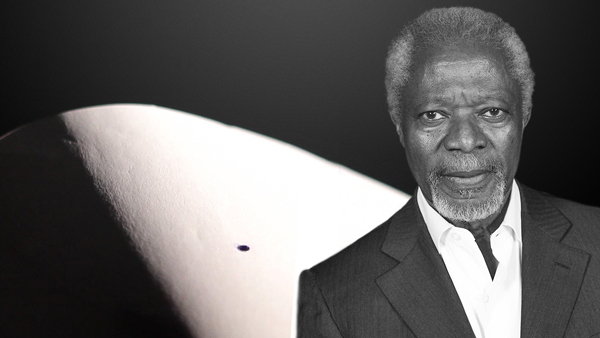 Kofi Annan pictured with his Object of Fairness.
The Sustainable Development Goals are a detailed set of proposals aimed at tackling the most serious challenges facing the world over the next 15 years. There are seventeen separate goals, each with numerous sub-clauses, which pose a considerable challenge of their own to the governments who must implement them. For this to be a successful, sustainable process, clarity of vision is essential. We must all understand them and push for their effective implementation. We should not let the scale of the ambition obscure the opportunity to develop global solutions.
In the film, I asked you, what do you see? When my schoolmaster told my class to focus not on the black dot but the white space around it, he taught us a valuable lesson in perspective. Most problems can be solved through understanding the factors which make up an opposing point of view. The lesson of the black dot: seeing the whole picture has helped me in my career as a negotiator and conflict mediator.
The way that we interpret the world is inevitably subjective, but what is happening in front of our eyes - whether the rising waters of the South Pacific, or the barbed-wire fences being erected to deter migrants and refugees across Europe – is an objective, undeniable fact. The objects chosen by me and my fellow Elders in these films should prompt us all to think about what fairness means today, and how the Sustainable Development Goals can help make the world a more equitable place.
Kofi Annan
---
What does fairness mean to you?

Join in the conversation by posting a picture of an object that represents fairness to you to our Facebook or Twitter using the hashtag #ObjectOfFairness.