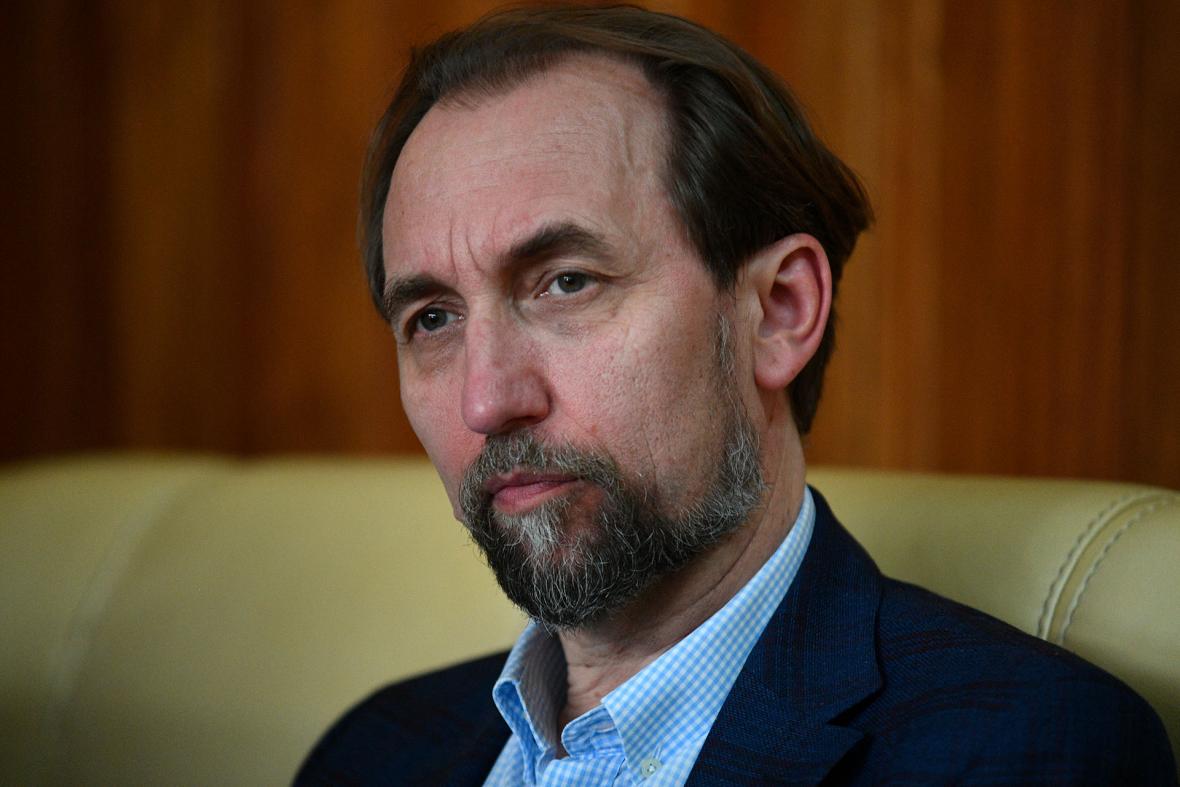 Zeid Raad Al Hussein reiterates the need for global solutions to global problems, and the pivotal role of the multilateral system in addressing our shared challenges such as the climate crisis and the COVID-19 pandemic.
Dear Friends,
In September, the world's eyes focused on New York and the UN General Assembly. Always an occasion for media attention and a platform for world leaders to make announcements, this year, it was defined by the climate crisis and the COVID-19 pandemic.
The current health and climate emergencies are both global in nature and cannot be resolved by any one country or region alone.
While I am are cautiously encouraged by climate pledges made during UN General Assembly – including President Biden's commitment to double climate finance for vulnerable countries, and China's pledge to end overseas coal finance – the world is still dangerously off track to limit global warming to 1.5C. Collectively, leaders still fail to act with the urgency the situation requires and history will judge us harshly if we allow narrow national interests, populism, or short-sighted political gains to prevent us from ensuring a future liveable planet.

At the Global COVID-19 Summit, Ellen Johnson Sirleaf, in her role as Co-Chair of the Independent Panel for Pandemic Preparedness and Response, reiterated the need to take necessary steps to address vaccine inequality; provide the WHO with adequate financing and clear authority; establish a Global Health Threat Council; and adopt a Pandemic Framework Convention. The Elders urge all leaders to step up and implement these recommendations.
Prior to UNGA, Mary Robinson and Lakhdar Brahimi addressed the UN Security Council on 7 September to address some of today's most critical geopolitical and security challenges. Lakhdar Brahimi expressed concern about the developments in Afghanistan concerning the respect for human rights under the Taliban, and urged the Council to support humanitarian and diplomatic efforts following the withdrawal of foreign forces and many international UN and NGO staff.
UNGA reminds us that the UN is a necessary and core part of the global governance system. The Elders remain deeply committed to the values and principles of the UN Charter, and will do all we can to ensure that they remain the driving force behind the organisation's work all around the world.
A critical test of these values is looming at the COP26 climate summit in Glasgow. With only one month to go before delegates arrive, and a persistently wide gap between current emissions and what is needed to meet the promise of the Paris Agreement, the Elders will work to remind leaders of their mandate: to act in the best interest of the people in the long run – not only until the next political cycle.
Zeid Raad Al Hussein