Access to justice
News
The Elders call on leaders to increase funding for legal empowerment and justice services that meet the needs of women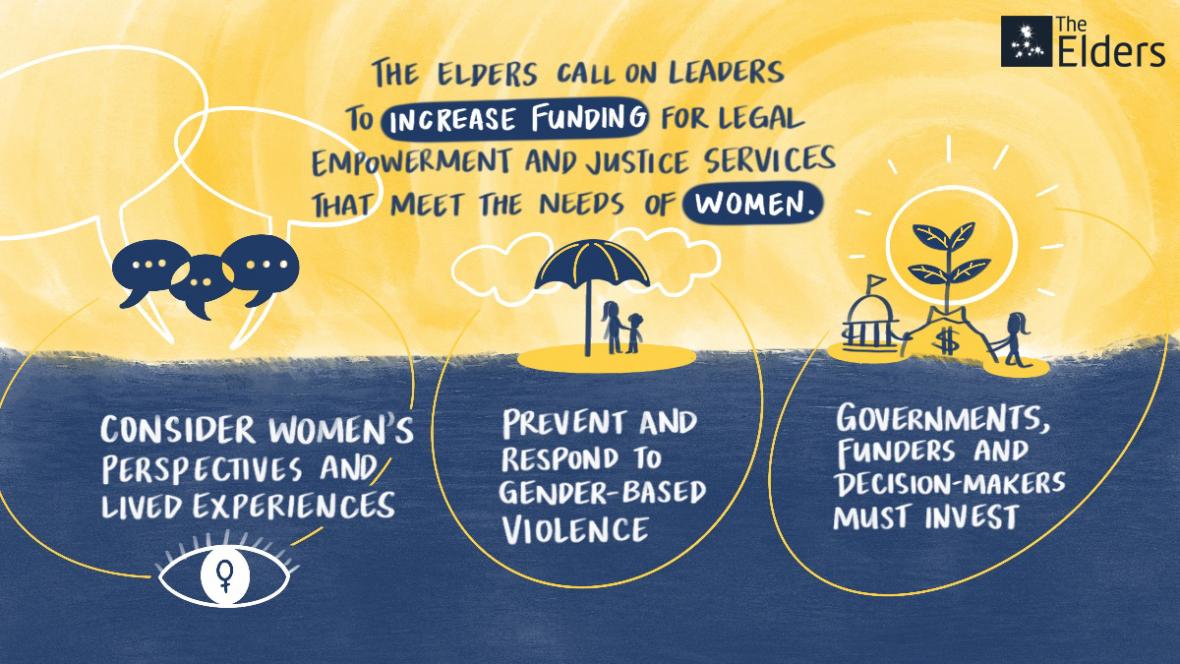 Underfunding means the justice needs of women and girls are going unmet and often unheard. The COVID-19 pandemic has intensified chronically under-funded justice systems worldwide. The Elders consider services for women that meet their needs as key to preventing, as well as responding to, gender-based violence and intersecting discrimination faced by women and girls.
The Elders call on governments, funders, and decision-makers to invest in legal empowerment and justice services for women - in particular those delivered by women's groups.
The Elders encourage all to learn from, and listen to, the lived experiences of women in all their diversity in funding the legal empowerment and justice services that best meet their needs.
---
Learn more about The Elders' calls for leaders to: