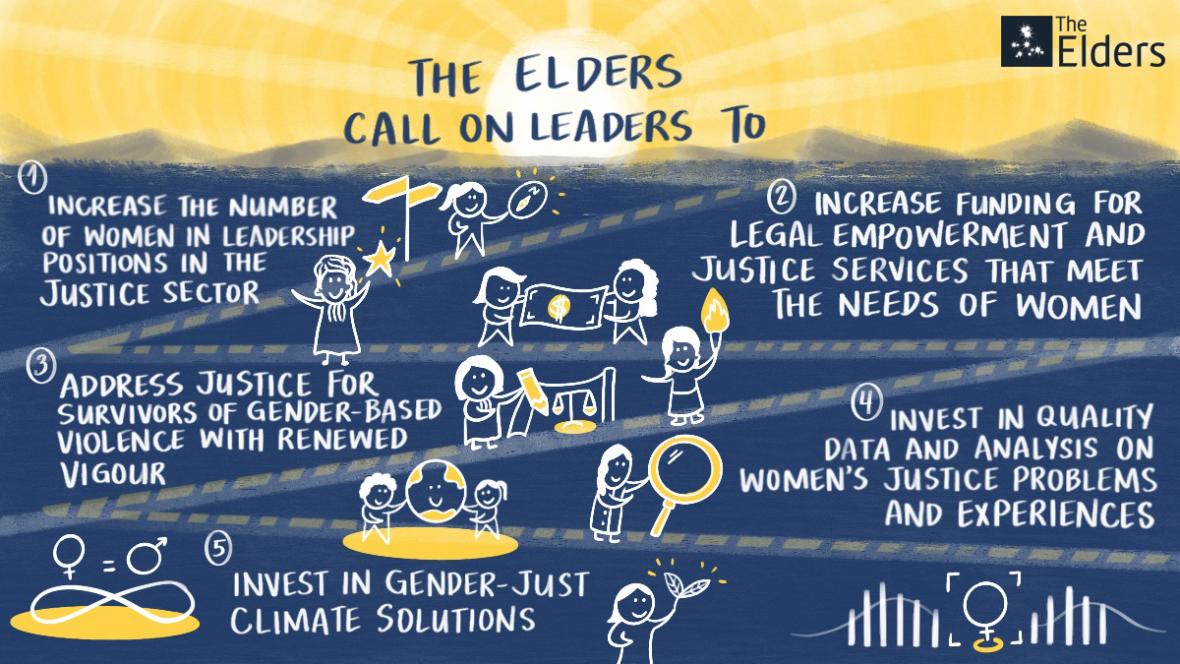 Justice is the thread that ties together the Sustainable Development Goals. Justice is both a right in itself and an enabler of all other rights. This is why, without justice for all, leaders cannot fulfill their SDG promises.
Ensuring access to justice must be a priority to achieve equality for women and girls everywhere.
The Elders call on leaders to prioritise access to justice and gender equality and for justice systems that are refocused on the needs of women and girls.
Learn more about The Elders' calls for leaders to: