Access to justice
News
The Elders call on leaders to increase the number of women in leadership positions in the justice sector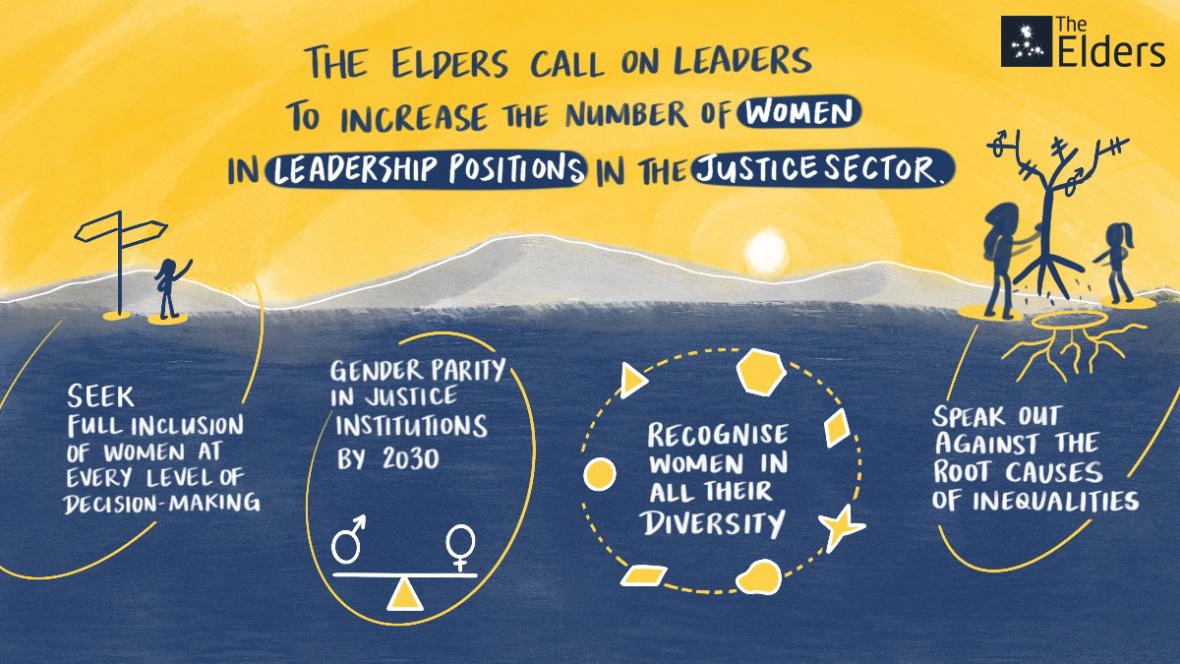 A lack of intersectional and feminist leadership in the justice sector – and the lack of diverse women's voices in decision-making at every level – undermines progress to achieving gender equality and access to justice for all.

The Elders call for the full inclusion of women in the justice sector at every level of decision-making. This inclusion must recognise women in all their diversity.
The Elders urge leaders to enact mechanisms, guidelines, and standards, including temporary special measures as we emerge out of the COVID-19 pandemic, to ensure that women are equally represented at every level in the justice system.
The Elders call for gender parity in justice institutions around the world by 2030.
---
Learn more about The Elders' calls for leaders to: