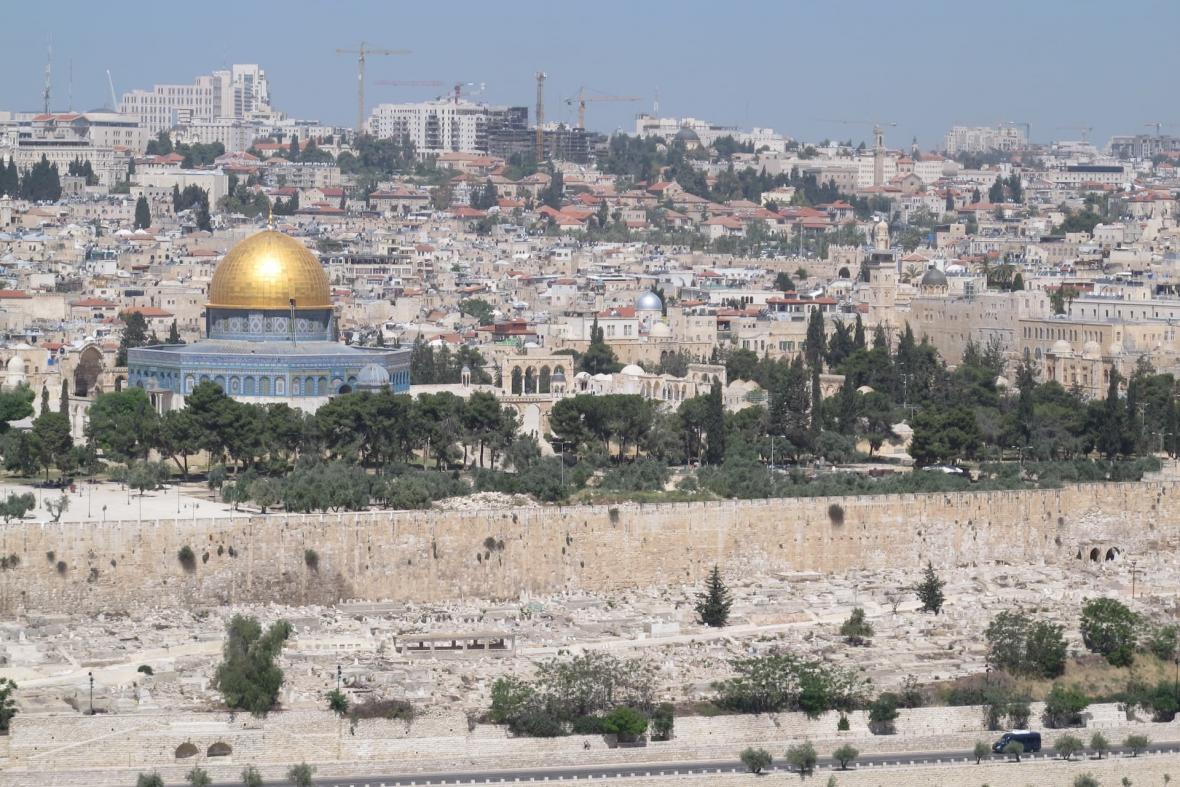 As Palestinian leader Mahmoud Abbas announces the postponement of parliamentary elections, Lakhdar Brahimi and Mary Robinson express concern for reconciliation and democratic rights.
Lakhdar Brahimi, member of The Elders said:
"Over the past year, The Elders have held virtual meetings with Palestinian civil society and young activists. Many were disillusioned by the lack of progress in recent years towards gaining their freedom, as well as by the state of Palestinian politics. Hopes were raised when President Abbas announced that elections would take place this year, over 16 years after Palestinians last had a chance to vote.
"When political and electoral preparations initially went so well, expectations rose that this was a golden opportunity to address Palestine's democratic deficit and reunite Gaza with the rest of the occupied territories. But Palestinians as well as observers the world over knew that the possibility for Palestinians residing in East Jerusalem to vote would be a big hurdle. And so it has proved to be.
"President Abbas' concerns are understandable. Palestinians nevertheless feel deeply disappointed that the elections have been postponed."
Mary Robinson, Chair of The Elders said:
"Palestinians, Israelis and the rest of the world cannot allow this postponement of crucial Palestinian elections to be the last word. It is essential to find a formula that allows Palestinian residents of East Jerusalem to take part in these elections. Israel must respect its obligations in this regard.
"It is possible to get Palestinian elections back on track. What is needed is political will on all sides: the UN Security Council, the wider international community, and Israel's friends and supporters, all have their own indispensable roles to play."
---
For media inquiries, please contact Luke Upchurch, Director of Communications at The Elders (+44 7741 742 064) or email:[email protected]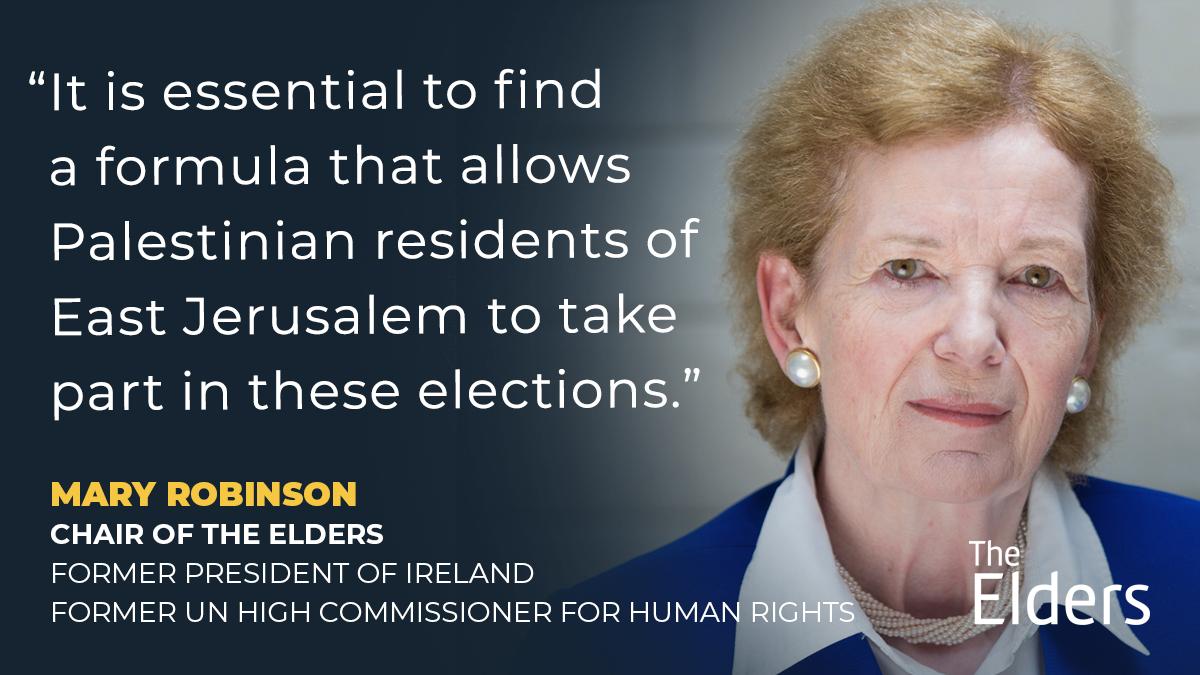 Virtual Dialogues
In 2020, The Elders and The Carter Center convened a series of dialogues with Israeli and Palestinian civil society.
Find out more:
"1948" Palestinian civil society