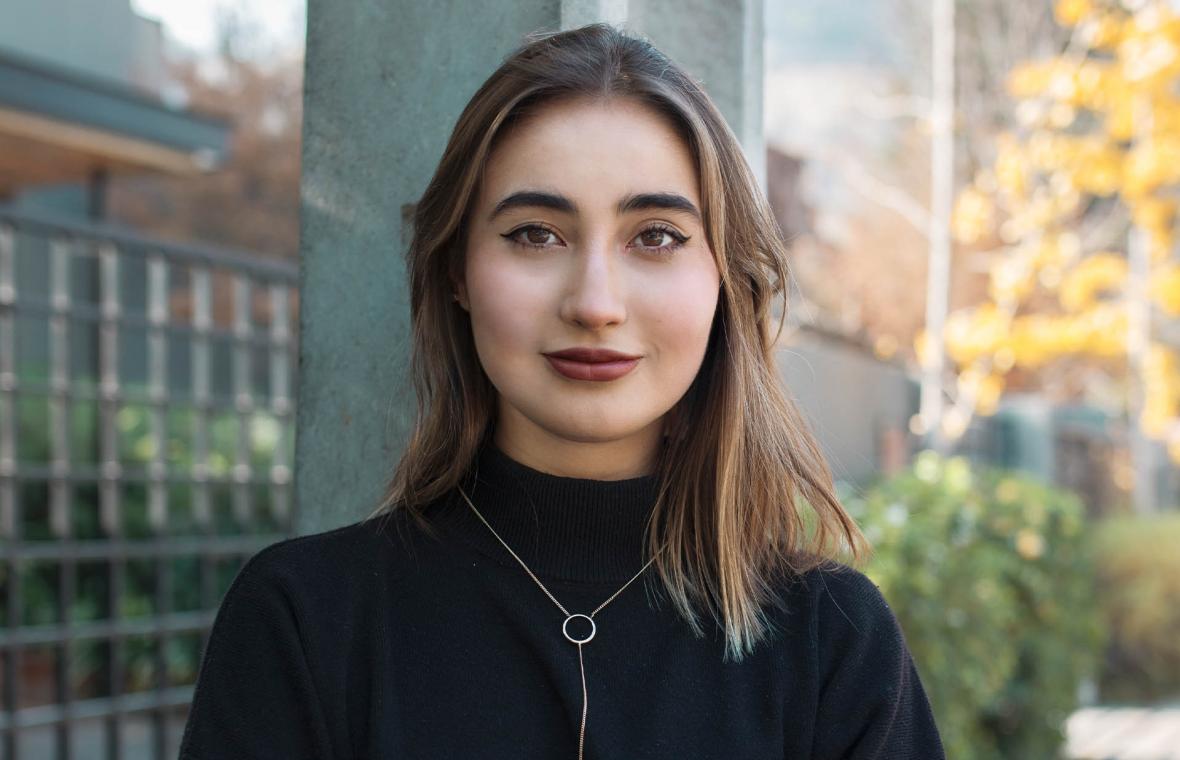 Climate justice activist Julieta Martínez from Chile reflects on the intersection between climate change, gender equality and education and calls for the climate crisis to be viewed from a feminist perspective.
This blog is the fifth in The Elders' Intergenerational Climate Blog Series 2021 and features an introduction by Ricardo Lagos:
---
"Climate change is a gendered issue and must be seen through a feminist lens. Any attempts to ensure climate justice without acknowledging intersecting injustices are doomed to fail.

Young activist Julieta Martínez, from my own country Chile, represents the generation that calls us out for not acting on the climate crisis and rightly demands action to combat inequalities. She writes convincingly about the role of education in tackling both climate change and gender inequality.

Leaders must make gender equality a priority – and men, too, must be allies – to tackle gender and climate injustice in Chile, Latin America, and beyond. As our founder Nelson Mandela said: 'Education is the most powerful weapon which you can use to change the world.'"

- Ricardo Lagos
It is time to see education as a key tool to generate social transformation, isn't it?
My name is Julieta Martínez, I am Chilean and Latina and an activist for climate justice and gender equity.
My climate activism began when I was 13 years old. After attending a social innovation event with my parents, I was able to meet and listen to social entrepreneurs working in vulnerable areas, and one major issue was the environment. I remember one person that especially impacted me, who spoke about the use of technology in providing water to vulnerable localities. That one story was my awakening to environmental activism and enabled me to leave the school bubble I was in, believing that you become an environmentalist just by recycling in your classroom. The testimonies I heard spoke of another reality and I realised that the information available to civil society on environmental issues was tremendously insufficient. How is it that in my country there are more than a million people without access to clean drinking water? How can there be sacrifice zones* only a few kilometres from my home? Why is the issue secondary in the media?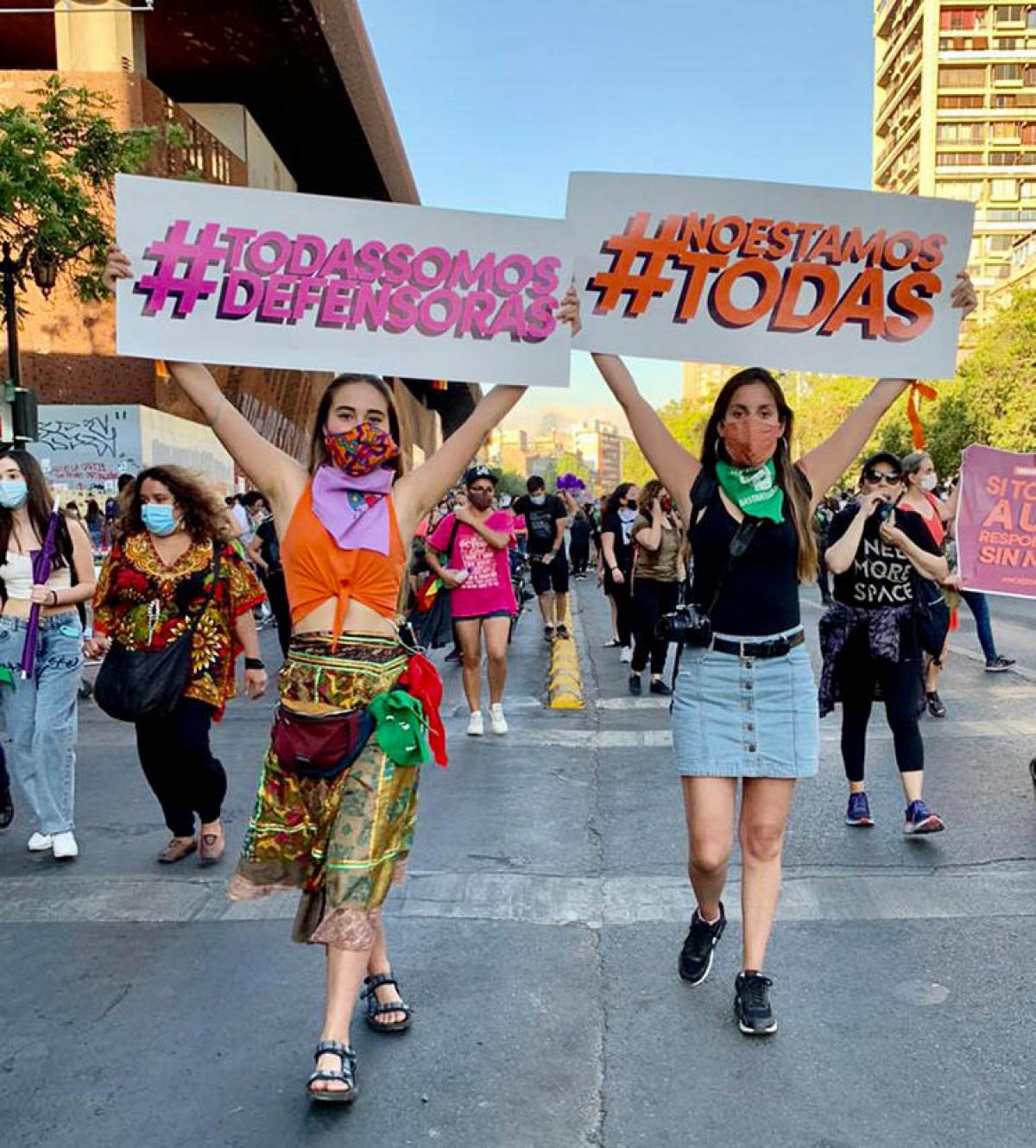 Little by little, as I grew in both age and activism, I became more and more uncomfortable and started questioning the endless denials and biases in the face of the obvious and undeniable. I realised that it was not only a problem in Chile, but an issue present in all Latin America. One of the root causes of this multifaceted problem has to do with the poor environmental education in communities and in the school system where education in climate action is far from a priority. As a consequence, citizens do not connect as they should with the environment and remain unaware of the environmental problems that surround them. As they are often invisible, too many people deny the major problems and abuses to marginalised communities, damaged by a system that constantly leaves them behind and without the tools to defend themselves from environmental conflict.
The more I learned about the climate crisis, the more I understood that I needed to apply an intersectional look. This is not only an environmental crisis, but a human rights crisis as well.
It is a crisis with a woman's face and education as a solution.
70% of the world's poorest people are women. 80% of climate refugees are women and girls. Out of the 263 million children out of school, 130 million of these are girls. Girls from migrant communities, indigenous peoples, people with disabilities, rural communities, marginalised and invisible communities who do not have access to education end up prisoners of an uncertain future, without economic prosperity, and facing violence, discrimination and sexism.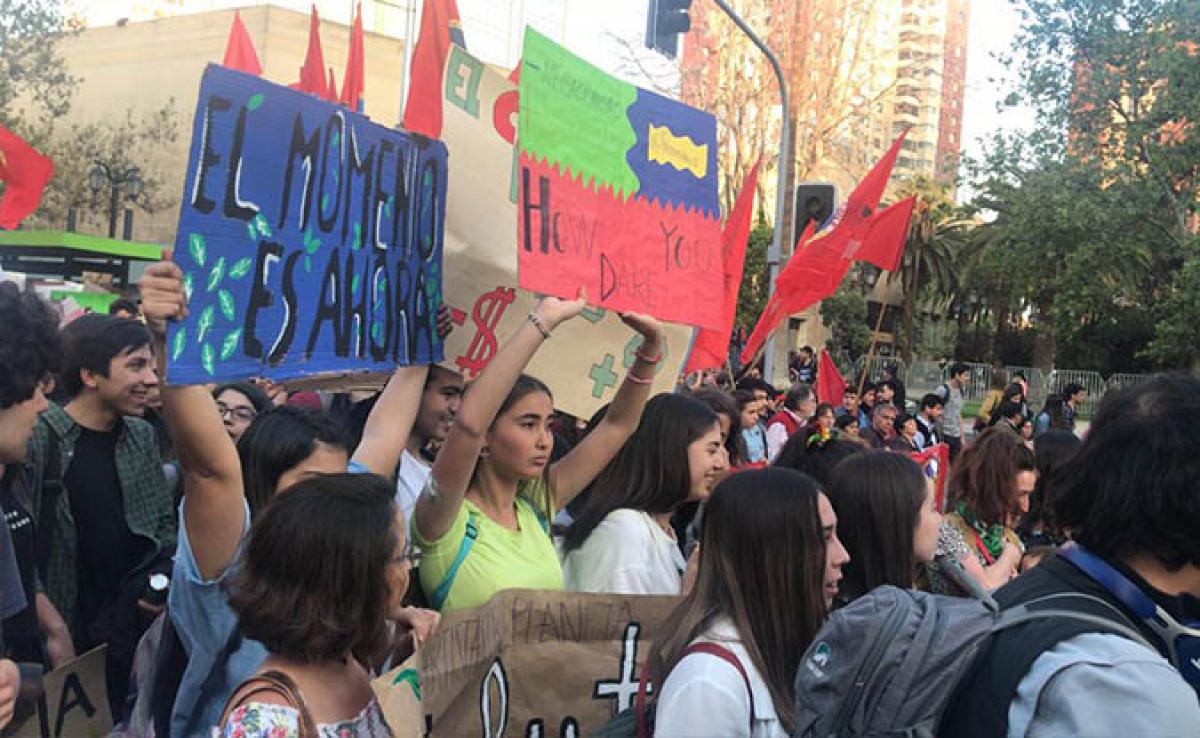 According to Project Drawdown, if we gave all girls in the world access to education and family planning, we could reduce up to 105 gigatons of CO2. According to the Brookings Institution, for every additional year of schooling for girls, countries' resilience to natural disasters improves by 3.2 points on the ND-GAIN index. The data shows, and I quote Malala, that "an educated girl not only improves her quality of life, but enables her to change the world, and change it for the better."
This is not a motivational speech. This is about taking real action.
Based on our conviction that educating girls will advance climate solutions, in 2021, we, the Tremendas Collective – a global action platform that brings together young people from around the world to promote and work on causes of social impact – launched the Climate Academy. We brought together 600 girls from Latin America with the objective to educate, inform and activate girls as agents of change and provide a platform where young activists can use their skills to transition toward sustainable development.
"Women's rights are human rights," said Hillary Clinton in her iconic speech in Beijing in 1995 at the World Conference on Women. Today, 26 years later, we must go further. We must close the inequality gap and give space to women leaders connected to their environment, we must listen to women who know how to fight and stand up for their rights, and encourage ambitious women that will not lose sight of what is important!
Informed girls can improve the world, bridge the gap, and take gender equality to the next level.
*A sacrifice zone is a geographic area that has been permanently impaired by heavy environmental alterations or economic disinvestment, often through locally unwanted land use. These zones most commonly exist in low-income and minority communities.
---
Julieta Martínez is a Chilean activist for climate justice and gender equality, founder of the global action platform Tremendas - a collective that works to make visible and empower girl activists working for the United Nations Sustainable Development Goals in 18 countries around the world. She is a member of the Youth Task Force of UN Women's Equality Generation, and a Co-founder of the international network Latinas For Climate, a platform that works to educate, raise awareness and take action on the climate crisis with a gender perspective. Julieta is also a Co-founder of the Climáticas academy, providing 600 Latin American girls with quality environmental education from a gender perspective.
Views expressed are those of the author and do not necessarily represent those of The Elders or The Elders Foundation
Intergenerational Climate Blog Series 2021
Featuring youth climate activists from around the world, discover stories of courage, hope and resilience in taking climate action.