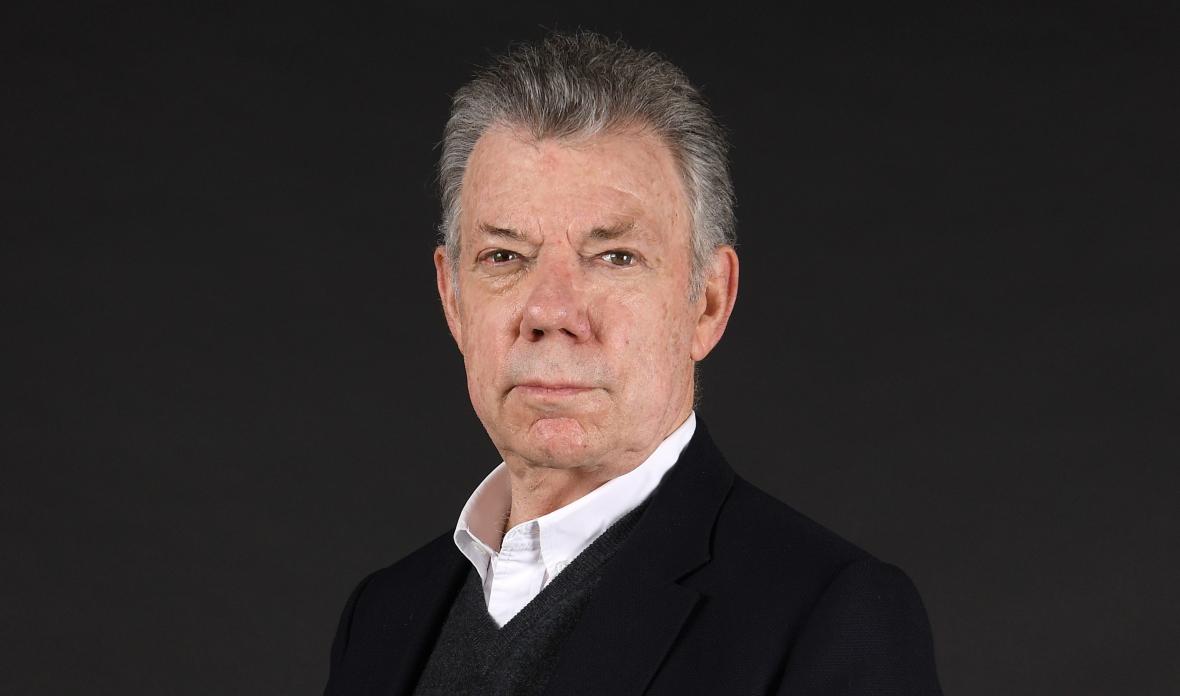 Dear friends,
I travelled to New York last month for the High-Level Week of the United Nations General Assembly to call for bold action on the interconnected existential threats facing humanity.
In a powerful show of support for urgency on the pandemic threat, I was joined on stage for a Pandemic Action Network event by three other Elders: Mary Robinson, Zeid Ra'ad Al Hussein and our newest member, Helen Clark, the former Prime Minster of New Zealand and long-time advocate for pandemic preparedness. I reflected on the experiences of the COVID-19 pandemic, when too many governments around the world minimised the severity of the outbreak and exaggerated the action they were taking to tackle it. This cannot be allowed to happen again. Leaders must evaluate the experiences of COVID-19 in order to take the action needed now.
This need for transformative change and action on pandemics was reinforced by Helen Clark, who went on to address the UN High-Level Meeting on Pandemic Prevention, Preparedness and Response. She said, "I am confident that human ingenuity and solidarity can make COVID-19 the last pandemic of such devastation. But that is a political choice."
Leaders at the High-Level Meeting ultimately failed to deliver the concrete commitments needed to transform global pandemic prevention, preparedness and response. To adequately address this existential threat, leaders must recommit to delivering global political leadership and elevating the issue of pandemics to the highest political levels. This is something we will continue to push for as Elders.
As with pandemics, we need to see more urgent decision-making on the climate crisis. If we are to limit global warming to 1.5°C, governments must radically scale-up global ambition on climate finance and take the urgent steps needed to phase out all existing fossil fuels. This was a message Mary Robinson reinforced at the March to End Fossil Fuels and, at the Africa Climate Summit at the start of the month, Graça Machel reiterated the crucial role Africa plays as a source of investment and solutions on the climate crisis.
Any climate solutions must also recognise the interconnectedness between the climate crisis, conflict, and poverty. This is something I discussed in New York at an event with the Climate Group, where I recalled my experiences leading the peace negotiations with the Revolutionary Armed Forces of Colombia (FARC). I reflected on the wisdom I learned from the Indigenous community of the Kogis who, on the day I was sworn in as President, urged me not only to make peace with the FARC, but also to make peace with nature. Their wisdom encouraged me to become an environmental activist and it is in this spirit that I was honoured to launch the Planetary Guardians alongside Mary Robinson and other environmental advocates whilst in New York.
Indigenous communities safeguard 80% of the world's remaining biodiversity. Yet, they face a disproportionate level of violence. It is a horrifying injustice that 177 people were killed in 2022 for working to defend human rights, their land and the environment. This must end. We must do everything we can to defend the defenders and ensure their inclusion in climate processes, forums and solutions.
It is not too late to create a fairer world and tackle the existential threats we face. As my fellow Elder Helen Clark said, action is a "political choice". As Elders, we continue to urge leaders to make the choices needed to address the pressing challenges of today, no matter how difficult or insurmountable they may seem.
With thanks for your ongoing support,
Juan Manuel Santos