Inspired by the legacy of our founder, Nelson Mandela, The Elders are marking Mandela Day 2014 with the launch of a new video series on ethical leadership.

This Mandela Day, how will you be an ethical leader?
Every year on 18 July we celebrate Mandela Day, a global day to honour Nelson Mandela's legacy and change the world for the better. Mandela wanted the next generation to take on the struggle against injustice, saying: 'It is in your hands now."
For Mandela Day 2014, the Elders pay tribute to their founder – who passed away in December last year – by asking what it means to be an 'ethical leader' today. In three new videos, Kofi Annan and Hina Jilani reflect on how to lead with conscience and courage while Mary Robinson gives her take on the meaning of life.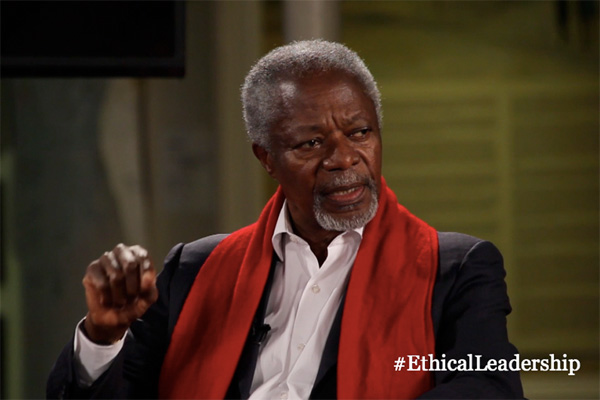 These videos mark the launch of a new Ethical Leadership series inspired by the values that Madiba embodied: justice, equality, compassion, and the power of collective action. In these videos, the Elders will draw on their experiences as global leaders and discuss the universal values we all share.
How have you tried to change the world for the better? And what does being an ethical leader mean to you?
Share your reactions and experiences in the comments below, tweet us using #EthicalLeadership, or post on our Facebook and Google+ pages.