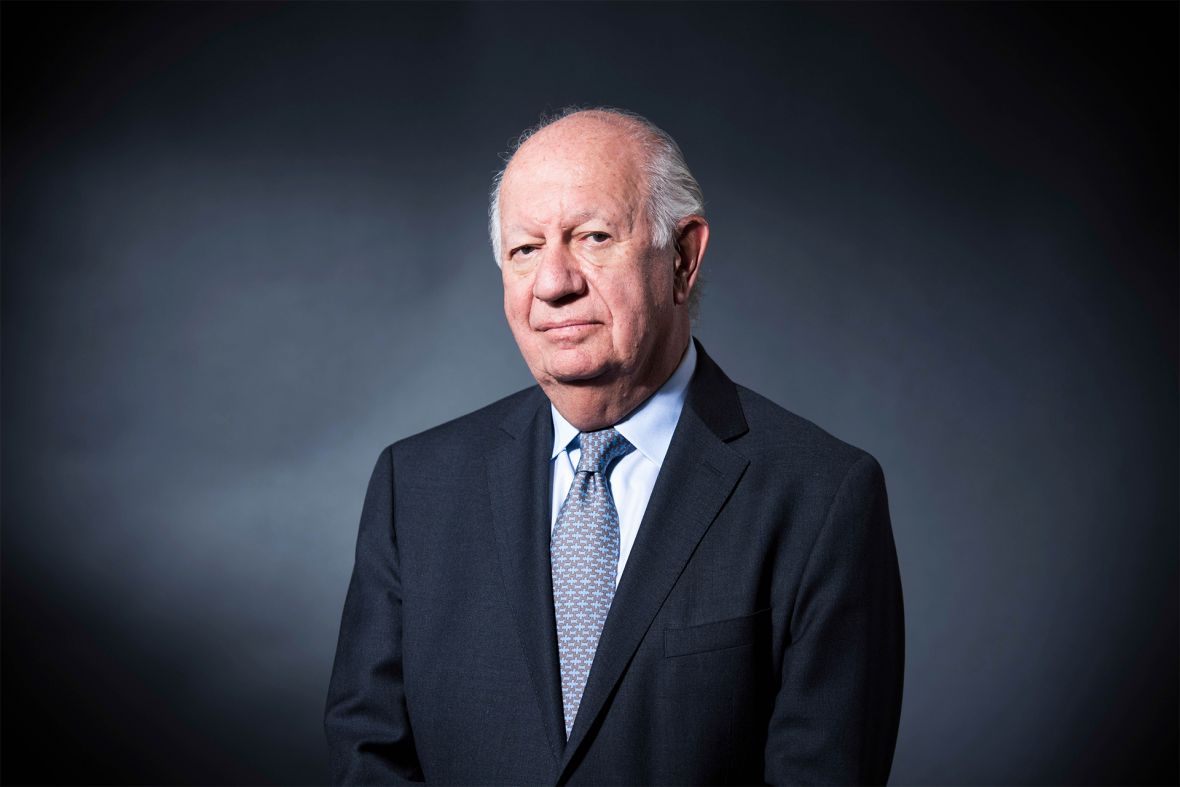 Ricardo Lagos
reflects on how Russia's invasion of Ukraine has caused a shift in leading global powers.
First published in La Tercera.
When Russia launched its first missile against Ukraine on 24 February, the world fell apart. War returned to Europe, with all its senselessness, horror and pain. And it returned at a time when it was possible to think that in forums such as the G20, or even the United Nations, civilised dialogue could avoid confrontation. Not any more. The space for real negotiations has disappeared.
The origins of this conflict date back to the fall of the Berlin Wall in 1989 and the disintegration of the Soviet Union two years later. Europe changed. Eastern countries such as Poland, Hungary and others sought to leave Moscow's influence behind and become part of the European Union. And, at the same time, they joined NATO, which, together with maintaining its relevance, brought its military power closer to Russia's borders. In 2007, at the Munich Security Conference, Putin signalled his rejection of this strategy, but he could not go further than that. He then concentrated on acting in countries that had been part of the USSR: in Chechnya, in Georgia and in 2014 he occupied the Crimean Peninsula in Ukraine. This could have been a warning to the European Union to enter into a security debate with Russia. But it did not happen.
Ukraine's intention under President Volodymyr Zelenskyy to join the European Union and become part of NATO precipitated Putin's anger. One month after the first attack and beyond the military outcome, it is possible to envisage the consequences of this war for Russia, the European Union and the rest of the world.

The political cost of this confrontation will be enormous for Putin because of the isolation it places him in. Zelenskyy, meanwhile, stands out as the great leader of his country and the defender of democratic values.

In the Kremlin they did not imagine how strong the use of economic power would be as punishment for the aggression, and now they are seeing how hard it is hitting their country and society. Excluding seven Russian commercial banks, including its Central Bank, from the international banking system for payments and transactions, the Swift network, has had an unprecedented impact on the Russian economy. In anticipation of war, the Central Bank of Russia sold $120 billion of its bonds and converted them into gold reserves in international banks. But without access to Swift, these assets are frozen in the same way as the oil and gas revenues are.
Impact of Russia's economic punishment
Before the war, Russia exported oil worth $700 million a day and gas worth $400 million a day. These two products accounted for 50% of its exports and 28% of its national budget annually. For this reason, Putin has deemed the economic embargo on Russia as an aggression that merits a "nuclear response". Will he respond in this way? Probably not, but it shows how, in the future, cyber control of finance can be as powerful, if not more powerful, than a tank division: the MSCI Russia index has now accumulated a stock market equity loss of US $247 billion.
The negative effects of this war will spread across the globe. Firstly, the rest of Europe, with its heavy dependence on Russian oil and gas, will take a hit. The continent is 27%, 41%, and 47% dependent on Russian oil, gas and coal, respectively. There are also losses for European exporters, especially Germany, which will not be able to sell machinery and technology to Russia. According to the OECD, although the countries in conflict account for less than 3% of world GDP, globally they are major suppliers of raw materials, not just gas or oil, and account for 30% of wheat exports, and 20% of corn exports, along with other products such as nickel and palladium. In short, Europe will lose two percentage points of growth, and the rest of the world one percentage point.
In the United States, where the latest employment figures were very positive given the declining COVID-19 curve, the effects of the war were initially felt strongly in the stock market. A fortnight ago, the US oil price jumped to $115.7 per barrel, its highest price since 2008; and Brent crude, which stood at $96.8 on 23 February, this week reached $121. And ten-year Treasury yields fell from 1.84% to 1.74%.
Geopolitical shift of leading global powers

Beyond these and other figures, there is evidence of a global geopolitical shift. It is becoming clear that the two powers that lead the main debate on the future of the world are now the United States and China. This is shown by the seven hours of intensive talks in Rome between Jake Sullivan, the US national security adviser, and Yang Jiechi, the CCP's top foreign affairs official. And it is reaffirmed by the two hours of direct dialogue between Presidents Joe Biden and Xi Jinping. Ukraine was the main talking point, but not the only one. Tough future confrontations between the United States and China are becoming an inescapable reality. For its part, Europe, including Poland, is realigning and assuming a strong relationship with the United States, especially after Biden's visit.
In this crisis, both India and China have shown their own identities in international affairs. When the UN General Assembly condemned Russia by 141 votes in favour, there were five against, backing Moscow. But China reiterated its abstention, and India, despite its current closeness with Washington, also opted for equidistance; 50% of its military capability comes from Russia.
In defending Ukraine's territorial integrity and sovereignty, China has its own reality in mind, especially Taiwan. Moreover, Beijing is making an essential assumption: Putin is invading Ukraine with Russia's imperial past, his obsession, in mind, whilst China is looking to the 21st century, imagining itself a global economic and technological power.
Whilst all this is happening, and especially after Biden's visit to Europe, an air of a new Cold War seems to be spreading. If it happens, it will be different, and much more complex and multipolar. And what about Latin America? Without a common voice, it looks at the turbulent map with the assumption that it has only one option left: to bear the consequences. And these will not be few.