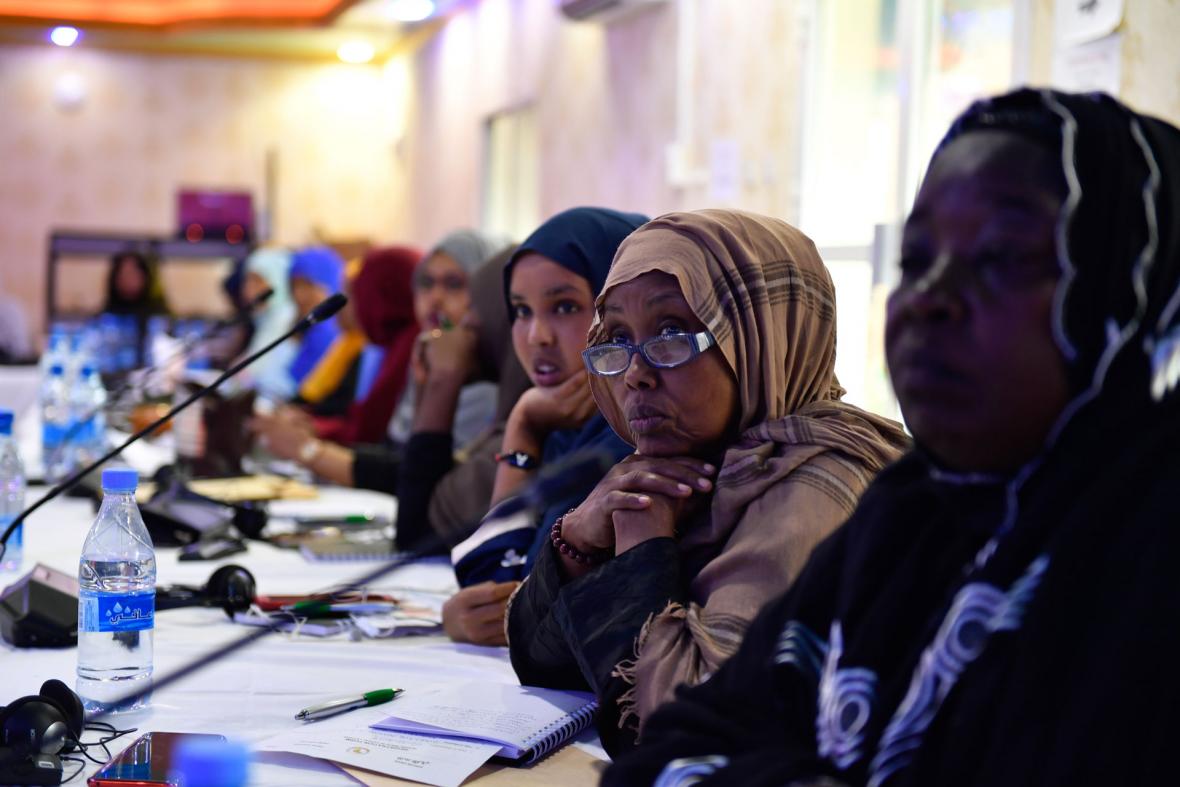 Ellen Johnson Sirleaf, Graça Machel and Lakhdar Brahimi reflect on how and why women's involvement in conflict mediation is vital for stable and inclusive peace-building.
To mark the 20th anniversary of UN Resolution 1325, The Elders convened a three day virtual meeting which brought together 60 female mediators, government officials and peacebuilding experts from different countries and generations to assess the obstacles and opportunities to mark the 20th anniversary of UN Resolution 1325. This event was organised in collaboration with Wilton Park and supported by UN Women and the UK Foreign, Commonwealth and Development Office. Read this policy note on promoting women's involvement in mediation in the Arab world.
Experience shows very clearly that when women are involved, the durability of peace can be secured.
‍
Ellen Johnson Sirleaf - Elder
War may have been started by men, but peace will not be achieved without women.
‍
Graça Machel - Elder
It has not been easy these past 20 years, and it will not be easy going forward. But clearly it's possible.
‍
Lakhdar Brahimi - Elder