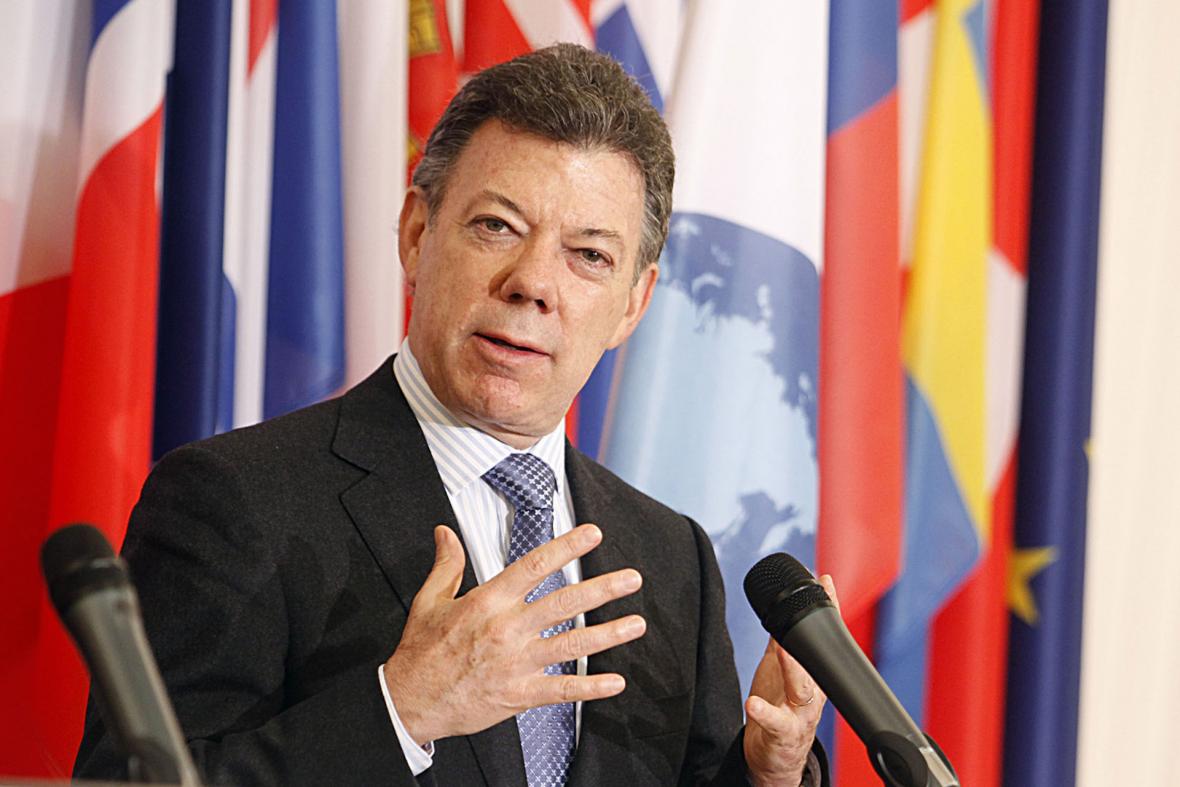 Juan Manuel Santos calls for collective efforts to achieve the global reset necessary to combat our shared challenges.
COVID-19 affected every aspect of our lives in 2020, and how we respond to it as a global community has important implications for our approach to other shared, existential threats including climate change and nuclear weapons.
In 2021 we have the opportunity for a global reset, learning lessons from the past and developing inclusive, transparent and accountable frameworks for future policies. Equality and justice need to be the guiding principles behind our collective efforts to tackle the climate crisis, poverty and discrimination, as Mary Robinson and I discussed in the latest Elders' episode of the "Finding Humanity" podcast.
The new US President, Joe Biden, has already taken important positive steps by rejoining the Paris Agreement on climate change, reversing his predecessor's damaging decision to quit the World Health Organization, and agreeing to extend the critical New START nuclear arms treaty with Russia.
This is to be applauded, but – as my fellow Elder Ellen Johnson Sirleaf said last week at the unveiling of the "Doomsday Clock" of the Bulletin of the Atomic Scientists – it is not enough. Even after two million deaths and unprecedented economic turmoil, global leaders are still not working together at an appropriate scale and speed in their response to COVID-19 and ensure an equitable distribution of vaccines – a concern well argued by Gro Harlem Brundtland in an op-ed detailing The Elders' recommendations for addressing the pandemic.
The global multilateral system remains in precarious shape: this is all too clear from the wave of "vaccine nationalism" we currently see. But it is also having a damaging impact on peace and security questions worldwide.
Together with my fellow Elders, I am particularly alarmed by the decision last month of outgoing US Secretary of State Mike Pompeo to designate Cuba as a "state sponsor of terror". Cuba played a critical role as one of the guarantors of the peace process in my country, Colombia, and to designate them as terrorists for doing so may make other countries more hesitant to act as facilitators in the future.
I hope President Biden and his new Secretary of State, Anthony Blinken, will swiftly reverse this misguided and cynical move.
As I told delegates to the "Youth and Leaders Summit" organised by Sciences Po university in Paris last month, peacemaking is a complex, protracted and sometimes contradictory process that demands good faith, humility and creativity from everyone involved.
I hope that we can all show these qualities in the critical year ahead, when the health of humanity and the planet we all share stands at stake.
---
Adapted from The Elders' monthly newsletter. Sign up for regular updates here.