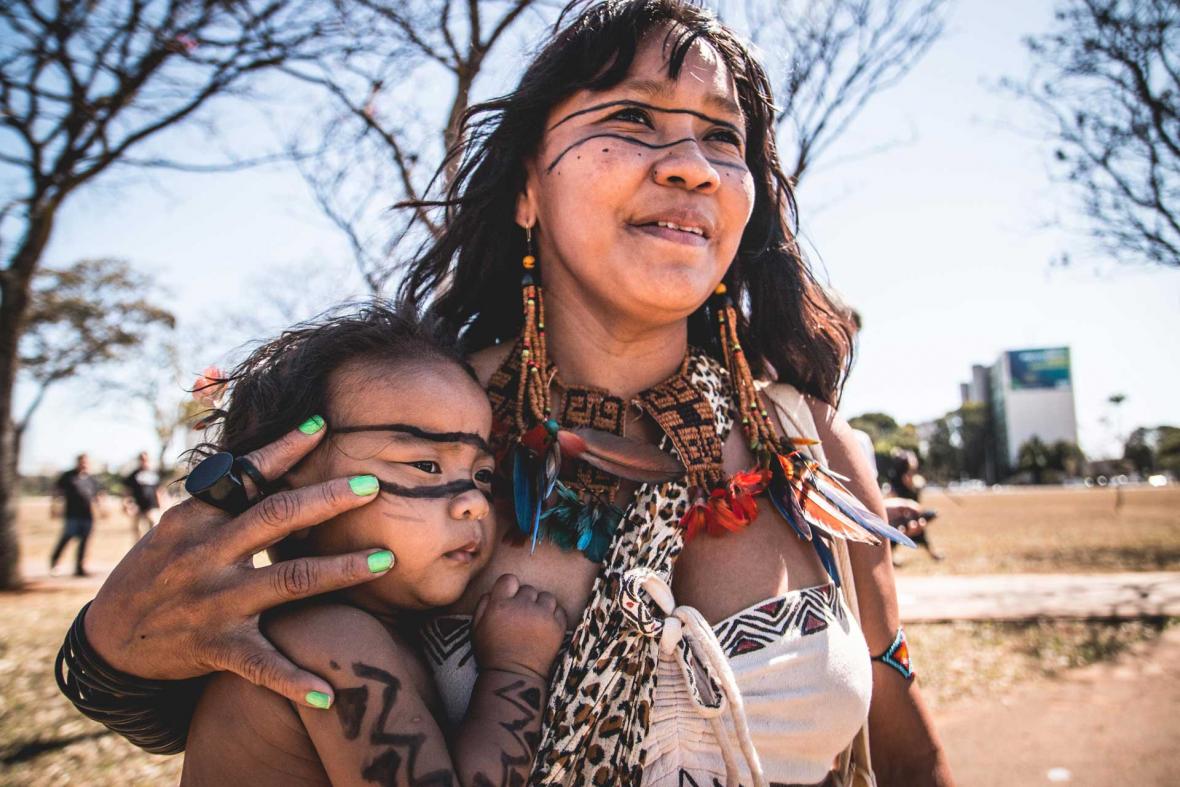 Juan Manuel Santos, miembro de The Elders y expresidente de Colombia, explicó:
"La ratificación del Acuerdo de Escazú por parte de México marca un hito histórico para los pueblos de América Latina y el Caribe. Con esta ratificación, la décimo primera del acuerdo, este instrumento legal novedoso podrá entrar en vigor. Este es el primer tratado de la región en materia ambiental, y es el primer tratado de todo el mundo en contener disposiciones específicas sobre defensores de derechos humanos en asuntos ambientales, ya que no es posible cuidar el medio ambiente sin proteger a su vez a quienes lo defienden.

"La suscripción y la ratificación de este Acuerdo por tantas naciones ponen de manifiesto el compromiso que tiene la región con alcanzar un desarrollo sostenible, justo e igualitario que proteja tanto a las personas como a nuestro planeta. Es importante felicitar a México por su ratificación del Acuerdo, así como agradecer a los numerosos pueblos indígenas, defensores ambientales y jóvenes que fomentaron su ratificación desde que se adoptó en 2018.

"Sinceramente espero que mi país, Colombia, también ratifique este Acuerdo pronto."
El Acuerdo de Escazú es el primer instrumento vinculante en materia ambiental y de derechos humanos de la región que está diseñado para garantizar el derecho al acceso a la información ambiental, la participación pública en la toma de decisiones sobre el medio ambiente y el acceso a la justicia en asuntos ambientales. Como los defensores ambientales que ponen en evidencia la destrucción del medio ambiente y los abusos de derechos humanos se encuentran particularmente en riesgo, el acuerdo les brinda protección especial en toda la región.
El pedido de ratificación del acuerdo ganó un apoyo amplio en toda la región, y los activistas climáticos jóvenes fueron voces destacadas. Personalidades como Xiye Bastida, Nafesha Richardson y Nicole Becker hicieron campaña para su entrada en vigor.
La apertura a la firma del acuerdo inicial fue durante la Asamblea General de las Naciones Unidas en septiembre de 2018 después de tres años de negociación bajo la supervisión de la Comisión Económica para América Latina y el Caribe (CEPAL). 24 de los 33 países de la región firmaron el tratado, que sigue abierto para su ratificación, y era necesario que 11 países lo ratificaran para su entrada en vigor. Las medidas recientes de confinamiento, distanciamiento social y otras medidas de emergencia tomadas por los países para evitar la propagación de la COVID-19 ralentizaron los procedimientos legislativos, pero la ratificación de México hace a este tratado vinculante.
El Acuerdo de Escazú es de importancia particular en la región debido a que 6 de los 10 países más peligrosos del mundo para los defensores ambientales están en América Latina: Brasil, Colombia, Guatemala, Honduras, México y Perú.
El acceso a la información en América Latina y el Caribe sigue siendo deficiente, hay una impunidad generalizada por los delitos cometidos contra defensores ambientales, y en general no se respetan los derechos de consulta sobre las repercusiones que conllevan los grandes proyectos de desarrollo.
The Elders elogia a los líderes que firmaron y ratificaron este acuerdo y ahora insta a los países a tomar medidas concretas cuanto antes para garantizar que el tratado cumpla sus metas ambiciosas.
La presidenta de The Elders, Mary Robinson, describió al tratado como un acuerdo que pone "énfasis en los derechos humanos para combatir la crisis climática". La entrada en vigor del Acuerdo de Escazú representa una oportunidad crucial para implementar un principio de rendición de cuentas por las violaciones de derechos humanos en relación con el medio ambiente, así como para establecer una colaboración regional para abordar las problemáticas más urgentes que afectan a las personas y al planeta.
FIN