Climate crisis
Opinion
We are living outside our experience: we need more than empty promises from world leaders at COP27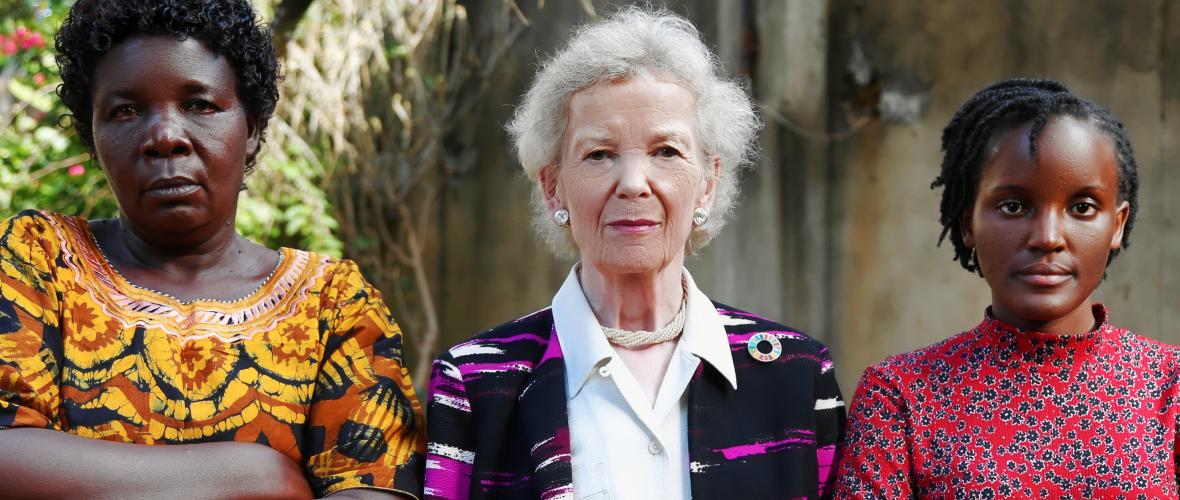 As the United Nations climate conference, COP27, begins in Sharm-El-Sheikh in Egypt,
Mary Robinson
reflects on her recent trip to Uganda where she spent time with communities living on the frontlines of the climate crisis.
I easily recall the first time I saw Constance Okollet speak. A tall, self-assured woman stood up, putting her chair aside. She said, "if I have something important to say I must stand. What I have to say is very important." Constance spoke about the experiences of her community in Eastern Uganda: dry seasons becoming seasons of drought; rains that were heavier and lasting longer; of failed crops and hungry stomachs; of flooding that swept lives and livelihoods away. She recounted her own awakening to the causes and effects of climate change, the realisation that these terrible experiences her people were living through were, in her words, not a punishment from God, but were caused by humankind.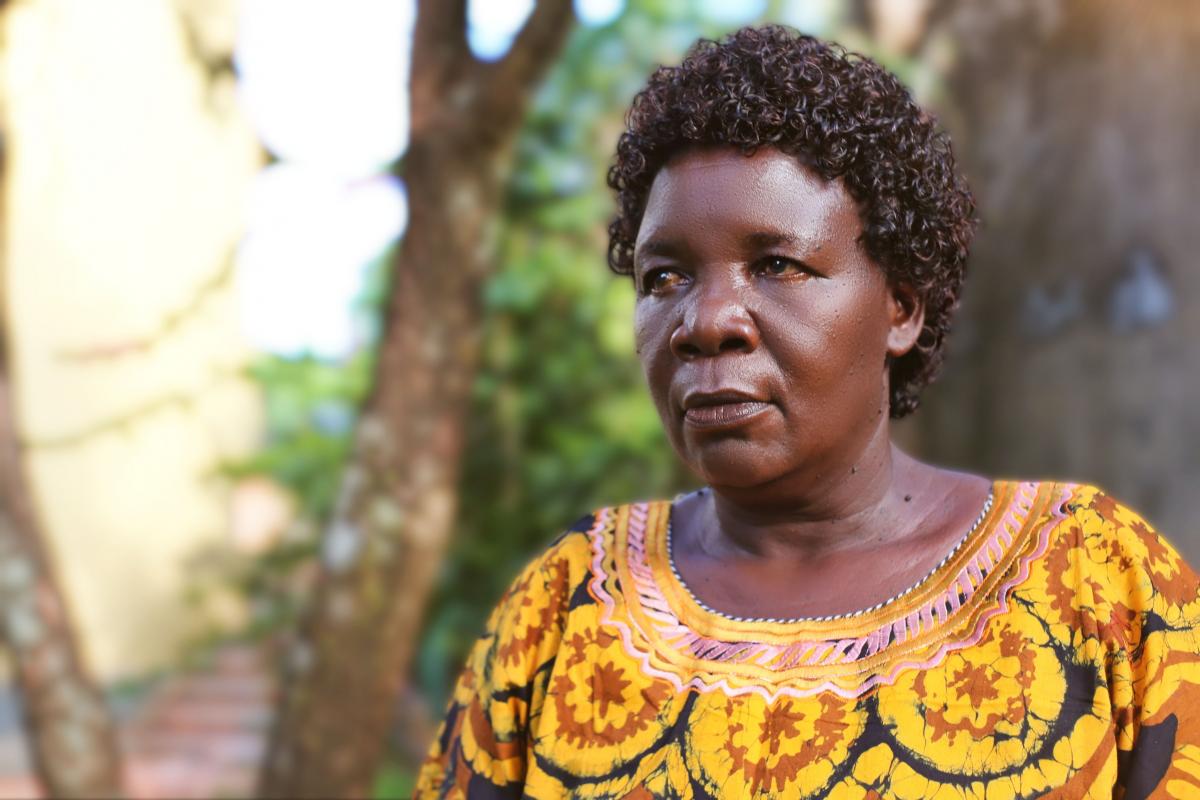 A few years later, in 2009, Constance joined me, Archbishop Tutu and leaders from around the world for the first global international climate hearing organised by Oxfam. We were there to deliver a verdict on the human cost of climate change on behalf of over a million people from 35 countries who had raised their voices and shared their experiences throughout 2009. At this event Constance powerfully declared: "What is happening is outside our experience." Constance did not just mean outside her experience, or the experience of farmers in her region, she meant outside the experience of her ancestors. The wisdom passed down from farmer to farmer, from mother to daughter, no longer applied. The world had changed and it was women like her on the frontlines of the fallout bearing the brunt of the crisis.
"This is not only outside the experience of farmers living in Uganda, but also outside all our experiences too."

- Mary Robinson, Chair of The Elders
And now, in 2022, we are finally waking up to the fact that this is not only outside the experience of farmers living in Uganda, but also outside all our experiences too. This year we have already seen many climate disasters, from devastating flooding in Pakistan covering more than a third of the country to wildfires and punishing temperatures across Europe. And in Uganda I saw new language emerging – what used to be labelled 'extreme weather' is becoming the norm. In the month before my recent visit to Uganda there had been both severe flooding in Mbale as well as ongoing drought in Karamoja with hundreds of lives lost to hunger and malnutrition.
The situation in Karamoja is a good example of how the perfect storm of climate change, conflict, rising food costs and the ongoing impact of the COVID-19 pandemic is creating unliveable situations for millions in Sub-Saharan Africa. Aid agencies are reporting that more than 37 million people in the Horn of Africa are struggling with hunger fuelled by drought, with climate change both underlying and exacerbating other challenges facing the region. Countries like Somalia are feeling the full force of what it means to be 'living outside our experience'.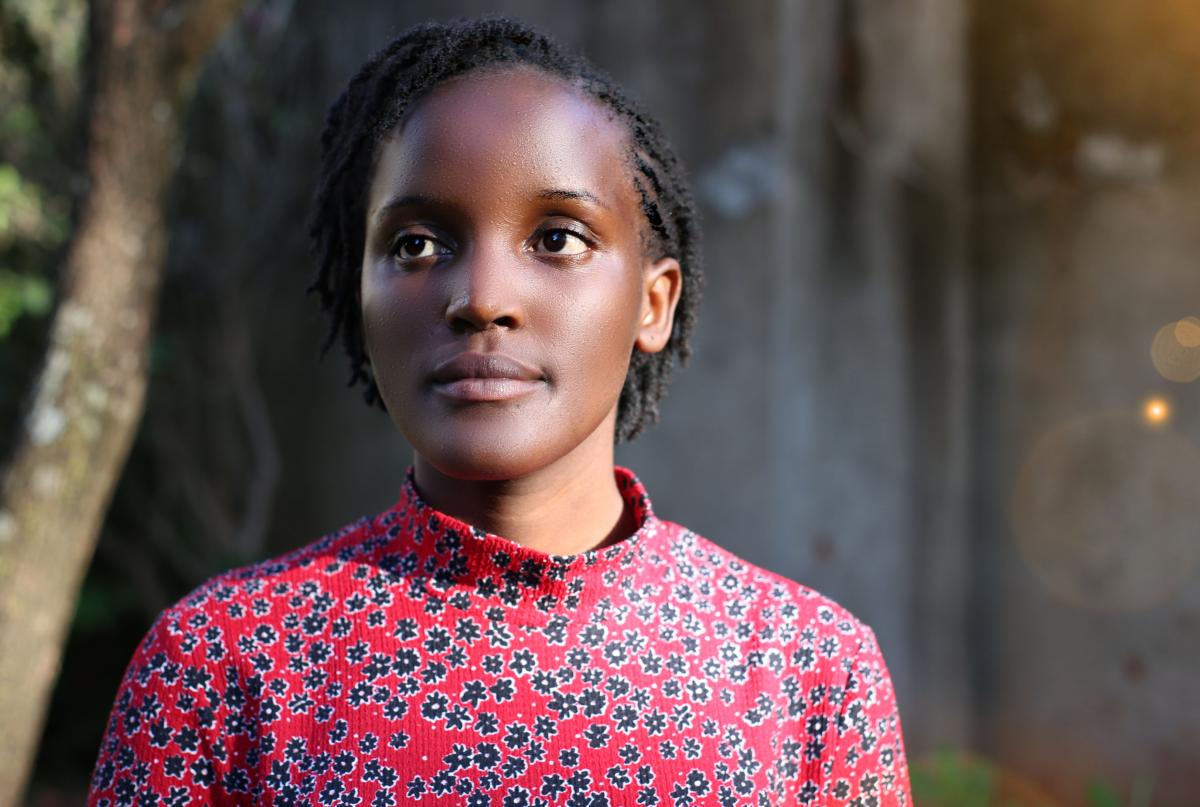 We are entering a new era, one which requires bold action. As daunting as the situation is facing communities like Constance's, we already have so many of the solutions needed at our fingertips. In Uganda I met leaders at every level ready to take on the challenge and with a good understanding of what is needed; at the ministerial level, at the ambassadorial and diplomatic level, civil servants, but also at the grassroots level with young women like Vanessa Nakate and leaders of civil society movements like Constance.
"We have come a long way, but nowhere near fast enough or with the urgency this crisis demands."

- Mary Robinson, Chair of The Elders
So what is needed? Firstly, we need to see world leaders and governments moving beyond pledges and declarations and boldly taking the action needed. In adopting the Paris Agreement 196 countries agreed to a shared endeavour to protect the earth, one which requires an unprecedented collective effort, one which cannot leave anyone behind. We have come a long way, but nowhere near fast enough or with the urgency this crisis demands.
At COP26 in Glasgow, leaders promised they would come to COP27 in Egypt with strengthened Nationally Determined Contributions (NDCs) to get the world on track to limit global warming to 1.5°C. The Elders are calling on all countries, especially on the big emitters, to ensure they come to the table in November with ambitious, credible and concrete plans.
We need to build on the capabilities, wisdom and perspectives of people living on the frontlines of the climate crisis, not only to build their climate resilience and ability to adapt, but crucially so that they can be active agents of positive change. In Uganda I saw the difference being made through eco-restoration climate adaptation projects in the wetlands of Namatumba and Pallissa Districts. I witnessed whole communities coming together to protect the environment but also to find innovative solutions to ensure people had means to earn a sustainable living. Efforts to mobilise the US$100 billion per year pledged by rich countries back in 2009 in Copenhagen to support developing countries has been fraught with difficulties, but communities like the ones I visited cannot wait any longer for climate finance to materialise – leaders must deliver.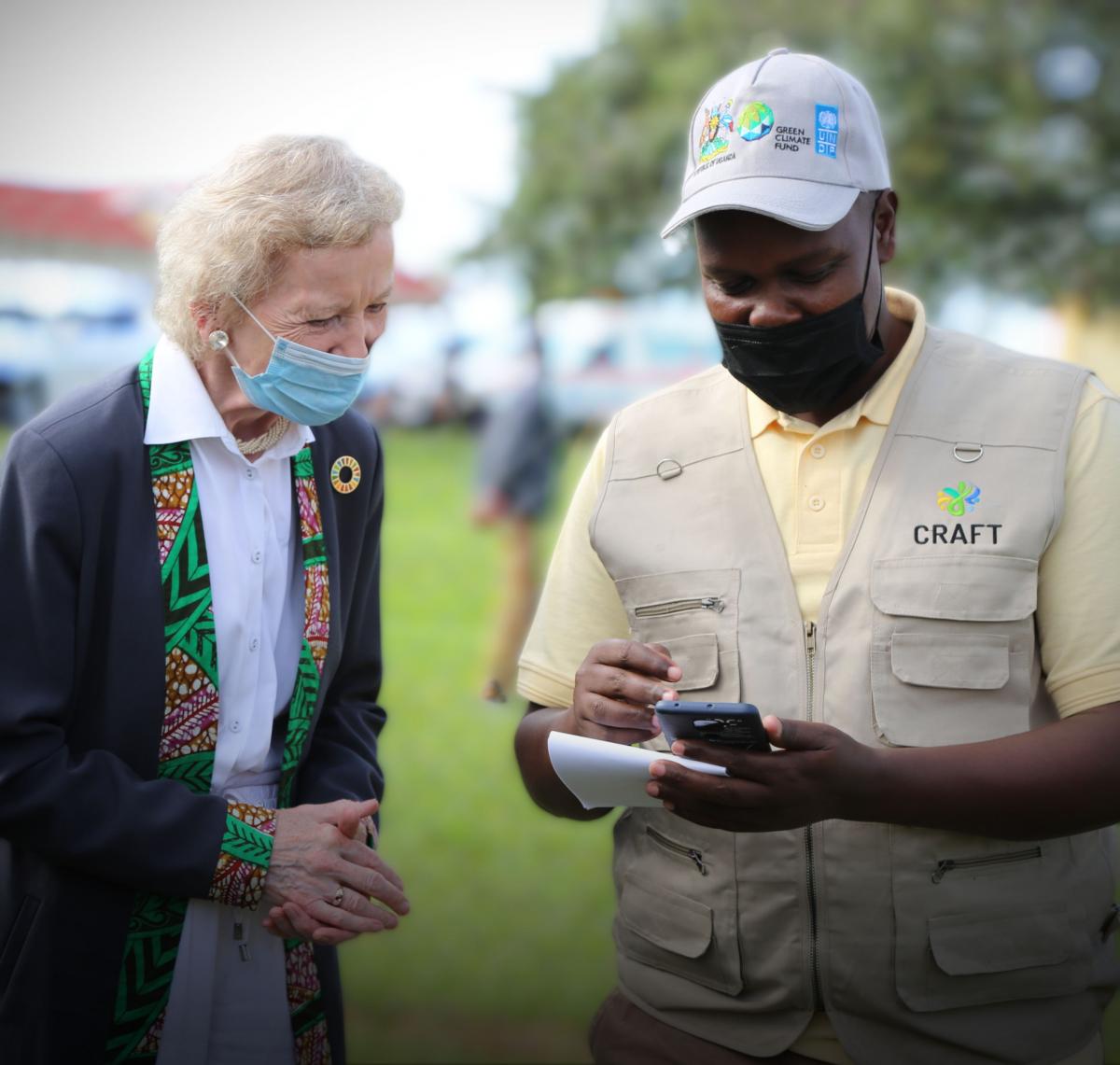 Last year, The Elders backed the call for 50 per cent of overall climate finance to be committed to adaptation. In the final days of COP26 the deal labelled the 'Glasgow Climate Pact', though imperfect, did set an unprecedented goal for developed countries to double the funding provided to developing countries for adaptation by 2025. Now, nearly at the end of 2022, we must prevent this pledge from becoming another broken promise to the world's most vulnerable communities: we need to see a roadmap put in place for delivery. I have seen in Uganda how effective adaptation projects can be for communities struggling to adjust to the new realities of living with the climate crisis. Adaptation finance must no longer be seen as an optional extra after mitigation finance. Both are essential, both need to materialise now.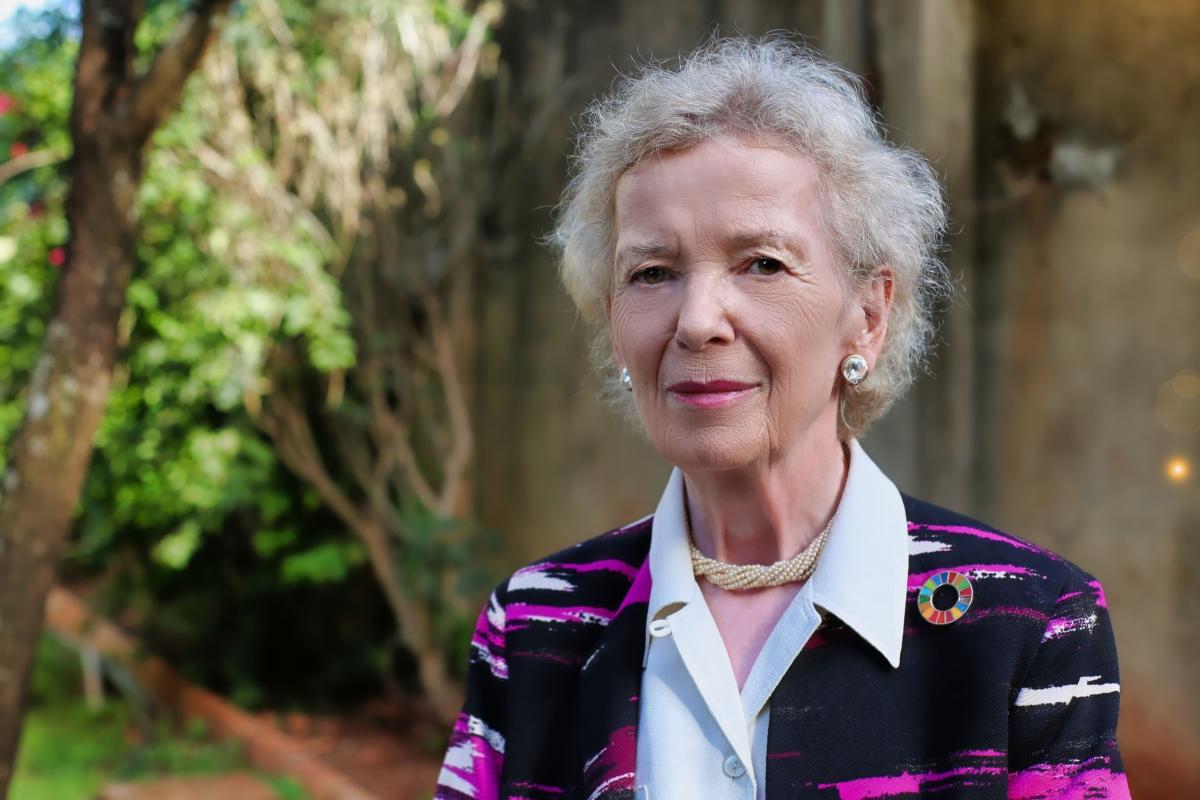 As my friend the young activist Vanessa Nakate so eloquently states, there are impacts of the climate crisis to which we cannot adapt. People cannot adapt to their island home being swallowed by rising sea levels, people cannot adapt to unliveable temperatures, people cannot adapt to their lives and livelihoods being decimated by typhoons or hurricanes. For too long small countries have had to fight to have an agenda item on loss and damage at the climate COPs. Loss and damage must not only be an agenda item at COP27 in Egypt, we also need to see action on a dedicated funding mechanism set up. This COP is being coined the African COP. If this moniker holds any truth, then the concerns of ordinary African people must be heard: loss and damage is without any doubt one of those concerns.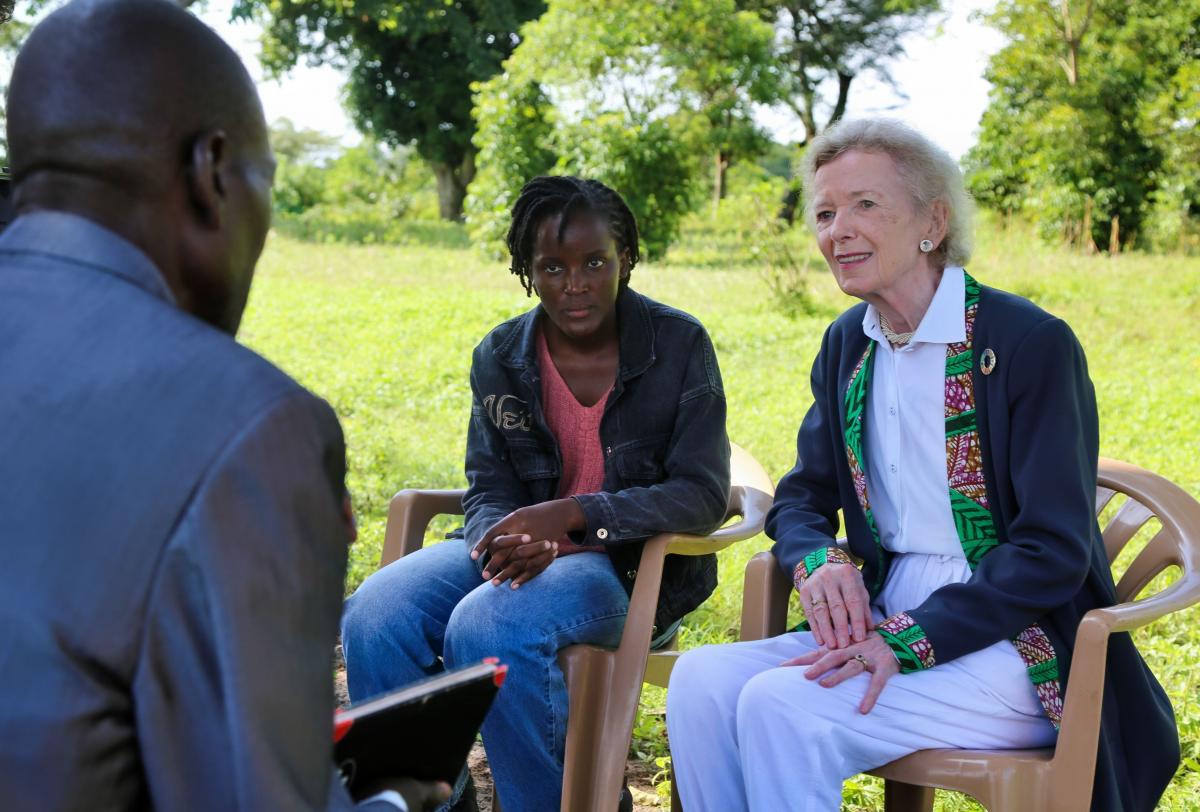 As I sat under a tree looking out over the wetlands in Namatumba District in Uganda, an older farmer gently told me of his struggles in coping with the changes wrought on his land by climate change. He explained that if nothing was done by world leaders, "you may as well prepare our graves now." For farmers like Alphonse, climate change is not an abstract thing. It is real, it is lived every single day, and he feels the urgency weighing on him. When we focus on the human dimension of climate change, we see the effects of the problem differently and we then approach the solutions differently too. Therefore, my plea ahead of COP27 to world leaders is that they start to listen – to really listen – to the experiences of those on the frontlines of the climate crisis. Listen to the experiences of people like Alphonse, Constance and Vanessa. Allow them to bear witness to their experiences - because if we are truly listening it will change policy outcomes and it will drive action.
The climate crisis is outside of all our experience, it is exigent, it is already devastating lives. We don't have time for more empty words or hollow pledges - we need climate action now.