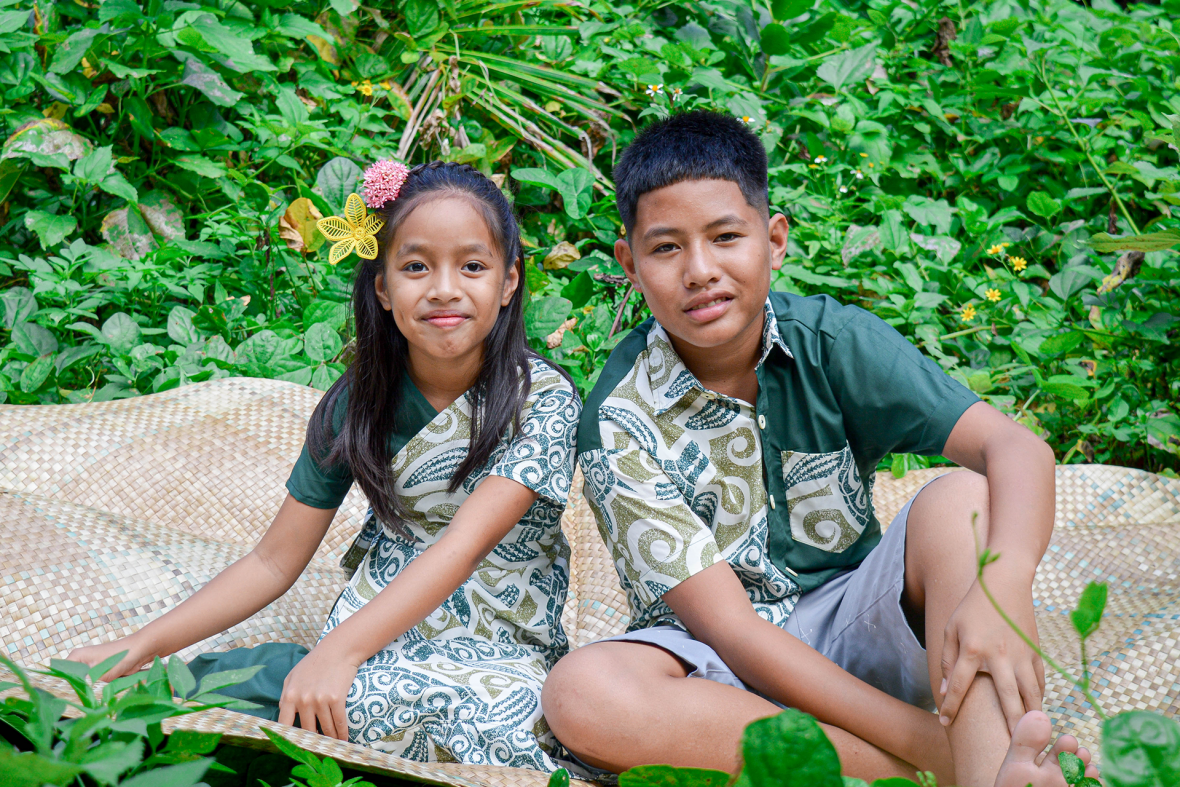 Young siblings Jayson and Jayrose 'Mika' Capelle from the Marshall Islands write about their experiences as climate activists in a climate-vulnerable island state, and how the climate crisis is about more than climate change.
This blog is the sixth in The Elders' Intergenerational Climate Blog Series 2021 and features an introduction by Elder Emeritus Archbishop Desmond Tutu:
---
"Jayson and Jayrose Elsie-Mika's commitment to protecting the environment and ensuring a safe future is remarkable. When young people are so worried about the future of our planet, that should send the clearest signal to world leaders that radical climate action is long overdue.

Climate injustice is deeply connected to other forms of injustice that undermine our intrinsic value as human beings. As Mika says in her poem, we have already 'taken' too much and now we must do all we can to address this terrible unbalance.

We are on the cusp of change but it is no longer enough for our leaders to be on the verge of making the correct, moral choices. They must act and they must do so with all the urgency this disastrous situation demands."

- Desmond Tutu
---
During my years observing as an activist, though they are short, I have noticed that it is sometimes hard for many of us to reach our full potential with the current 'business as usual'. Why is it sometimes so hard to become an activist? For a start, there are clear barriers designed to prevent many from participating. This includes people not having their basic rights met, such as access to safe drinking water, nutritious foods or adequate health services.
In my opinion, it is somewhat difficult to become an activist because, for many of my community members, poverty is still a harsh challenge.
In my home country the Marshall Islands, and in many Pacific islands, a person's wealth is measured by their happiness and relationships, and not by monetary wealth. There is a common way of thinking that wealthy people are happy people. But sometimes, the things that make you happy, especially in the Pacific, are things that cannot be purchased.
Whenever I visit my family on the island of Ebon, I am always impressed by this idea of what a wealthy person is. Wealth is your family, and the more people you have in your corner to rely on, the richer you are.
However, we cannot deny that there are certain things that are hard to overcome. For example, internet accessibility is still a challenge for most of the outer island communities and for the main islands like Majuro, internet is available but very expensive. In the Marshall Islands, most of my fellow activists and advocates rely on their social media platforms to raise awareness of certain issues, often resulting in climate action and policy reforms. But this would not be possible without internet connection, and sadly, for many, it is still not accessible.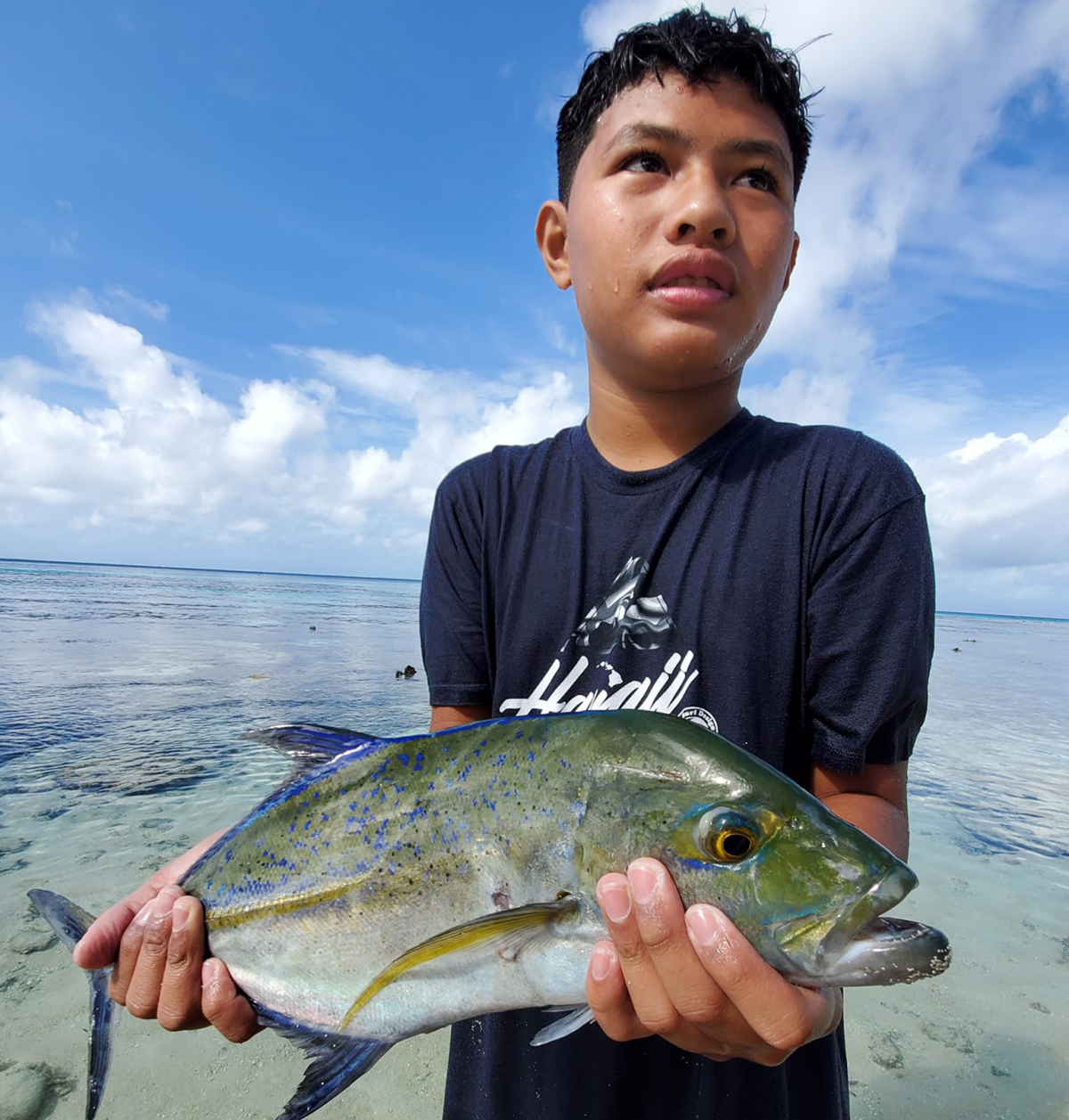 Another group struggling with creating impact is fisher people living off the islands. Most of them notice the changes within their surroundings but their activism often does not result in lasting and meaningful impact. How can they ensure conservation and overcome the effects of global carbon emissions that contribute to coral bleaching? How can their work on ocean conservation and seasonal fishing save their community from global overfishing?
For there to be a turning point, we, as a global community, need to rally around communities that are small but mighty. I am privileged because I am exposed to many great examples of local communities fighting for their resilience. My parents both work with local communities so I was able to see and understand coral bleaching and ocean acidification at an early age. Around the island where I live, Majuro, there are several small islands in the lagoon that have designated themselves as conservation sites in order to protect their reefs. When a bleaching incident happened in 2018, it was sad to see that, despite local efforts, things cannot change unless the global community recognises the impact of their actions and takes responsibility for what is happening to small islands like mine.
The fight against climate change is extremely unfair, although the reasoning is still hard for me to understand since we all share the earth. Climate change activism cannot just be about climate change, it needs to be about social and economic equity and fairness for all. To win this battle, everyone has to be armed equally and every nation has to be strategic in equal and equitable measures. Each person, especially people my age – because we are keepers of the earth now and in the future – need to have all their human rights fulfilled in order to reach our full potential as climate activists.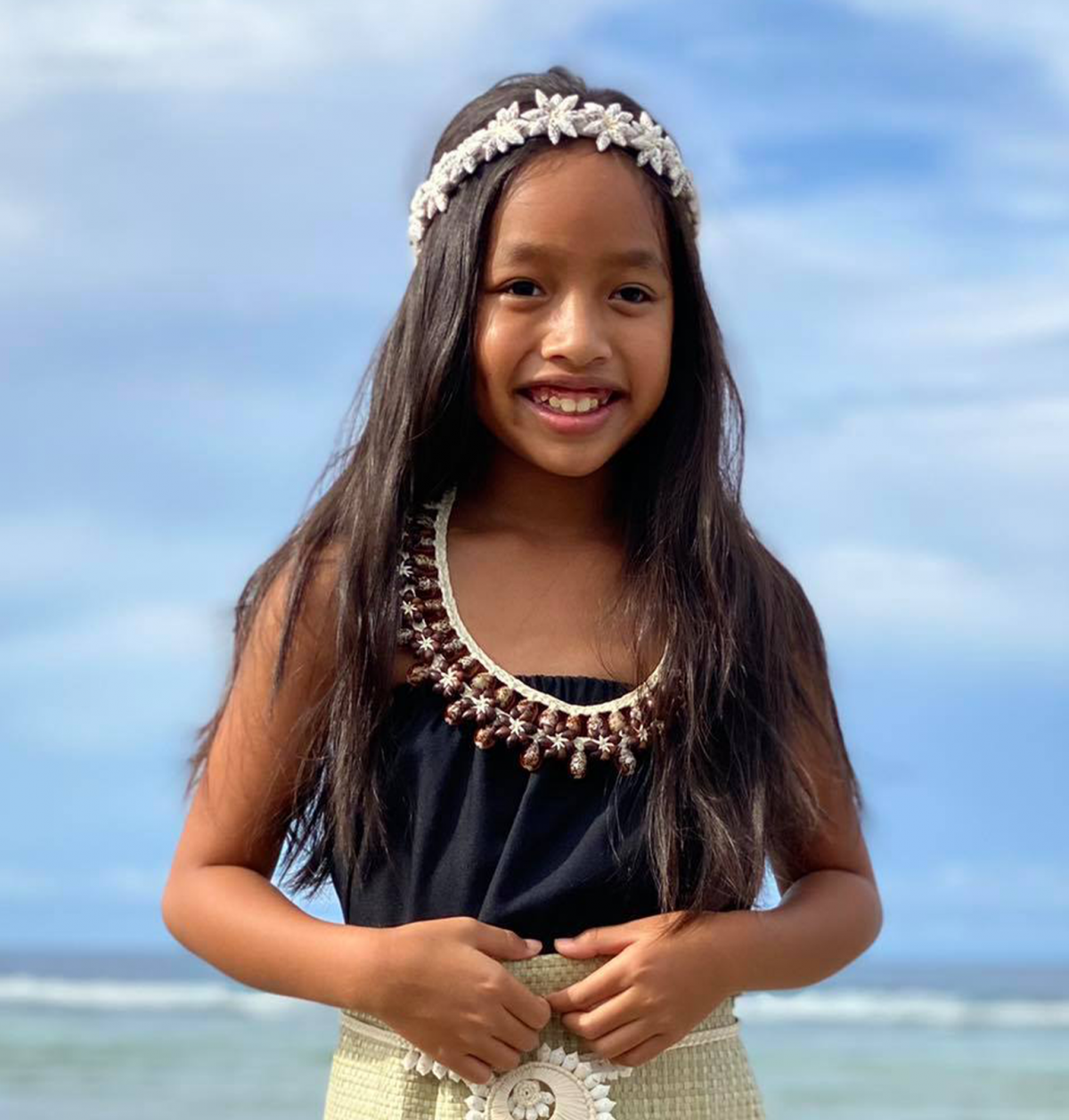 My name is Jayrose Elsie-Mika Capelle, I am 9 years old and I like to write poems. I was reading my brother's essay and wanted to add my new poem to it. It is called "The Jenga Dilemma".
It is dark outside
And we sit inside
A family game on the table
Mama said,
"this requires your hands to be stable"
Stack the wooden blocks, one by one
Until Jayson says
"Okay we are done"
Pull it out, pull it out carefully
Just don't topple it Baba said,
"Do it like me"
But my blocks are different
They are different than yours
On one side is strong
The other is unsecured
The world is the jenga
And each time we take
It topples further
Until everything is at stake
Piece by piece mankind takes
Til our mother earth quivers and shake
There is no way to end this
Not without tools
Understand the system
And change the rules
How do we stop?
How do we end the injustice?
Give us our basic rights
Meet all our checklist
Healthcare, education, food and water
All these to make us empowered
Because it is endless
But we learn to cope
Switch to renewable
Green energy gives us hope
You wanna see my future, my dreams and my destiny
Then make the world a better place
Make it safe for you and me.
---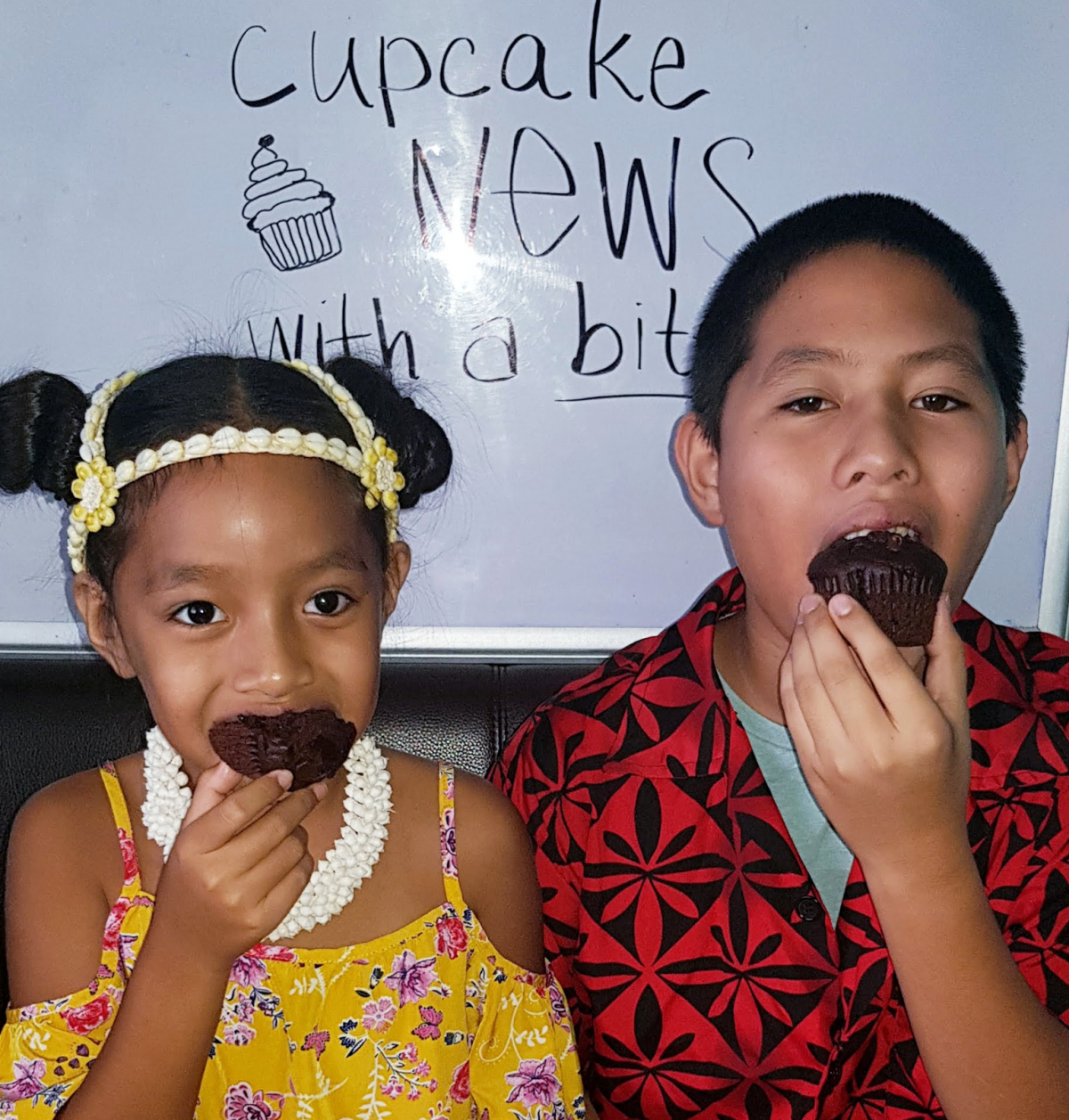 Jayson and Jayrose 'Mika' Capelle are a young activist duo from the Marshall Islands. They star in a Facebook series '#cupcakenewswithabite' where they raise awareness on current issues affecting the Marshall Islands. Both love to ask questions that challenge the perspectives.
Jayson is a 13-year-old spearfishing feminist who loves his home island of Majuro. Since the age of 6, he has participated in beach cleanups, youth leadership workshops, film festivals and single-use plastic elimination campaigns. Amongst his passions are advocating for safe drinking water, reduction of plastic waste, and raising awareness on availability of resources. He is a kind-hearted young man, wise beyond his years.
Jayrose Elsie-Mika (known as Mika) is a 9-year-old 'champion of the people'. She is the most popular member of her family with strong social skills and sharp one-liner comebacks! Mika is a very clever girl who began forming full sentences at the ripe old age of 1. She loves to ask questions and often plays with words until she forms a poem. She challenges the current status quo on what it means to be a female child who speaks her mind freely.
Views expressed are those of the author and do not necessarily represent those of The Elders or The Elders Foundation
Intergenerational Climate Blog Series 2021
Featuring youth climate activists from around the world, discover stories of courage, hope and resilience in taking climate action.