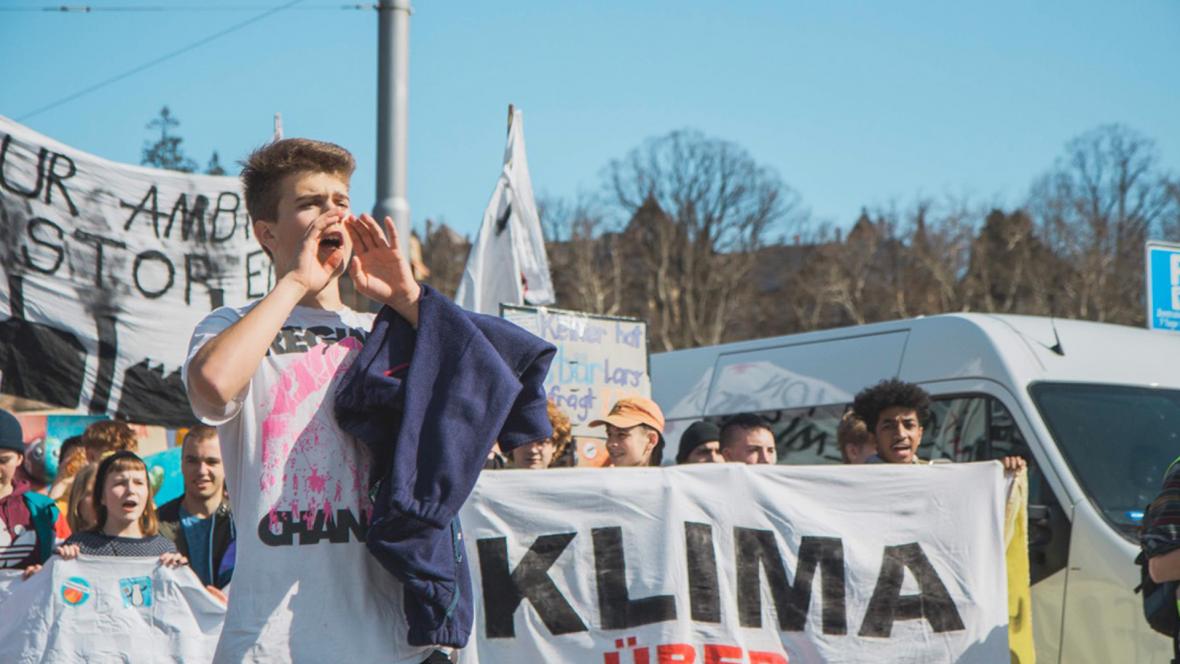 "Those of us who believe in solidarity and justice must not stay silent in these troubled times. This is especially true when we consider the climate crisis.

Linus Dolder articulates well how the perspectives of people of all ages need to be included in the political process. Civic engagement is a powerful tool and the younger generations have shown that they should not be underestimated. Linus puts forward interesting ideas about how democracies can be improved to ensure that political agency is not restricted to certain groups.

It will take all of us to mitigate the most devastating effects of climate change. We can only make progress if we are truly inclusive and defend everyone's right to speak out."

- Zeid Raad Al Hussein
---
I am Linus, a climate activist from Germany. I am part of a generation that has built up movements such as Fridays for Future, that organised mass protests around the globe, and that got millions of people to the streets demanding climate justice and an emission reduction pathway in line with the Paris Agreement.
This year is a so-called super election year in Germany. In addition to the federal election, there are several state elections taking place in 2021. At the time of writing, I was 17 years old and therefore not allowed to cast my vote in these elections.
But this is not only the case in Germany – in almost every country in the world the required age for voting is at least 18 years old, sometimes even up to age 25, but no country has a maximum voting age. It's absolutely justified there is no maximum age. Why? Because the key task of democracy is to represent the population in all its breadth and diversity and, just as young people are part of society, so are older people. Both should be able to shape society through their political participation. So, why is this not applied to young people too? If we are all equal, no group should be excluded, no matter their age.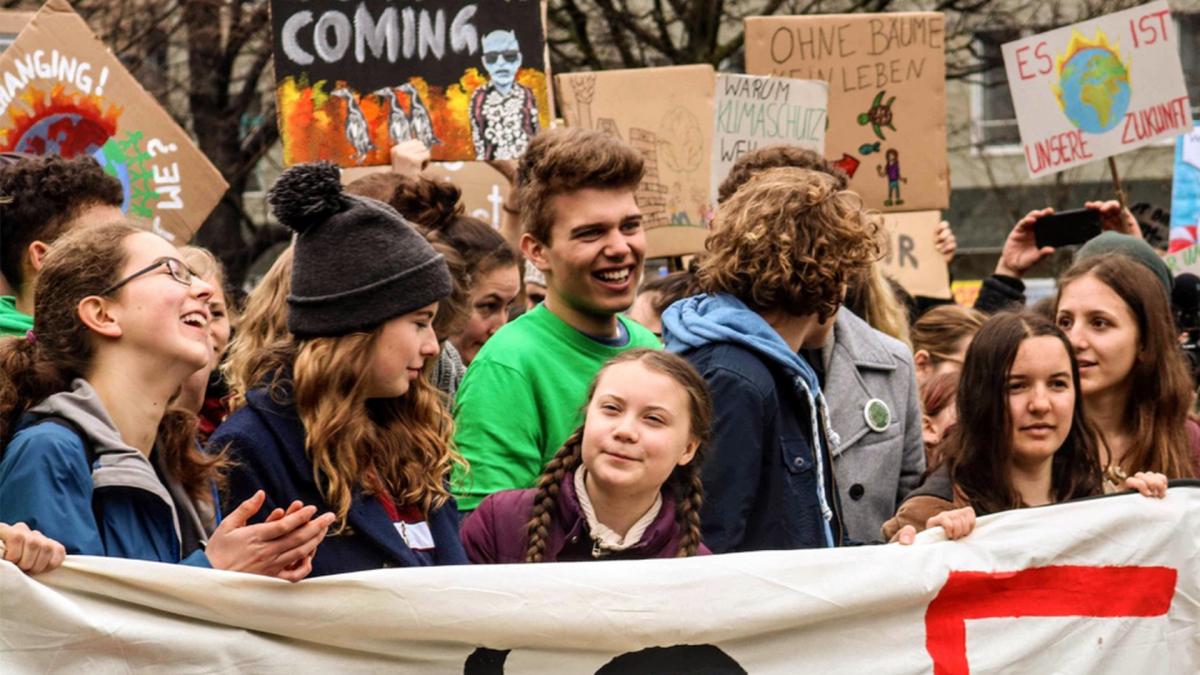 The right to vote is the fundamental right in a democracy and no one should be denied that right. A true democracy will not be afraid to hear and include the voices of all its people.
So, should babies be voting?
In theory, everyone has the right to vote. In practice, it comes down to the question: from what age are children able to form their own opinion? For a reflective decision, one needs essentially two things: cognitive abilities and information. One option is to allow children to choose when they feel mature and informed enough to vote. Another option is to set the minimum age limit to 16 years old.
To be clear, this is not about lowering the age limit to get different election results. Any changes to the democratic system must help fulfil the important tasks of democracy better, and can under no circumstances be a reaction to political decisions we do not like.
So, what does lowering the voting age have to do with tackling the climate crisis? The question of voting rights goes far beyond the right to vote. Who is entitled to vote, and who is not, also determines who is given political agency and who is taken seriously.
Youth are at the forefront of fighting for political action to tackle the climate crisis as we are the ones who will have to live with the effects of it. If we do not act today, we will be facing existential threats in tomorrow's world including extreme weather events, displacement and migration due to climate change, and suffering or even death from food or water scarcity. This will undoubtedly also lead to political conflicts with horrific consequences.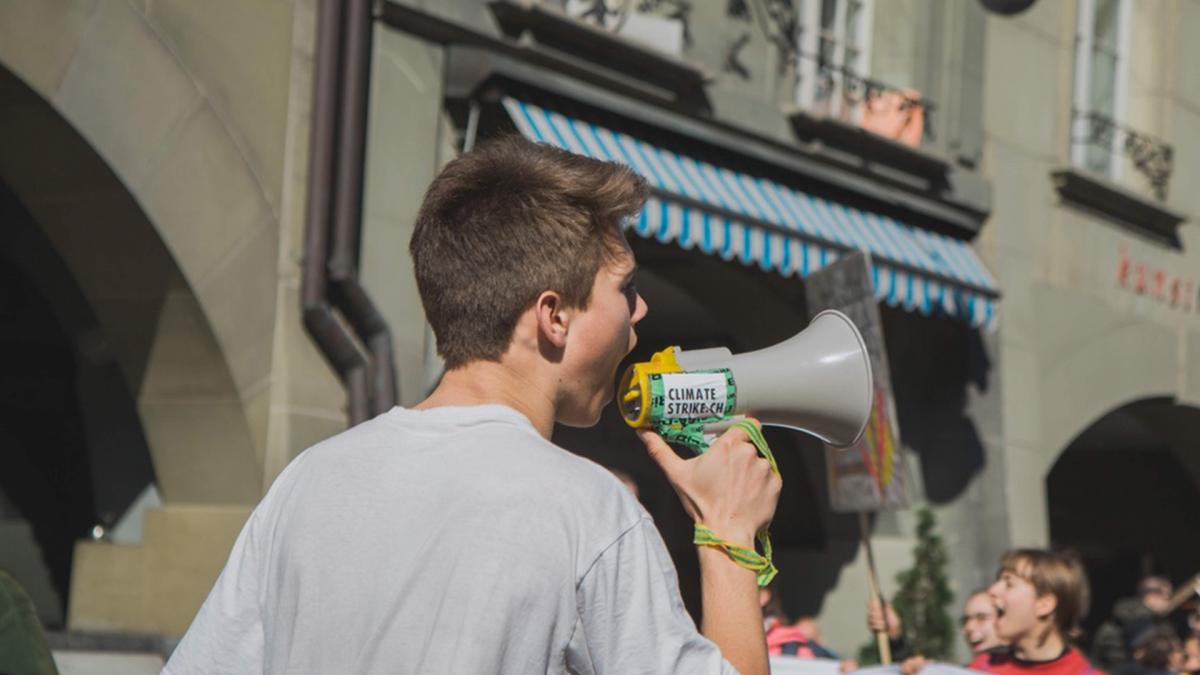 We should not even be in a situation where we are facing such a perilous future. In 2015, leaders of 196 countries agreed to the Paris Agreement on Climate Change to limit global warming to "well below 2°C". Yet, not enough action has been taken since then and the scientific predictions of the consequences of the climate crisis look dire.
Despite the fact that my generation is leading this fight, we are still not given the fundamental democratic right to vote and fully participate in the political system. By not granting youth the right to vote, issues important to us are not being taken seriously by older generations.
Finally, lowering the voting age would not only be a huge step forward for democracy and lead to better representation. It could also help society accept climate change as the overwhelming threat and challenge that it is, which is essential to tackle it. We have a long way to go – let's get to work!
---
Linus Dolder is an 18-year-old climate and environmental activist from Switzerland, living in Germany. In 2018, he co-founded "Climatestrike Switzerland" and in 2019 he helped organise global climate strikes. Most of his work has been centred around communication and movement strategy. He strongly believes that the lack of youth participation in democracies keeps society from treating the climate crisis as the existential crisis that it is.
Views expressed are those of the author and do not necessarily represent those of The Elders or The Elders Foundation
Intergenerational Climate Blog Series 2021
Featuring youth climate activists from around the world, discover stories of courage, hope and resilience in taking climate action.