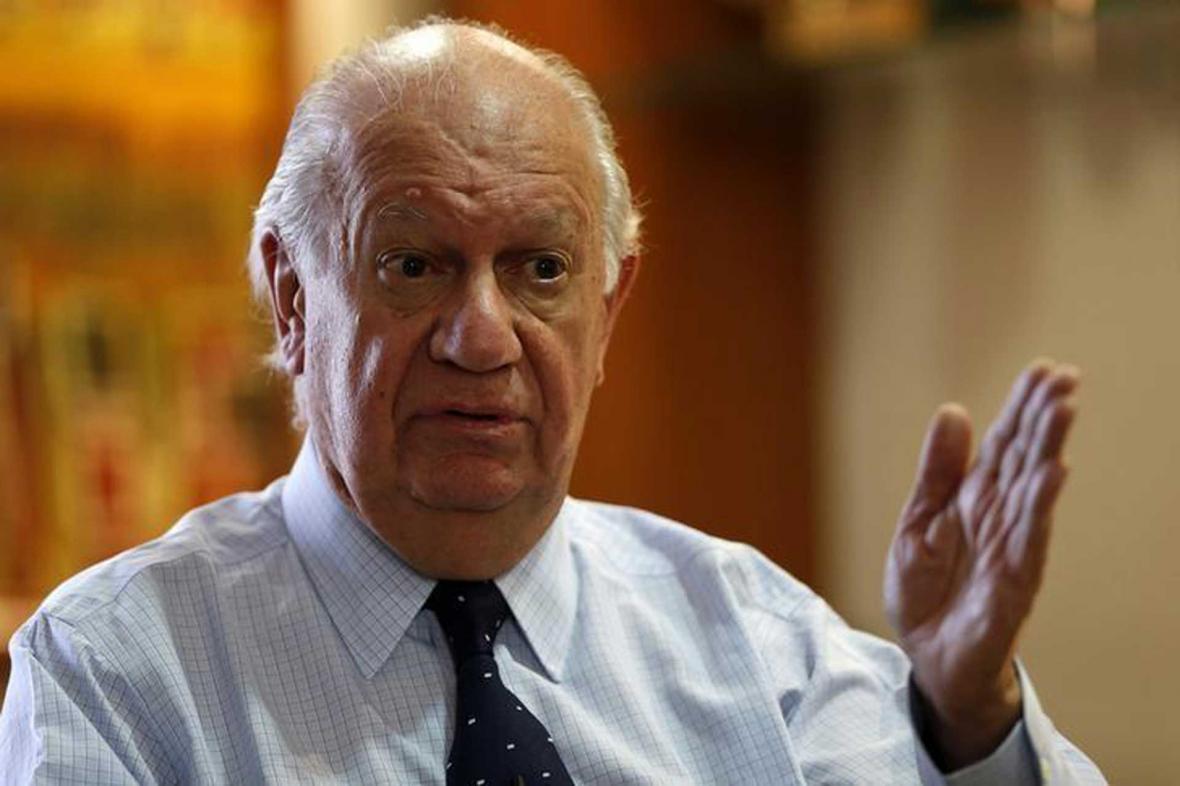 Ricardo Lagos calls for greater transparency and accountability from governments to deliver a coordinated, international approach to reducing fossil fuel production. Published in El Pais.
COVID-19 has devastated the world's health and economy over the last twelve months. Now that mass vaccination is on the horizon, we need to urgently learn lessons and better prepare not just for future pandemics, but the even greater existential threat of climate change.
Three key conclusions can already be drawn at this stage. First: multilateral cooperation is essential. No one country can tackle either a pandemic or the climate crisis on its own, regardless of size or strength. Neither COVID-19 nor climate change pays any heed to borders or specious definitions of national sovereignty.
Secondly: decisions must be taken urgently, but with a view to long-term consequences. Politicians must think beyond the frantic cycle of rolling 24 hour news and electoral calendars, and recognise that choices made today will have an impact on generations as yet unborn.
Thirdly: transparent, comprehensive, reliable and accessible data is key to formulating appropriate political and economic strategies. The more information to which we have access, the better we can understand the challenges we are facing and advance sustainable long-term solutions.
After too many years of obfuscation and denial, there is now a growing consensus among heads of governments and industry that the continued use and extraction of fossil fuels is incompatible with the commitments made by states under the Paris Agreement and the goal of keeping global temperature rises to 1.5 degrees Celsius or below.
At the recent Climate Action Summit on 12 December, the United Kingdom – which will host the COP 26 climate summit in Glasgow in November 2021 - pledged to end all financial support for overseas fossil fuel projects by early 2021. Sweden has also pledged to end export credits for fossil fuel production by 2022, while France is proposing to end export finance for oil in 2025 and gas in 2035.
These are positive and welcome steps, and I hope that other countries will follow suit. But the fundamental problem remains that we still do not know the full extent of global fossil fuel reserves and assets.
To date, governments have focused on putting in place climate policies to reduce fossil fuel demand. However, this will never be enough if at the same time they are continuing to encourage supply.
We need a coordinated, international approach to reducing fossil fuel production and this can only occur with greater transparency and accountability from governments. This requires a better picture of national fossil fuel production and embedded CO2 emissions. Together with technological improvements in renewable energy alternatives we can then plan for a collective, managed decline.
To start with, we need a better picture of what is planned to be extracted, where and by whom. What gets measured, gets managed – and we do not currently have a comprehensive, transparent global register of all existing fossil fuel assets and reserves.  
Such a register could also tell us the future emissions associated with each well, or provide a database of future emissions of carbon dioxide, in the form of existing and planned fossil fuel projects.    
A fossil fuel registry is essential if governments are to take responsibility for production, and associated CO2 emissions, in their own backyard. Smaller fossil fuel producers including Belize, Costa Rica, France, Denmark and New Zealand have all enacted partial or total bans on oil and gas exploration and extraction in recent years. The Vice President of the United States, Kamala Harris, has previously proposed a similar idea, what she called a "reverse OPEC".
Establishing a comprehensive fossil fuel registry would show governments and investors where cancellation of new exploration licences and capital expenditure is now urgent. A publicly-accessible registry, whether state- or investor-owned, would enable all stakeholders to take stock, and organise a plan for an orderly wind-down of pending or proposed projects – a just transition, in other words.
We have a chance in the economic recovery from COVID-19 to encourage leadership and support from businesses, cities, regions, and investors to create a healthy, resilient, and zero-emissions future. 
In our global recovery, we must leave no one behind if we are to truly "build back better". Vulnerable nations are facing an unprecedented collective threat to human life, livelihoods and economic devastation. If poorer countries are to be able to afford a 'green recovery' from COVID-19, they need financial support to do so.
The year ahead will be doubtless filled with intense and challenging debates. The best way to make these discussions as relevant and focused as possible is for them to be informed by the most comprehensive, reliable data available.
A fossil fuel registry is an essential first step: I hope that in 2021, leaders from politics, industry and civil society will work together to make it a reality.